I'm an italian professional photographer and videomaker.
I like to photograph girls (Erotic and Nude Art) and nature (Landscape).
I live and work in Italy, in Piacenza, a small town near Milan
I'm available to make music videos for bands and portfolios for models at very reasonable prices! Ask for my rates
I don't pay models but I can consider TFCD/TFP for selected models for my projects.
Interested? Send me a note, I'd love to hear your ideas. . .
Escorts are always welcome to my shoots. I have NO problem with this, but will be in another room while shooting.
my profile on FB:
franz on facebook
my blog:
franz soprani
my email: info@franz.it
"Beauty and the devil are the same thing" (Robert Mapplethorpe)
"A sensitive and very emotional way to shoot women. Franz' pictures are so tender and so strong, so sweet and so hard... Maybe has he understood what is a woman's soul for real? Great work, my friend, just keep going...." (Virginie Vanos)
"La beauté sera CONVULSIVE ou ne sera pas." (A.Breton, Nadja)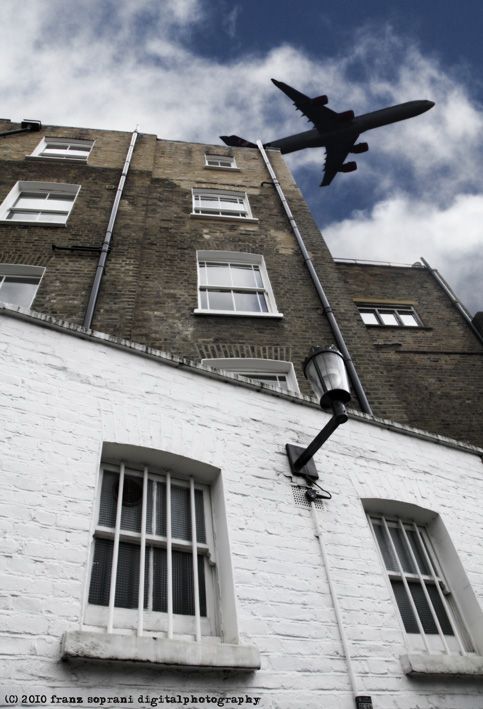 "Franz Soprani non è un fotografo, è un pittore che si esprime attraverso la fotografia.
Le sue immagini sono opere di rara bellezza e sensibilità , città iperrealistiche e nello stesso tempo oniriche, donne hopperiane alla ricerca di una propria identità , immortalate per sempre nella poeticità indifesa di un gesto, una lezione di equilibrio, di gioco sottile fra luci e ombre, un mélange o uno scontro, una pittura caravaggesca e potente, un'audacia e una tempestività da voleur nel captare e afferrare per sempre, in un unico scatto, i movimenti del corpo e dello spirito, una versatilità sconvolgente, una genialità cromatica... in una parola: Arte" (Esa Bang)
Franz Soprani shot his first picture after being disovered by music: the dualità between form and sound, tone and shade still remains – after years spent researching – the centre of the semantics of that plastic nudes, of some landscapes of indefinite boundaries that seems to pick up the significance in everyone's memory.
Deep in sode the apparently stillness of a shot, millions of voices are singing and different experiences crowd around in a emotional kaleidoscope of intuitions, demonstrating once again, if someone may still need it, how reality is pregnant with illusions and how much of not said and yet dreamy in the apparent objective of whose ontological cult the photographer's eye is the high priest.
(Max Marchini)
*Taste is the enemy of art* .Picasso.
"Ars longa, vita brevis, occasio praeceps, experimentum periculosum, iudicium difficile." -Hippocrates
"'life is short, the art (craft/skill) long, opportunity fleeting, experiment treacherous, judgment difficult'. -Hippocrates
My Friends Photographers:
-
Dame Verte
-
GINO
-
Tommy Retro
-
Jiri Ruzek
-
Der Steppenwolf
-
Devil Inside Studio
-
Jarret de Porc
-
Alex Migliardi
-
Manuela Kali
I worked with:
MM's MODELS
-
Pamela
-
Silvia Syl
-
DANiELlle
-
Iveta Niklova
-
Camilla SG
-
Gosh_Absi
-
Alexandra
-
Alison Lopresti
-
Nicola Odeku
-
Laura
-
Alex_andra
-
Sienna Taylor
-
Angela Lesly
-
Nancy Fleur
-
Sasha Aleksandra
-
Ermione
-
Shadows Land
-
Twisted Mermaid
-
A_l_i_c_a
-
Moi_Frenchy
-
Broken Doll
-
Cynthia Cartier
-
Mel S
-
VyL8 - Aubrey
-
ForesT
-
Cathy Masae
-
Edel XXX
-
Eva Seferovicova
-
JuneFKill13corp
-
Athy86
-
Corinne Piccolo
-
Veronika Mudra
-
Venom
-
Kristina-G
-
Genie Brew
-
Kayt Webster-Brown
-
GoGo Blackwater
-
Yaraca
-
Marketa
-
Stella Ghelfi
-
Patrizia
-
Alizee
-
Linda Cherry Darling
-
Nathalie Hers
-
Ana Kacemceva
-
Miele
-
Monique du Demon
-
Caterina
-
I L A
-
Jess Alicia
-
Lulu oh Lulu
-
_eMMe_
-
Masha Sisoeva
-
Martina
-
Edy Sanuye
MM's MAKEUP ARTISTS
-
Noein Make Up
-
Ilaria
-
Lisa Rossi
---------------------------------------------
A message from Greg Lake
If you feel the same way as I do about animal cruelty then please take a few moments to look at my new
website
. There are so many problems and hardships facing the world with pleas for help coming from every quarter, all of which I am sure are both worthy and deserving. However, there is something particular about human cruelty towards animals which I find impossible to walk away from. I suppose rather like children, it is the helplessness and vulnerability of these creatures which adds shame to compassion and compels me to act.
Human cruelty towards animals is the most base form of human behaviour and often the precursor to acts of cruelty and violence towards other human beings. This new appeal site is targeted to one very small area in which we can make a huge and vital difference. Please take a few moments to look over the website, especially at the photo gallery to see if there is anything you feel you are able to do to help.
During my long career I have fortunately been blessed with fans who are decent and compassionate people and that is why I feel that you would definitely want to join me in this struggle.
I am extremely grateful for your time and consideration and sincerely apologise in advance if the material shown on this site causes distress, but that is why we have to act now.
Many thanks,
Greg Lake.
-
seychellesrescue
I think I could turn and live with animals, they are so placid and self-contain'd;
I stand and look at them long and long.
They do not sweat and whine about their condition;
They do not lie awake in the dark and weep for their sins;
They do not make me sick discussing their duty to God;
Not one is dissatisfied—not one is demented with the mania of owning things;
Not one kneels to another, nor to his kind that lived thousands of years ago;
Not one is respectable or industrious over the whole earth.
Credo che io potrei vivere tra gli animali,
che sono cosi' calmi e pieni di decoro.
Io li ho osservati tante volte e a lungo;
non si €™affannano, non gemono sulle loro condizioni,
non stanno svegli al buio, per piangere sopra i
loro peccati,
non si indignano discutendo i loro doveri verso Dio,
nessuno e' insoddisfatto, nessuno ha la mania
infausta di possedere cose,
nessuno si inginocchia innanzi all'€™altro, ne' ai suoi
simili vissuti migliaia d'anni fa.
Nessuno e' rispettabile tra loro, o infelice,
sulla terra intiera.
[Walt Whitman - Leaves of Grass 32, ll.682-689]
....and this is me
-> I feel confortable to shoot naked, but I'd bring a bodyguard with me.