Sideshow Circus Hellion, performing and modeling for over 10years, Various looks, and PROFESSIONAL experience, Professional stylist/makeup artist as well,
but also likes getting both done:)
Specializing in
Circus
Burlesque
Fetish
Glamor
Extensive wardrobe. Likes to work with clothing companies.
I am Freelance but this does NOT mean i work for free.
Rates are Reasonable, I Set them for each project. type or shoot, hours, travel, styling, etc.
will accept limited trade as i am inspired to work with other artists.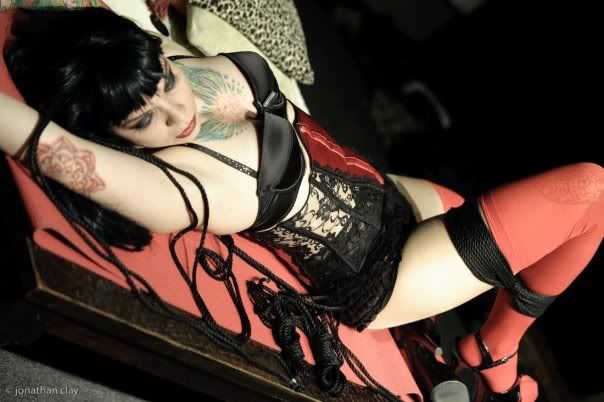 Daredevil Circus CEO and founder
AMERICAS GOT TALENT season 3
Motorhead performer 2011
Dresden Doll's performer and dancer
NIN tour
The Devil Dolls owner/choreographer/dancer
The RAGE,movie by Robert Kurtzman actress/performer
GR30K Movie Lead Actress
Mushroom Head Video Damage Done /lead performer
Twisted Tassel Burlesque Festival headliner
Eve's Parlor Burlesque member
Super Happy Funtime Burlesque
Clash Host and Performer
Girls, Guns, Gasoline Tour 2007
Rockabilly weekender performer
Camel Tours Performers Rep
Fukentees Booth Girl Rep
REAL Detroit Cover Model
Cover of Music Revue Hot Issue
Damned Detroit Feature 2009-20012
Detroit's XBALL and Exotica performer
Chaos Productions feat. Performer
Eastown Girls Calender 2006, 2010
Cover model for SuperBitch Magazine
Moxie Hair Ad Model


Photographers I worked with for the Detroit Collective shoot.
2008
Three15
L-JDigital
lucky13
figurestudiosDOT.com
Visual Edge
DEAC 2.0 2009
Raw Photography
Dan S. Photography
FigureStudies
RE Taggart
EPO
Rosemont May 2009
Wallsoft
NB Photography-cancelled same day
Terrysphotos
Sea Jae-cancelled same day
Lumigraphics
Glamourus

Traveled in 2009
England Aug-28th-Sept7th

Dublin Sept 8th- Sept11th

Grand Rapids Art Prize- Sept25th-Oct1st



If interested in shooting with me please contact me!
I am easy to work with and would be in interested in SOME TFP
If you are looking to work with me with something specifically
(Fire shoots,grinding shoots,aerial) my rates are reasonable!