Always looking for amazing models for my workshops and site - click on the banner for more information
For cities and days: SexyMuse Workshop

------------------------------
------------------------------
Blog | Facebook | Twitter | Google +
------------------------------

Amazing models for this workshop - click on the banner for more information
For other cities and days: SexyMuse Workshop
SexyMuse Workshop: Learn and have fun
*** For other cities and days: SexyMuse Workshop ***
------------------------------
CASTING CALL
------------------------------
Looking for incredible people that can shoot at least one of the following:
Fitness
Lingerie
Mountain Bike
MMA
Yoga
Running
Lifestyle
------------------------------
Blog | Facebook | Twitter | Google +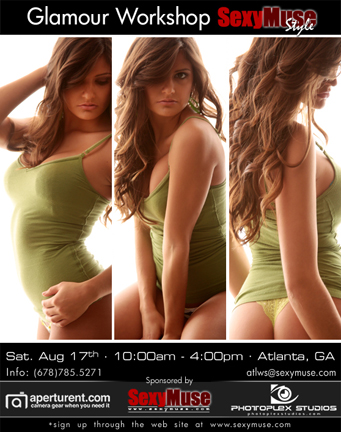 Click here for more images from the model of the week




Hey MMers. This is Rocke and I have some amazing stuff I have worked on, so stay tune as more and more updates are yet to come.

If you are interested in creating amazing art together, just let me know and let's make it happen. You would get paid if I get paid, either having a client and/or selling the prints, but a great time and kicking ass images are guaranteed.

This is the only work I'll do on a TF** scenario.