INSTAGRAM: samxiam
TWITTER: @SincerelyStupor
VINE: Samantha Schiumo
________________________________________________________________
__________________________________________________________________
STOP!
HAULT!
FREEZE!

PLEASE READ BEFORE CONTACTING ME:

1) RATES AVAILABLE UPON REQUEST.MODELING FOR 8 YEARS.
*TF WILL BE CONSIDERED IF IT HIGHLY BENEFITS MY PORTFOLIO.

2) WHEN BOOKING ME, BE AWARE I WILL BRING AN ESCORT.
I WILL LET YOU KNOW IN ADVANCE WHO WILL BE WITH ME.
NO ESCORT, NO SHOOT. PERIOD.

3) WHEN CONTACTING ME FOR A SHOOT, PLEASE PROVIDE ALL DETAILS.

4) I DO NOT SHOOT FULL NUDES! ONLY IMPLIED!

5) LETS BE PROFESSIONAL & FUN




[b]MODELING AND HOW I WORK
-----------------------------------
Main Entry Definition: chameleon
Pronunciation: kə-ˈmēl-yən
a person given to often expedient or facile change in ideas or character.
One that is subject to quick or frequent change especially in appearance
________________________________________________________________
****************************************************************
Unless otherwise noted in the credits,
ALL make up and hair is done by yours truly. I'm a licensed cosmetologist and MUA.
I'm a freelance model (looking for representation) and 100% focused on advancing my career.
I truly enjoy adding unique, sexy & disturbingly extravagant images.
In my humble opinion,there's no need to be stuck in a box.
I'm mature, very laid back, professional, reliable, patient & polite.
I take my work seriously while remaining upbeat throughout our shoot.
I also take direction very well.
**I have an extensive back ground in both acting and dance***
**I have my ears & belly button pierced and one tattoo behind my left ear***
- REMINDER, I always bring an escort. No matter who I bring,
they will not be a distraction. No escort, No shoot. Sorry!
Thanks again for stopping by and keep em' coming back for more,
-Samantha
Instagram: SAMXIAM
Twitter: @SincerelyStupor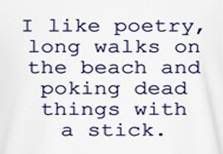 [/URL]
______________________________________________________
Winner - DAMNED Art of the Day
08/24/11 "Sacrifice"
Journey2Darkness wrote:
Winner ofJourney2Darkness 3/3/13
[b]Today's Dark Image of the Day Winner[b]Today's Dark Image of the Day Winner
TODAY'S THEME: "Creator"
7/14
Credits
Friends
Samxiam has
3331
friends.