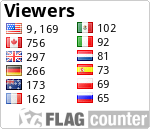 Testimonials:
-John Valerio- NCI #
I have known Danielle for almost 2 years. I was actually her second photographer
she ever worked with. That said Danielle is a wonderful model. When we first shot
I had zero expectations due to her experience. She blew me away with her confidence,
posing and ability to take direction. She is my MUSE model...inspiring, forgiving and always
pushing me to be a better photographer. Her passion for the business and keen eye will make her
a valuable model in the coming months.
If you ever get a chance to get her behind your lens......take advantage and you will be amazed
at the results. Danielle can go from sexy vixen to editorial fashion model in a blink of eye.
She knows her body well and is capable of just about any look you want to capture.
Danielle is truely gifted....
The camera loves Danielle!!
John Valerio
www.ncistudios.com
-Look into my Lense Phot #492886
The beauty in which your eyes possess, compares to no other I have ever seen. A glisten mixed with color so deep, captivates to stand time still. Numerous emotions these eyes do tell, sorrow with joy, much strength such passion. Stunning are these eyes opened ever so wide, at just one glimpse, my world has changed. Your soul now surfaced, your inner depths exposed, your eyes unlike any share a secret no more. It is you God has sculptured with his own two hands, with such patience and brilliance, precision and time. To look into your eyes, these words nearly describe.
-Frank Rehm Photography #173425
Dani is a consummate professional, she is able to work at ease with photograhers and is always on her game. Dani is a pleasure to work with; she has a congenial demeanor, she plays by the rules, and she tirelessly works towards the end goal, that perfect picture. I recommend Dani and her work. I would relish the opportunity to work with her again.
-Fred Jennings #351303
Dani is a pleasure to work with. She can be sweet and the girl next door or wild and sensuous at the blink of an eye.
-Jim Parks #602598
Danielle is not only a beautiful and talented model she is a consummate professional and a pleasure to work with. Danielle's look can go from cute girl next door, to beautiful elegant socialite, to drop dead sexy in a heartbeat, and the connection she makes with the camera is unmatched. Work with her once and you will want to work with her again and again.
-Ken Morris #
Danielle has a versatile look that lends itself to many categories and lifestyles.
She is an enthusiastic energetic model with very good skills and a great attitude.
Danielle has the ability to transform herself to suit the genre.
When directed she is very happy to fulfill the objective of the shoot.
-Ed Stevenson #113014
Danielle,
Shooting with you was an honor - you know I had high expectations for you. You absolutly exceeded them and have become one of my favorite models. What I came to appreciate the most is your inner beauty.
Thank you,
Ed