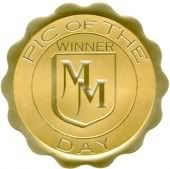 First Place -- Model Mayhem Pic of the Day Winner
Photographer: R White Photography (504251); MUA: Claire Coleman (807837); Stylist: Megan Richard (Renaissance Salon & Spa)
Thanks so much for your interest in me!
I am a professional model and dancer (ballet). I'm creative, energetic, flexible, fun, experienced, smart, and nice! We're both busy, so please please—at least skim my notes below so that we can communicate and schedule efficiently and effectively. Thanks!
MODELING EXPERIENCE/STRENGTHS:
Extensive experience in beauty, fashion, commercial, glamor, sport/fitness/swim, stock, lifestyle, and dance/art. Print, representation, and promo.
TRAVEL WITHIN MY AREA:
I need expenses to be paid for time over 30 minutes each way (thanks so much for understanding).
NATIONAL/INTERNATIONAL TRAVEL:
Yes, with expenses and deposit. Watch for travel dates posted above!
AVAILABILITY:
I'm available for paid work (print and promo) and VERY select TFP/CD shoots (with limited exceptions if you're really amazing, TFP/CD shoots/print work should include an MUA and stylist). I usually have time for only one TFP/CD job each month, so if you really want to work with me, try to get us hired! My rates are reasonable and I promise I'm worth it. You will love me!
NUDITY:
I do not do nudity. In most cases, tasteful implieds are ok for paid shoots only.
WARDROBE:
Limited but I'm creative with it. I love working with new stuff and will happily consider trades for wardrobe.
PIERCINGS:
Ears (1) and bellybutton
RATES:
Reasonable and negotiable, with a two hour minimum. I bring a complete package to the shoot (including my ability to pose without direction), but I take directions well and I can do my own makeup and hair when needed.
If you're interested in shooting with me, please send me the following information so that I can respond to you quickly and so that we don't waste each others' time:
• Company/photographer name
• Email AND phone
• Location/project/concept
• Date/time AND approximate length of shoot
• Styling included (MUA, hair, stylist)
• What I will need to bring
• Compensation
• References (I will check)
• Links to samples of your professional work
**West Coasters, CHECK OUT MY LIL SIS! ashleyblake MM#: 860160
xoxox Hannah