Heeyyyyy guuuyyyssss!!!!! I have been logged out my account for a while but immmm bbbaaaaaccckkk lol
For Booking info please email tdiamondmusic@gmail.com DO NOT MESSAGE ME on MM Thanks
Xoxo
Tiffany
Follow me on twitter
www.twitter.com/tifdallashoneys
Subscribe to My Youtube Account
www.youtube.com/TiffanyDiamond214
Listen to my music
www.Soundclick.com/TiffanyDiamond
Hello and thank you for taking the time out to check out my work. My Name is Tiffany and I'm currently located in Dallas Texas. I love modeling and taking great photos thats going to sale! Im the CEO/Founder of Dallas Honeys a Model/Promotional Agency. I take this business very seriously so that means I love to shoot with the Best
Im very open when it comes to shooting and very easy to work with! If you like what you see add me as a friend and lets get to work!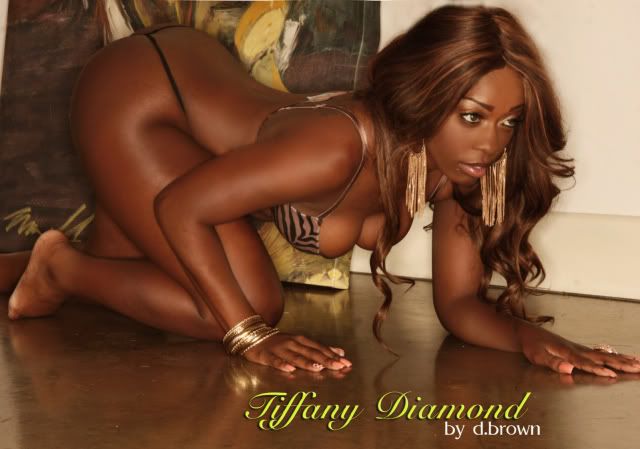 I am interested in:
Photo Events
Fashion Shows
Car Shows
Grand Openings
Event Hostess
Sporting Events
Posters
Calendars
Magazines
Web magazines
Fashion/Glamor
Beauty
Causal
Swim wear
Lingerie
Catalogs
Commercial Acting
Music Videos
R&B and Rap Verses and Hooks
Photographers i've worked with:
D. BROWN
817 Images
J. Strange
Tal Campbell
Carlton Primm
Tony Boyattia
B. Ellis
Paul Williams
Aneas Ford
TJ Hall
Press Peterson
Tiffany Diamond (born June 22) is an aspiring artist, model and actress. She was born in Dallas,Texas, and currently resides in Dallas. Tiffany studied Medical Assisting and worked for a sleep therapy center for several years. After working in the medical field she was ready to take on a new journey and persuaded to venture into modeling for local events around the city. She quickly became noticed locally and other aspiring models wanted to know more about the industry as well. Tiffany decided to start a company called Dallas Honeys. To help not only her but other aspiring models reach their modeling career dreams. Tiffany is taking on more than she expected from music videos, hosting events, promoting artist and performing threw the city as an artist her self, she is very much ready for what else is out their for her. You never know where she might pop up next!
Resume:
Videos
Lil Will "My Dougie"
Gucci Mane "Photo Shoot"
Charlie Boy "Deja Blu" Video
Vellveta ft Young Black "Im Hot"
Young Ripple "Im gone drink"
Bread on the table "My Debos"
K Pistols "Rachet Girl"
Quint Foxx Ft A1 "Im Good"
Treal Lee and Prince Rick "Hit That"
Louisana Cash "Walk wit a Dip"
Dorrough ft Jim Jones "Get em Live"
S Fresh ft Li Boosie "Ask Dem"
T Cash "Spread ya Legs"
Booking Info
Tdiamondmusic@gmail.com
Twitter
@TifDallasHoneys
Instagram
@ItsTiffanyDiamond
Features
Tdiamondmusic@gmail.com
YouTube
www.youtube.com/tiffanydiamond214
Online Work:
King Magazine Myspace Shot of the week
UnCutMag.Net Shot of the Week
Trill Talk Radio Honey