First, I would like to make something very clear... I am here for PROFESSIONAL REASONS ONLY. I am NOT here to discuss my personal life, to date/hook up with anyone or do ANY type of sexual favors in exchange for photos, a "big break", money, etc. If you've ventured to my page looking for that, then you've found the wrong girl. Sorry.
Also, I don't bare it all for free, so if you'd like to do a nude shoot with me, be ready to give some $$$.
Now that that's out of the way...
Hi! My name is Hannah. I am a native of Asheville, North Carolina and I graduated from beauty school in March 2012. Though I have obtained my license as a hairdresser, I am still learning and always striving to expand my skills and creativity in that field.
I am Straight Edge, meaning that I do not partake in alcohol, tobacco, or drug use.
I have a shy, reserved personality and I think some people mistake it for haughtiness. Please don't get the wrong idea if you meet me; I will eventually open up and reveal the chatterbox that I truly am! I am polite and easy to work with. I am able to do my own hair and make-up if necessary. If I am late or unable to make it to a shoot, I will gladly contact you and let you know.
I am wanting to do more pin-up and go in a more alternative direction. I'm also looking to get published. I do shoot nudes, but I will not do pornography. Please understand that.
If you have any questions, please do not hesitate to contact me. All feedback is always greatly appreciated. Thank you for your time.
Facebook -
http://facebook.com/pages/Hannah-Cornet … 9425440239
Twitter -
http://twitter.com/hannahcornett
Tumblr -
http://slavetodarkwave.tumblr.com
Pinterest -
http://pinterest.com/slavetodarkwave
Instagram - slavetodarkwave
No make-up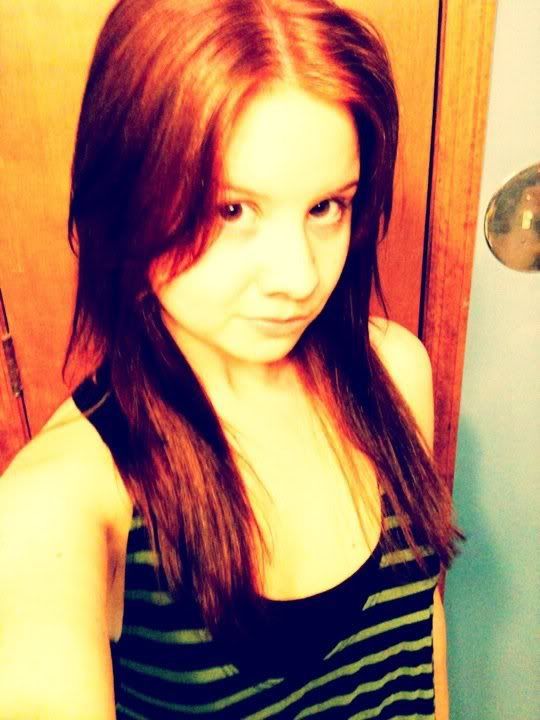 Web:
fIXE magazine -
http://fixemagazine.com/post.php?postid=1207
The Sunglasses Effect -
http://sunglasseseffect.blogspot.com/20 … rnett.html
* = have worked with more than once
Photographers:
Terribly Girly (380994)*
Jim Smith (242497)
Andrew Hersey (8010)
Tim Hays (842981)
Moonlight Photography (31238)
Touch of Grace Photography (525612)
Matt Moose (1202411)
Court Room Media (526756)
James Warrick
Michael DuBois (395037)
Ashley Gillett (1569920)
Ed Frazier (1087894)
MPT Photographics (641912)
Pranava Photography (1509648)
Hair/Make-up:
Angel Jagger (7271)
Marilyn San German (774564)
Wesley Bolden
Jenny Le (895120)
Brittany Cassida
Lauren Gaskell
Heather Fisher
Samantha Antaramian
Runway:
Immersion: A Fashionable Experience (Asheville, NC - August 2011)
Wardrobe:
Provocation Designs (2017061)