Show from LAFW:
http://www.youtube.com/watch?v=Oo3sKpylmg4
NOW YOU CAN BUY MY DESIGNS HERE:
http://www.dominiqueansari.com
http://www.etsy.com/shop/dominiqueansari
http://www.ustrendy.com/store/dominique-ansari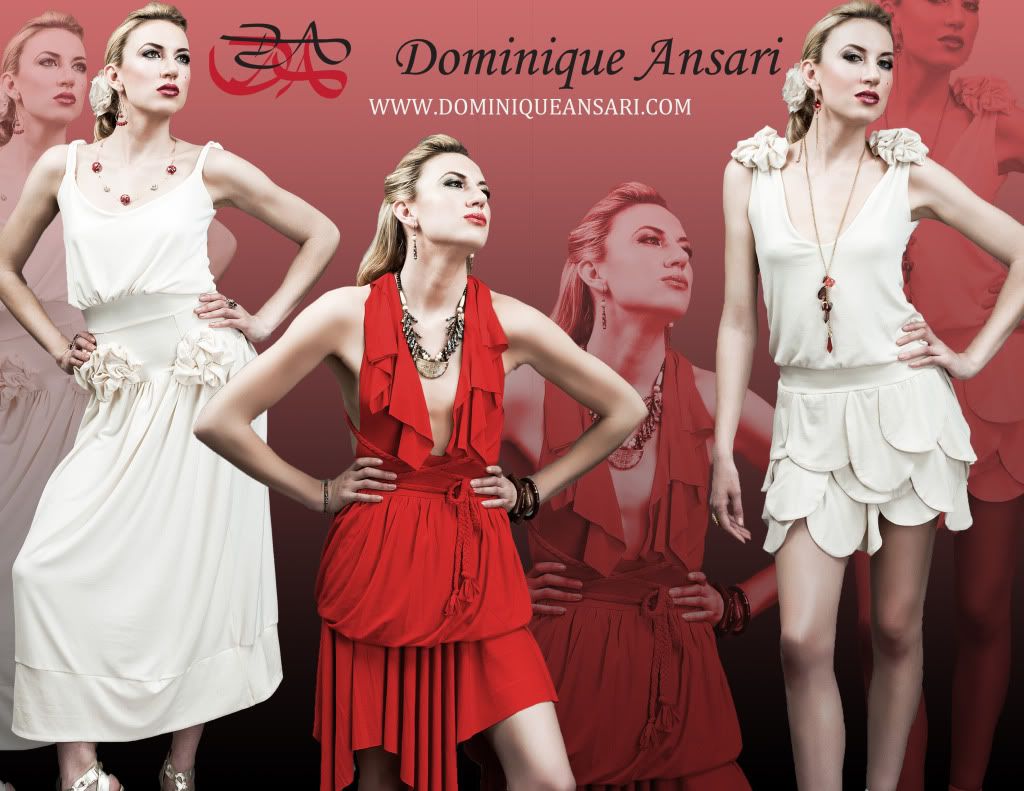 Dominique Ansari here!!! Looking to collab with great stylists, agency standard models, MUAs and Hair in the area. Very Experienced designer will be doing lookbook shoots, concept campaign ad type shoots, editorials, and just for fun shoots (for the just for fun, I might even make something special for our shoot if I'm inspired enough). I have a BFA and this is my full time job, so I usually book a month in advance for trade shows, fashion shows, shoots, and boutique schedules, so please give me at least 2 weeks notice for pulls or shoot dates. I don't have time for BS, so if we collab, you better be serious about your work and both our time.
My pieces are hand made by me (using very professional industrial equipment), that means the whole design process is done by me, the sewing, pattern making, draping, the whole process, that's me, so models, please don't abuse the garment!
**ONLY working with serious professionals, that means, models must be agency standard models (5'7 and above and stats to match), photographers must be high quality photographers.**
Also add me on:
Twitter:
http://twitter.com/DAFashionDesign
Facebook Fan Page:
https://www.facebook.com/DominiqueAnsariFashionDesigner