Details
Last Activity:
Aug 17, 2011
See Less
Friends (147)
About Me
Hi, I am Jamie Michelle and I am a makeup addict...♥ ...I received a photographic and media makeup artist diploma and also a theatrical makeup artist diploma as well as special fx and film. I have gone to school from everything from salon to high fashion and causality and body painting.
I love being creative and find makeup to be my favorite tool and I'm fascinated by the extent you can change a persons appearance with a little skilled makeup application I'm forever looking through magazines and websites finding inspiration for my next job!
Having modeling myself for 8 years i have had the honor and the experience of both sides of the camera and use my experience to the fullest, i always want to push the boundaries and experiment as much as possible
Every cosmetic brand has great products so i carry many types of brands in my makeup kit . You can ensure i only use quality products for best looking results . All products in my kit are products i have personally tried and or still using . If i don't like it , its not going to be in my kit . to name a few : Hard candy, Urban Decay, Makeup Forever, Krylon , Dior, Sephora, MAC, L'Oreal, Maybelline and many other brands
HYGIENE IS A MUST!!!
i always arrive on location with clean/ sanitized tools and brushes. All tools and brushes used in between clients will either be a new tool or be sanitized on the immediate spot.All of the makeup is never cross contaminated and never doubled dipped , all creams will be scooped out with a sanitized tool and used from the pallet to ensure sanitary .
THANK YOU! ♥
♥EYE CANDY COUTURE ♥
♥ JAMIE MICHELLE ♥
When contacting me please include the following information via email:
♥ Sample of work
♥ Description of shoot
♥ Date & Location of shoot
♥ Reference numbers, your contact number
♥ Compensation
♥ The concept/type of shoot or type of work
♥ The approximate time length
♥ How many Clients will be attending.As well as a head shot of the client
THANK YOU ♥
E-mail - (serious inquirys only please)
[email protected]
I AM CURRENTLY AVAILABLE FOR
♥ TradeShows
♥ Corrective Beauty
♥ Runway/Fashion Shows
♥ Mens Makeup / Grooming
♥ Air Brush Makeup
♥ Full/Partial Body Makeup
♥ Music Videos
♥ Print/Editoral/Media
♥ Weddings
♥ Special ocassions
♥ Salon
♥ Parties
♥ Film
♥ Television
♥ High Fashion Photography
♥ Theatre
♥ Special FX
♥ Hairstyling
♥ Extensions
R E S U M E • O F
• JAMIE • MICHELLE• HUNTER•
Reel & Portfolio
Available
Upon Request
JOB OBJECTIVE:
Providing a friendly and professional environment for both clients and co-workers. I am very dependable and punctual. I would like to further my career, improve my skills and hold specific job positions in the following
Makeup artists for Salon Service, Cosmetic Line, Representation, or Cosmetic Stylist , Makeup Artist for Independent Motion picture Productions, Advertising, Televison , Production or Commercial Advertising Display, Runway Shows, Magazines, Advertising.. I am open for freelance and a staff position
EXPERIENCE:
Freelance
Cosmetic sales
Beauty, Salon, Special Effects, Corrective Beauty, Mens Grooming, Hair Styling, Full/Partial body make-up, Photo, Theatre, Television, Print, Film, Glamour , Air Brush Makeup, Runway Shows, High Fashion Weddings
QUALIFICATIONS:
Formal Training and experiences include: Beauty, Salon, Special Effects, Corrective Beauty, Mens Grooming and makeup , Hair Styling, Full/Partial body make-up, Photo, Theatre, Television, Print ,Film, Glamour ,Air Brush Makeup, Runway Shows, High Fashion, Weddings.
Summary of Qualifications
• Exceptional knowledge of advanced makeup artistry and cosmetics industry.
• Profound ability to address customer concerns, demonstrating empathy while consistently moving the customer towards commitment.
• Proven ability to be persistence, overcome obstacles, and consistently strive to improve skills and achieve goals.
• Uncommon ability to organize and control job responsibilities, particularly the accuracy and productivity related to work flow.
• In-depth ability to multi-task and manage multiple projects in fast paced environment.
• Uncommon detail oriented with excellent problem solving and follow-up skills.
• Strong interpersonal skills; remarkable ability to achieve results through team leadership.
• Excellent time management skill - knowing how long a subject will take to be made-up and working quickly and accurately in time-pressured conditions.
Education
Associate Degree in Cosmetology
Elegance International School of Professional Makeup (2008)
REFERENCES: Furnished upon request
SUMMARY: Highly gifted and creative Make-up Artist with more than 8yrs experiance in the entertainment industry and more than 2yrs experiance in interperting the makeup requirments of clients and to produce both a creative and technically accurate visual representation ensuring that models,performers,presenter and other have suitable makeup and hairstyles before they appear in front of the cameras or and audience..
thank you soo much for the consideration and for stopping by ...
XOXO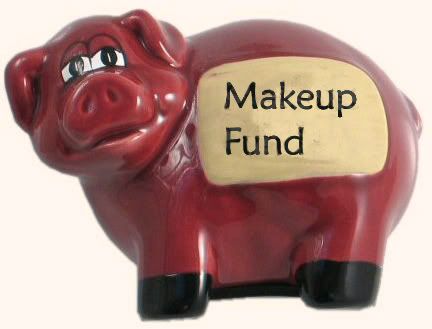 Verified Credits (0)
Worked with EyE cAnDy cOuTuRe? Share your experience and become verified!
Add Credits
Credit Notes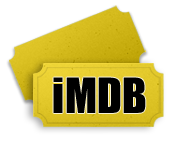 IMDB.COM
http://www.imdb.com/name/nm3730670/
MAGAZINES
Skinnie Magazine nov 07 issue pg.67,68
Skinnie Magazine june 08 issue pg.76
Cover of hollywood choppers
Cover of mobscene magazine
Soak magazine nov 07 issue
Playboy may 08 issue page 12 with (eddie steeples from my name is earl)
http://www.youtube.com/watch?v=p6ix7PfSIKE
CATALOGS
Folter clothing (spring 08)
Gettribe water craft
RUNWAY
Sterling Williams fashion show
feb 29th 08 spring collection
http://www.youtube.com/watch?v=raoHzxBaLXw
Sullen & Punishment Clothing Fashion Show
Nov 21 09
teaseum swimwear
FAB fashion show and assesories
FASHION/PRINT
Afflictionclothing.com
Corruptclothing.com
Hart&huntingtontattoo.com
Hustlerclothing.com
Sinfulclothing.com
Truimphunited.com
Osirisshoes.com
Skinindustries.com
Sinfulclothing.com
Frank hall t-shirts
teasum
Sterling williams
Folter
Kaos Clothing ( Kaos Girl of the Month November 09 )
Metal Mulisha Drinks
Mad dog Motocycles
Sullen Clothing
Punishiment Clothing
hazard wear clothing
prince couture clothing
pimp'd couture
rebel spirit
lust clothing
rzst clothing
gettribe watercraft
LMFAO clothing line
FILM
Indepentdent Film (Nuns with Guns) IMDB.com
TELEVISION/COMMERCIAL
Extra on the Real World/Road Rules Challenge
Millionaire Matchmaker On Bravo TV
Sullen Tv
RTL television germany
Playboy Tv
MUSIC VIDEOS/YouTube
http://www.youtube.com/LAFAcomedy
http://www.youtube.com/watch?v=ilb-QONj1vw
http://www.youtube.com/watch?v=raoHzxBaLXw
http://link.brightcove.com/services/player/bcpid1697139410?bctid=1861222120
ENTERTAINMENT COMPANIES
Black Book Ent
T&A Ent
AfterDarc
Animal Promotionz & Ent..
SPECIAL FX
crime scene investagation class for county of riverside
PERFORMING ARTS
International Film Family Festival 2009
OC Music Awards 2010