VOTED!... most versatile & convenient studio in California... 2 studio rooms, 14ft high white cove, 4 Speedotron power supplies, a 150 Watt Arri Freznal focus beamlight, 8 backgrounds, 6ft mirror, 9 strobe heads with beauty dish, stripboxes, softboxes, variable grids, snoots & $3000 in props.
The SM studios in Upland CA comes pocket wizard equipped (included in rental) with 3 Speedotron power supplies (1-800ws/2-400ws), 9 strobe heads, pre-attached to 2 retangular softboxes (2x3 & 4x5), 2 stripboxes (1x3 & 1x4) 2 snoots (wide & narrow beam), 3 grids (20/30/40 degree), 3 gels (pink/purple/blue), 1 22in beauty dish and one (big boomer 60in (shoot in front of) umbrella. One hundred feet of ropelights available for 'wrap-around available light' images (see sample ropelight shot). A pre-set headshot configuration is teched and ready to shot in studio #2 (see sample headshot). Suspension sheets (see sample image) available for models who love to 'hang around' from the rafters...
One of the very few studios in SoCal that features a pull-down ladder with loft access to shoot down towards your subjects from directly overhead (see ropelight shot). New Jacuzzi setting has fish net and seashell background, surrounded by palm trees. The 7 available backgrounds are: jet black wall & black floorsheets, a white wall & white chiffon sheets over large cushion pad/blue-grey canvas, green-brown canvas, large purple-blue-black muslin, white cargo net & black wall, and a peek-thru wall drape with hanging jewelry.
These studios have been prepped and configured for the 'pampered princess glamour model' in every model. Both studios have mirrors (for makeup & wardrobe check), are heated, air-conditioned, comes with available makeup touchup kits, curling irons, hair-blowing fans in each room and have I-Pod music dock stereos ready for your I-Pod. Free refreshment waters in both studios with available restroom nearby.
Currently have over $3000 of glamour wardrobe assessories (availabe with all rentals) in 15 pull-out drawers, and each model leaves her studio shooting session with a pair of 'Body Basics' plain black booty shorts. Each studio rental comes with 1/2 hour of complimentary photographer 'preparation & orientation' to guarantee quality results from all lighting configurations.
Special 2014 rental rates (includes use of both studio rooms and white cove) are $60 for 3 hours and $80 for 5 hours.
Weekday afternoon and evenings are usually open and available, with weekend access somewhat limited. Contact me ASAP and I'll check the calendar for availablity. Hope to seeya soon at the all new and tricked out SM double room studios...
Quote from Ron at New Digital Image (MM#196337)
Gary's got a well kept secret studio! Anyone even thinking about checking it out, just do it! You'll be glad you did.
SM studio #1 with pull-down ladder for loft access. One power supply with 4 available heads.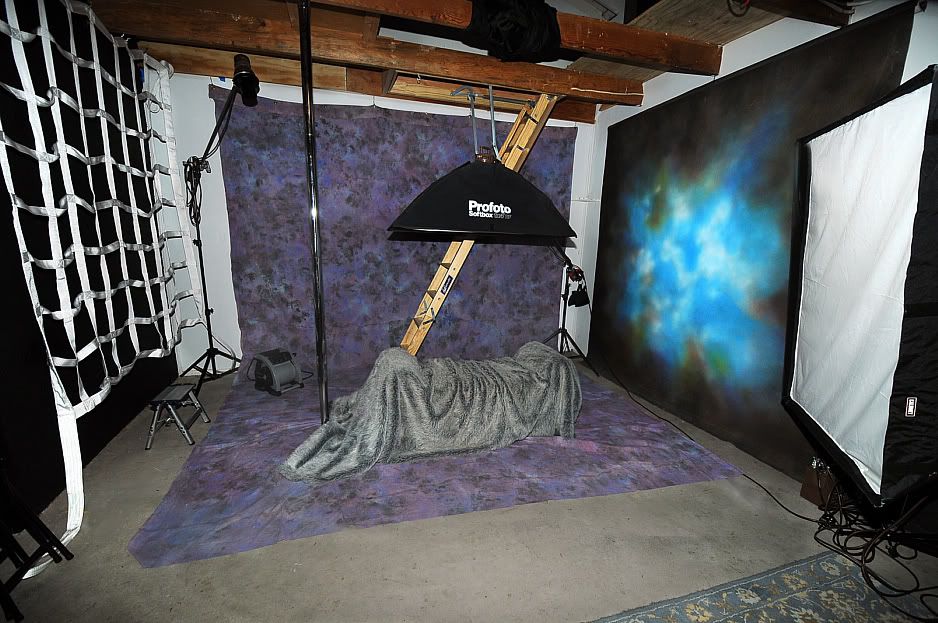 SM studio #2 with 2 power supplies, 5 heads and pocket wizards included.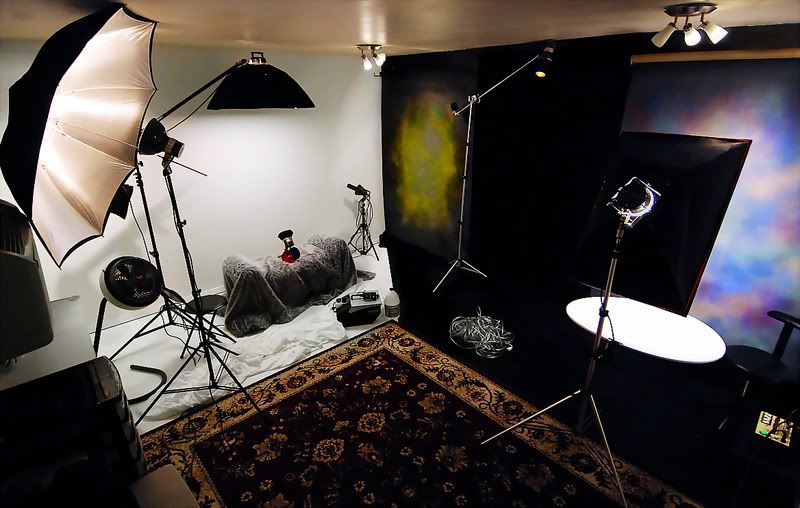 Issy on the cargo net in SM studio #1. Configuration used was hairblowing fan and 60in umbrella.
Shodire & Stephanie... wrapped up in suspension sheets hanging from the rafters in Studio #1.
Image of Kristy & Tara below was shot in studio #1 from the overhead loft down to the floor using 60 'big boomer' umbrella.
Shot of Katie in SM studio #2. Configuration was 1x3 stripbox angled beside white wall with hairblowing fan on high.
Shot of Maddy in SM studio #2. Configuration was 2x3 retangular softbox over photographers head against white wall.
Shot of Mimi below in SM studio #2. Configuration used was 30 degree grid on main light and broad snoot on back chairlight.
This shot of Raini was taken in SM studio #2 using the standard headshot configuration, always setup and ready to use.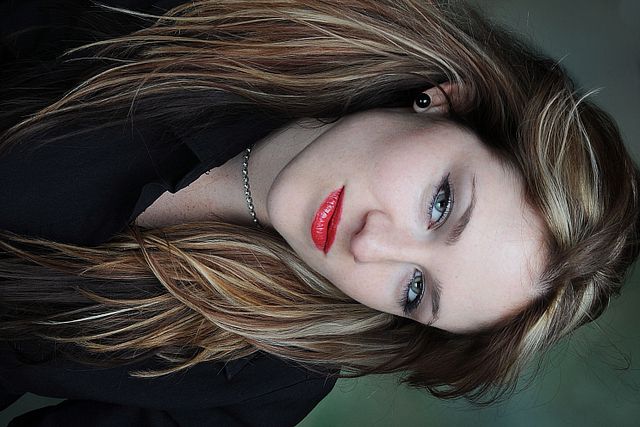 Mirror reflection shot of Bridgette taken in SM studio #2.