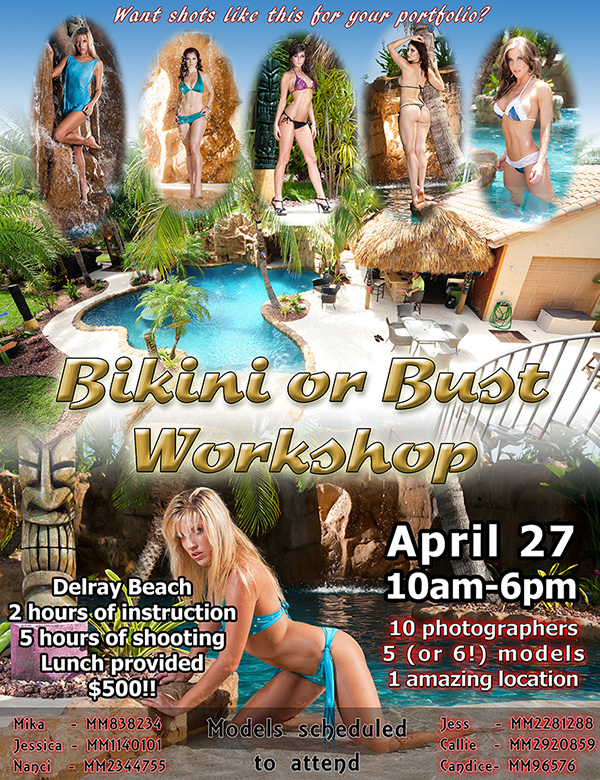 So here it is! The event will be an 8 hour day with 5 FULL HOURS of shooting 5 beautiful bikini models in everything from bikini to topless.
And the location is absolutely beautiful and perfect for the day.
Here's a look at the venue. I apologize for the size of it screwing up things.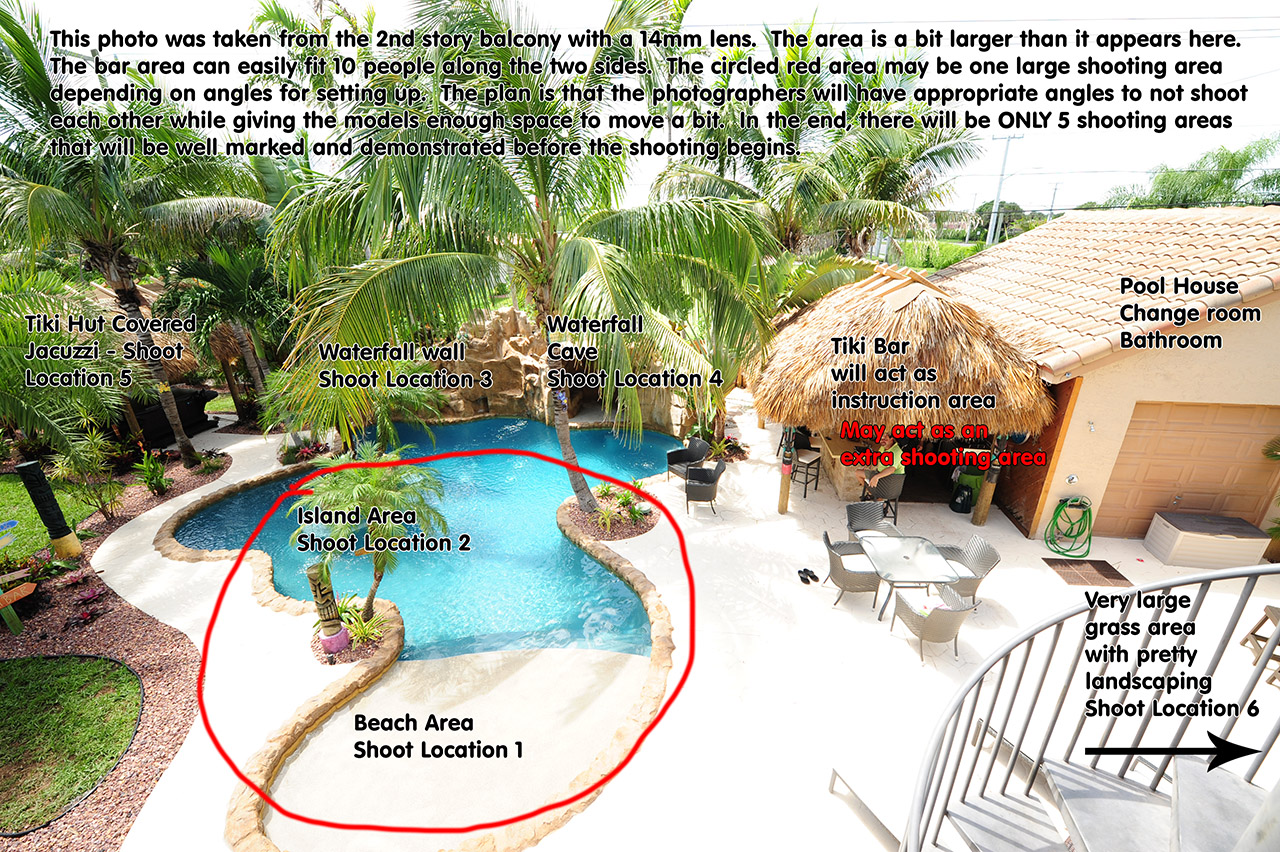 There is room for ONLY TEN photographers for this event. That gives you a 2:1 shooting ratio at all times. Lunch and refreshments will be provided.
You MAY bring your own lighting, but there will be at least one station where the lighting is already set up. If you choose to bring lighting, it MUST be easily portable, self-contained and self-powered, since you will be moving to a new shoot station every hour.
There will be about an hour of instruction and then an hour of demonstration to get the most out of each location under a variety of lighting including the strobe setup, on-camera speedlight, and then natural light with and without a reflector.
I will be available throughout the 5 hours of shooting for questions and instruction.
So what do I know??? Well, for the last three years, I've been shooting bikini submissions for Hooters and WingHouse calendars, and I just got back from shooting the 2013 Tropic Beauty world finals and 2014 calendar in Las Vegas. I've been shooting bikini and glamour for going on 10 years. And hey... even if there's nothing I can teach you, it's still a day of shooting 5 beautiful bikini models in an amazing private location.
The price for this event is $500.
A $100 deposit by PayPal will hold your spot with the full balance due 7 days before the event.
All questions should be forwarded to me either through Model Mayhem or you can also email me directly at greg@goodeggproductions.com
I will be happy to quickly address any concerns or inquiries you might have.
Below, I will be listing the models confirmed to be there and then some of the photos I've taken at this great location.