Details
Last Activity:
Jul 18, 2022
Experience:
Very Experienced
Compensation:
Depends on Assignment
See Less
Friends (607)
Lists (4)
Beautiful Maternity
10 Photos
I want that shot
2 Photos
Photographers I have worked with
2 Photos
See Less
About Me
2022 Update
💜💜💜💜💜💜💜💜💜💜💜💜💜💜💜💜💜💜💜💜💜💜💜💜
To answer a common question I am seeing quite a bit.
💜💜💜💜💜💜💜💜💜💜💜💜💜💜💜💜💜💜💜💜💜💜💜💜
||| No. I am not Vaccinated - NO I will NEVER put that in my body |||
I understand those who feel the need to do what they need to do for their own lives. However, My body my choice has never wavered in my world, and as a woman. There is nothing any human can tell me that would ever make me change my mind. Being a woman in itself can be incredibly daunting. To be judged for making a choice for whats best for ones body is something Id hope to see leave us in 2022.
Health and Sickness are both a mindset and I will invite any one here to go to my podcast on apple and take a gander. I speak on mindset and the law of attraction... Your mindset will make or break your life... the mindset and thoughts we take on now are equally if not more important for us to live a fulfilling life.
I hold no judgement against those who have chosen to get vaccinated even though I am a fully organic human, so I do hope I will be granted the same kindness.
Duality serves no one. neither does attacking eachother.
🦋🦋🦋🦋🦋🦋🦋🦋🦋🦋🦋🦋🦋🦋🦋🦋🦋🦋🦋🦋🦋🦋🦋🦋🦋🦋🦋🦋🦋🦋
|||| Clarity Couture Podcast |||
ClarityCouture.com
https://podcasts.apple.com/us/podcast/clarity-couture/id1561395692
🦋🦋🦋🦋🦋🦋🦋🦋🦋🦋🦋🦋🦋🦋🦋🦋🦋🦋🦋🦋🦋🦋🦋🦋🦋🦋🦋🦋🦋🦋
💙💙💙💙💙💙💙💙💙💙💙💙💙
IN REGARDS TO TRAVEL
💙💙💙💙💙💙💙💙💙💙💙💙💙
I mean this with love but I have traveled the world to create my art and I am TIRED.
I LET my passport expire last year because I genuinely have no want to go anywhere. I am blessed with property in the country of the PNW and I am never leaving again.
I left California with bliss and will n e v e r go back, not even if everything is paid twice over... might I suggest leaving the city and visiting Oregon where the air is clear and the models are still all natural. No shade to those who are not but if you want a model that looks like me...try going to her... The whole... travel to me, so I can work with you thing is a bit narcissistic and a has become a huge red flag on who NOT to work with for me. If you have to money to pay me to come to you, why would you not just book a trip yourself?
🚫🚫🚫🚫🚫🚫🚫🚫🚫🚫🚫🚫🚫🚫🚫🚫🚫🚫🚫🚫🚫🚫🚫🚫🚫🚫🚫🚫🚫🚫🚫🚫🚫🚫🚫🚫🚫🚫🚫🚫
❌PSA❌
Too many are too comfortable throwing money at a model and expecting her to say ok. If I do not think you work will show me in a good light, or if it is just not to my liking. I will not work with you and no amount of badgering me with a price you'd pay will shift that.
It is sad I must write this here but the amount of emails I have received with expected entitlement has truly turned me off from wanting to check another message again. Please remember I am a human. The surest way to get a N O from me is to treat me as if I am an object you can purchase.
🚫🚫🚫🚫🚫🚫🚫🚫🚫🚫🚫🚫🚫🚫🚫🚫🚫🚫🚫🚫🚫🚫🚫🚫🚫🚫🚫🚫🚫🚫🚫🚫🚫🚫🚫🚫🚫🚫🚫🚫
I have been away for over 6 years.
Much has happened with my career since then.
I moved into the Fetish/Adult industry and enjoyed that world for quite some time.
My modeling and enjoyment of modeling took a back seat to that creation as I was building a name for myself
After being away I have found my soul yearns to be in front of the camera as I have always been.
I am interested in connecting with other like minded beings who enjoy art to the highest degree and in so doing, enjoy the time and energy it requires to create it with another.
I do shoot nudes and am open to paid shoots - in my area - No I will NOT travel to you. No amount of money offered will change this.
I am very much still *** ALL NATURAL *** with NO tattoos and only my hood pierced.
Please note: I will immediately block anyone who shows abusive or narcissistic behavior.
I have been in the entertainment industry for over 16 years. I am not new to the ways in which many attempt to move forward. That behavior is recognized and not tolerated here.
This is a safe space to connect. I intend to keep it that way.
My personal email is
[email protected]
If you'd like to see my various work simply type this URL directly ----> Harlow.World to be assisted further.
Thank you for your time and energy.
Harlow.
Hello and Welcome!!!!
I have been a full time model for over 15 years now. I understand the requirements for a wonderful photo and believe to truly be GOOD at your craft you must be able to do ALL areas of it!! I am not only a seasoned model but I am also extremely good at doing hair and Makeup as well as having impeccable photoshop skills. I am extremely professional with that right amount of FUN. I dont believe modeling needs to be serious 24/7. You must LOVE what you do to thrive at it & I make it my daily goal to take it above and beyond every single day!
Please include the following
**********************
*DESCRIPTION OF SHOOT / CONCEPT
* LOCATION
* REQUIRED TIME&DATE
* LENGTH OF SHOOT
* COMPENSATION
*CONTACT INFORMATION
XoXoXo's
Verified Credits (1)
Worked with Harlow Money? Share your experience and become verified!
Add Credits
"Lyndsey is a beautiful, amazing woman and model with an entrepreneur's instincts and drive. She was the inspiration and impetus for my return to photography and introduced me to numerous, incredible individuals in the industry, many of whom have become close friends. I think the world of Lyndsey and highly recommend her." Read less
See Less
See All Verified Credits (1)
Credit Notes
*Just a few Photographers I have worked with*
Laurent Velasquez
Ric Young
Magnus Johannesson
Elmer Harmon
John Marshall
Nikaya Bonifacio
Don Anderson MM#9821
Daniel Troutman MM#9094
Chris Chapman MM#28162
Jayesunn MM#25301
Peter Kim MM#366730
Intelligent Designs MM#355565
Ashlee Murr Photography MM#97677
Danger Ninja Photography MM#400365
Digital Dimensions MM#366
QAC Media MM# 75586
Barry Druxman MM#2484
Ron Seattle MM#1976025
Chris Santi - TeaseUm #247537
Erick Kush Photography #566543
LSP Photo #1502432
Matthew Cousins #2995
Karl Yamashita #376476
Jay Suder-JSFOTO #489174
Drew Santos #669241
Anthony Brown #520496
Ariel #1025674
John Cocozza #11088
Bob Bullard
John Ryba
Carlos Gomez
John Chennavasin #98710
LSP #1502432
Paul Lucido
Brian Doty
Ric Young
Billy Pegram
Max Wynn
*Models*
Angela Graves- MM#748887
Marley Thompson- MM#1507690
Dawnielle Royalty- MM#1843858
Jaz Simone
Harlow Star
Adrienne C
Cali Lavelle
Pursia Purr -MM#1090934
Melissa Teixera
Kerri Keller
Cj Sparx
Kirra Kiss
*MUA's*
Avery Brown
Studio AM MM#466639
Antiorder Allure MM#423434
Karen Cleveland MM#2891
Sable Lee Cosmetics MM#661956
Taryn Ogilvie mm#1309833
Chanell Janee MM#2211470
~~*Websites*~~
*LyndseysWorld.com
*Krown Magazine* -
http://krownmagazine.com/girls/lindsey-love
*Chrischapmanfashion.com
*Girlswithfeet.net
*Airwaveangels.com
*Kisw.com
*TeaseUm.com-
http://www.teaseum.com/models/gallery/Lyndsey+Love
*WWW.Body-Rockin.com-
http://www.body-rockin.com/user/model_details.php?id=1124
*Www.Buffalotracesaloon.com-
http://www.buffalotracesaloon.com/component/bourbunnies/?id=200&view=bourbunnies
*http://my.pixacom.com/profile/997
*WWW.Body-Rockin.com-
http://www.body-rockin.com/user/model_details.php?id=1124-model
of the day (MOD) for Apr 15th, 2010
*HipHopLeak.net-
http://hiphopleak.net/blog/36-hip-hop/2157-hiphopleaks-weekly-top-10-101710
**Features**
*http://top100sexiestwomen.com/smartasses-hot-chick-of-the-month/lyndsey-love-december-2010 (December model 2010)
*Zivity front page feature- Jan 2011
*http://www.surfshot.com/Bikini.html -Bikini model of the day 2-10-11 & 2-11-11
*http://blog.bullz-eye.com/2012/02/17/teaseum-jamaica-calendar-shoot/?pid=2032 ---- Bullz-eye.com-- Jan, 2012
*http://kaboommagazine.com/?a=home&id=7379 - Kaboom Magazine - September- 17th -2012
-T.V.-
---------
*The Daily Habit- Music Mayhem Festival- July 2011
-MOVIES-
------------
*BIG ASS SPIDER* PREMIERS EARLY 2013
-PAYPER VIEW-
-------------------
*On stage with the KottonMouth Kings- December 2011
-RED CARPET EVENTS/PROMOS/BENEFITS/SIGNINGS-
-------------------------------------------------
*Red Carpet Model, Playboys 'Fantasy Island' Benefit-2010
*Red Carpet model, Breast cancer awareness Benefit- 2011
*'DO You Ride" September 11th Injured marines benefit & T E A S E U M signing- September 2011
*Stars Cabaret Meet & greet- Oregon- TeaseUm.Com calendar Signing- July 2012
*Wikid Sin Concert - TeaseUm Models Appearance and Calendar Signing- Washington & Oregon-- August 2012
-PUBLICATIONS-
--------------------
*2010 Krown Magazine Bikini Issue
*2012 TeaseUm Bikini Calendar Cover model
*TeaseUm Model Lyndsey Love 24*36 Poster
*TeaseUm Bikinis 2013 Miss February
*2014 Lyndsey Love Calendar
*2014 Lyndsey Love Amazon EBook (Kindle)
-LOCATION SHOOTS-
-------------------------
*2010*TeaseUm Bikini Valentines day Shoot-Out- Beverly Hills, CA
*2010*TeaseUm Bikini Temecula Shoot-Out- San Diego, CA
*2011*TeaseUm Bikini 2012 Calendar shoot on location In FT. Lauderdale, FL
*2012*TeaseUm Bikini Laguna Beach Mansion Shoot
*2012*TeaseUm Bikini Malibu Mansion Shoot
*2012*TeaseUm Bikini Hollywood Christmas Calendar shoot
*2012*TeaseUm Bikini Hollywood Group Shoot
*2012*TeaseUm Bikini Calendar Shoot- Hawaii
*2013*Teaseum Bikini Calendar Shoot -Jamaica
*2013*TeaseUm Bikini Calendar Shoot- Hawaii
Shoot coordinator & Model Manager
---------------------------------------------------------------------------------------------
*Dec2011*TeaseUm Bikini Double mansion shoot-out on location in Hollywood, Ca
*Jan2012*2013 TeaseUm Bikini Calendar Photo shoot on location in Honolulu, HA
*March2012* 2013 TeaseUm Bikini Calendar Photo Shoot on Location in Jamaica
*March/April 2012* 2013 TeaseUm Bikini Calendar PhotoShoot in Maui, HA
*July 2012 TEASEUM.COM AD Shoot in Portland, Oregon
SHOOT DIRECTOR - 2/23/ 2013
------------------------------------------
WHAT THE MODELS HAD TO SAY!!!
------------------------------------------
Katy Crosslin- MM#2906661-
"Having Lyndsey Love at a photo shoot is such a pleasure! Her fun, positive energy and extensive modeling background make her the best (and most fun) shoot director I've ever worked with! She gives specific, detailed instruction for body movement and facial expression and shares her many tips and tricks that will help you get the perfect shot. I was surprised when I saw my first shot from our day together... Like, "that's me? I knew I was hot, but, that's me?!" She helped me achieve facial expressions I have never shown the camera before, and I didn't even know I was capable of. Best of all, she is nice to you while she makes you work, giving sincere compliments and always making sure that the model is comfortable. She is also very skilled with makeup, hair, and wardrobe styling, and basically won't let you wear something that just isn't working! Work with Lyndsey Love and watch your modeling skills improve. Having her around made it my most FUN photo shoot to date!"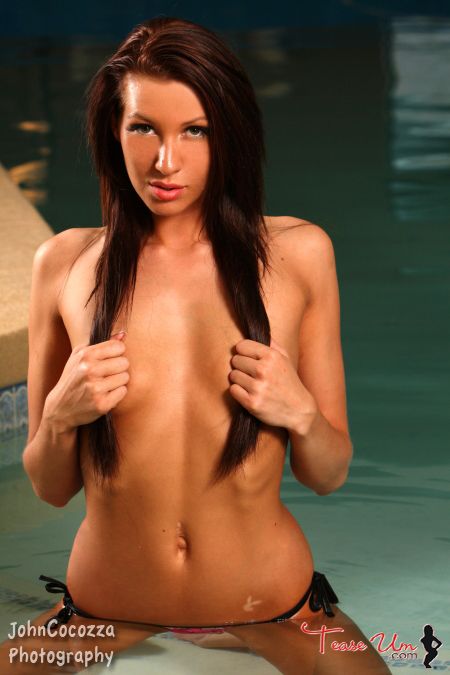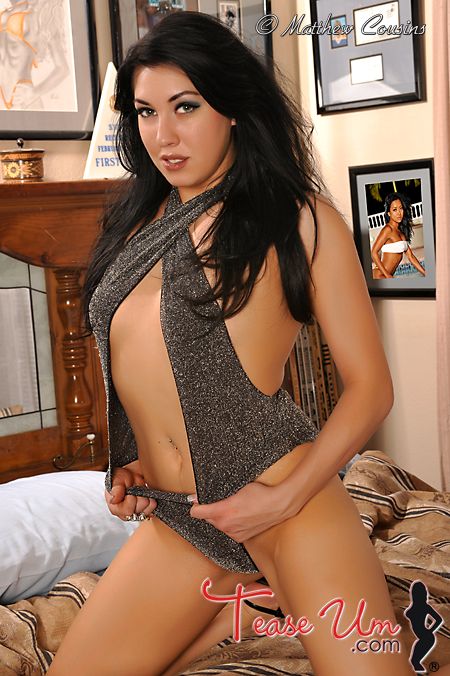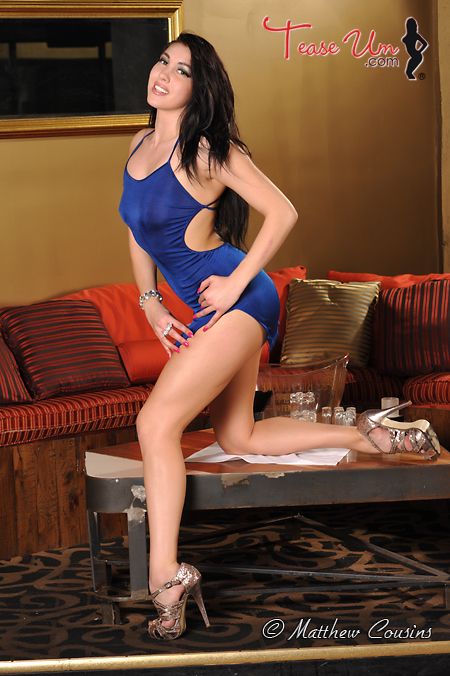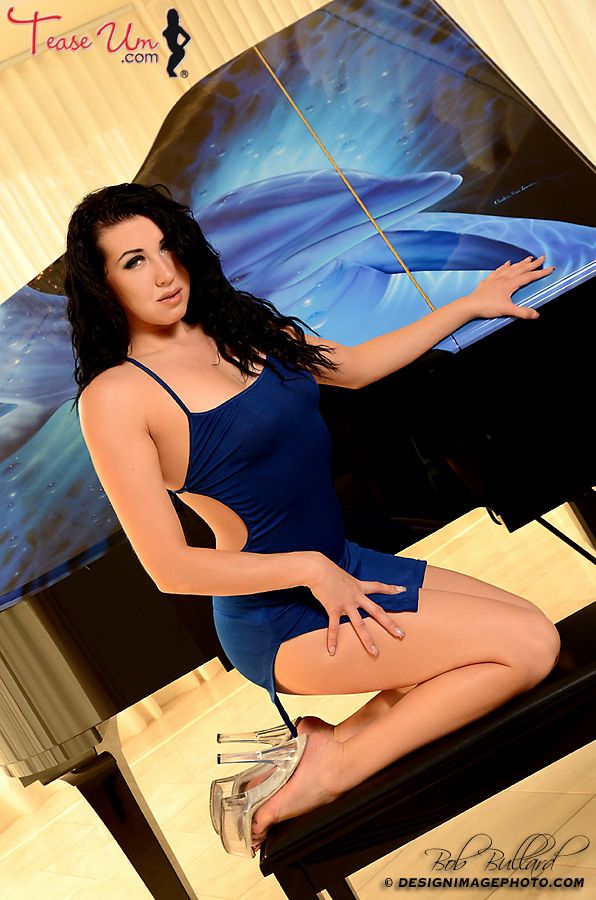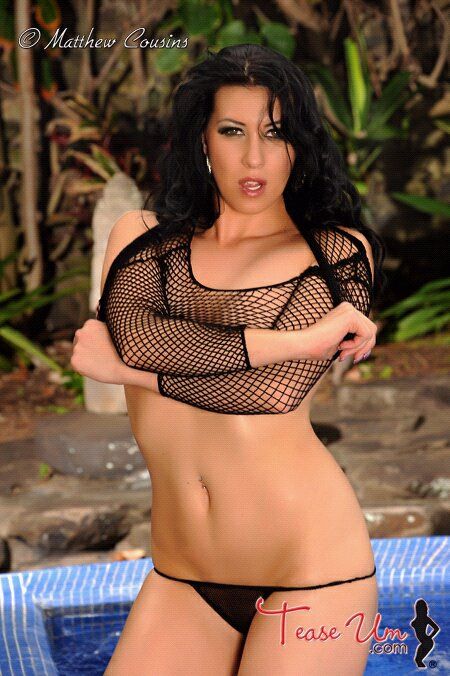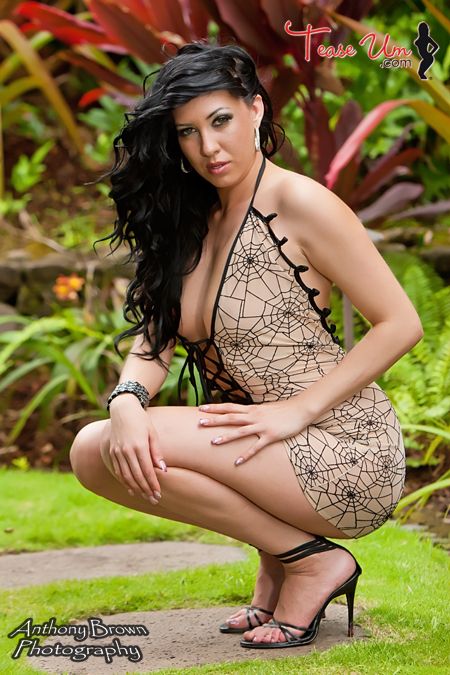 **ALL IMAGES IN THIS PROFILE ARE PROTECTED BY INTERNATIONAL COPYRIGHT LAW. ANY AGENCY, PUBLICATION, OR INDIVIDUALS FOUND USING THESE IMAGES WITHOUT WRITTEN PERMISSION FROM THE COPYRIGHT HOLDER WILL BE DEALT WITH IN ACCORDANCE TO THE LAW.**