http://www.youtube.com/watch?v=QlO4TP-W … r_embedded
ME FEATURED IN NICKELBACK BACKGROUND CONCERT VIDEO "SOMETHING IN YOUR MOUTH"
MYSPACE:http://www.myspace.com/teaseumbikinimodel_carley
FACEBOOK:COMING SOON!
*Model Mayhem photographers I have had the pleasure to work with*
Micheal Miller #8353
& Fever Magazine
Robert Contreras # 30207
Taylor Maxwell #55401
Alex Chik #50068
Penweezy Photography # 97279
Filip Pizlo # 93125
Fox Island Studios #568283
Digital Dementions # #366
*Makeup Artist*
Meehshel #553671
Karen Clevleand #2891
Sorry, if i have worked with you and your name isn't here! Didn't mean to forget you!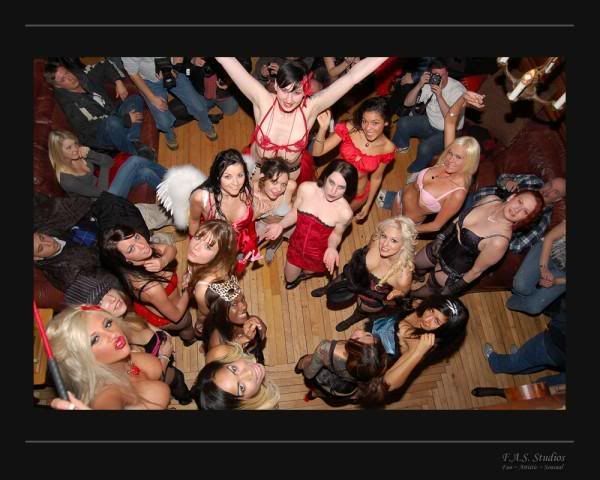 *Fun things I have been involved in*
Nopi Chic Hottie contest (April 2007 winner)(
http://www.kaneva.com/channel/NOPICHIC.channel
)
Go Go Bots (2007)
Seattle GoGo (2008)
Girls of No Limit (2007-08)
Hawaiian Tropics (2005-current)
Maxim Magazine and cuervos 101 hotties (2007)
Maxim Magazines Hometown Hotties (2007)
Fever Magazine Girl (2006 and 2008)
Exotic Magazine Add Girl (2006)
Girls Gone Wild Portland Oregon (2007)
Coca-Cola promotions girl (2005)
Myspaces Certified Hottie..lol (2007)
Redlines Red Hot Hotties contest (2007)
FantasiaWear.com clothing model (2006)
Fenix Underground Spokesmodel/promo girl (2007)
The Factory spokesmodel/dancer/promo girl (2007)
Hybrid Hunnyz (upcoming)
Hot Import Nights Model (Aug. 04 2007)
Kiki Corona Runway Model HIN (Aug. 04 2007)
Formula Drif, Monroe Wa/ Umbrealla Girl / Hankook motorsports Spokesmodel (July 2007)
Suicide Girl (2007)
Mikes Hard Lemonade spokesmodel (2007)
The Glenlivet spokesmodel (2007)
Bottoms Up Entertainment GoGo Dancer (2007)
NOS energy drink spokesmodel (2007)
Makers Mark promo gal (2007)
Wired energy drink spokesmodel (2007)
UFC Veiwing SYKO FightWear spokesmodel (2007)
Sobe Adrenaline rush promo gal (2008)
Bud Girl (Super bowl 2008)
Patriot girl (2008)
Tease Um Bikini Model (2009)
Snow Bunny Bash (2009)
KISW head bangers ball GOGO for Queensryche (2009) Theme: white trash , butt rock
Nickelback concert video "Something in your mouth" (2009)
PLAYBOYS' GOG at Mansion Cali (March 2009)
Painted Girl for PLAYBOY (2009)
PLAYBOYS GOG in Vancouver B.C. (July 2009)
Formula Drift "Breaking point" Cooper tires girl and umbrella girl for Tony b. Drif racer (Aug. 2009)
Party Tour Girl (2009)
KISW head bangers ball GOGO dancer for White tiger and Queensryche (2010) Theme: Dead celeberties ( me as Anna Nicole Smilth (R.I.P))
PLAYBOY G.O.G (Playboy mansion , 2011)
Formula Drift (2011)
Cover model of Glam Modelz Mag (sep.11 2011 issue)
ST.Pauli Girl Oktoberfest freemont (sep.2011)
Voli Vodka Promo Model/Bartender pit bull concert Wa. State(May 2012)
Shave lounge Event Bartender Seattle Wa.( Sep.2012)
NASCAR DuraZone Activation model Las Vegas (March 10 2013)
Hard Rock Cafe Hostess The Exhibitioner Show Las Vegas (March 19 2013)
The Nightclub and Bar Expo Bartender for Diplimatico Rum ( March 20/21 2013)
NHRA Mello Yello Tour Model Las Vegas Motor Speedway ( April 5/6/7 2013)
MHI Congress and convention Las Vegas (04-16-2013)
PLAYBOY ambiance model Las Vegas (06-01-2013)
Comic con Lady Death Las Vegas (06-15-2013)
Miss USA pageant VIP party Russian Standard vodka model (6-16-2013)
Martial Arts show (07-01-2013)
WSOP Las Vegas (06/07 2013)
Self employed GOGO (NOW)
I have also had the pleasure localy to be involved in numerous silly little club and bar contest....lol