_ note: I have Cut 12 Inches from my Hair- ( i donated to Locks of love)
Hi!! My name is Ashley Tyler. Im 24 years old from the most beautiful state; Colorado. I enjoy modeling, i feel its a way to express my creative ideas. I love to do something different. Something abstract and that makes you really look into the picture and those fine details.
Im always looking to book. So let me know what creative ideas you have lurking up your sleeve.
*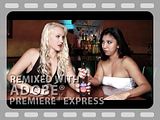 ||||||Wie zichzelf niet belangrijk vindt, doet zijn werk niet goed.|||||||
A X I O M photography -#742988
Dave Gaslin Photography- #265053
JEFFRY HAAS- #352167
TYLER- Photography- #838471
Melissa Perry- #845929
Jerry Martin- #552017
Photo Originals- #28467
Thomas Traylor- #837688
Lucid-Grafx Photography- #905112
Colin Kelly- #1064321
Les Pro- #477026
Shots in Silence- #1019974
Omega Studios-
Jason Miller-
Ray Wright-
Brandon Moss-
Steven Arriellian-
Daysha Rhodes-



Models:
Nicholas Allen- #892287
Caitlin kt- #433597
Richelle- #789546
Jessica Corwin-
Ashley Trivett-
Daysha Rhodes-