PHOTOGRAPHY blends my appreciation of beauty with my drive to create. I attempt to go beyond the surface to unveil a unique connection, an unusual talent, a special mood or emotion. While I seek to capture beauty, my ultimate aim is to create images that possess a SOUL.
I shoot on location as well as in my studio conveniently located near a T-stop in Somerville. My access to talented MUA's, body painters and other artists coupled with my image retouch and rendering skills are all essential elements of the creative process.
Whether you want to express yourself artistically, add edgy spin to your port or just simply want gorgeous photos, contact me. Limited TFCD available especially if you have an unusual talent (ballet, dancing, or gymnastics), possess cool wardrobe, or have a unique concept to offer.
ATTENTION: I am looking to elaborate on the following genres:
- Dance, Gymnastics/Unusual pose
- Fashion/Glamour
- Portrait
- Bodypaint
- Roof/city-scape scene
- Gothic/Graveyard
- In the Rain
Lets push the envelope together and raise the bar!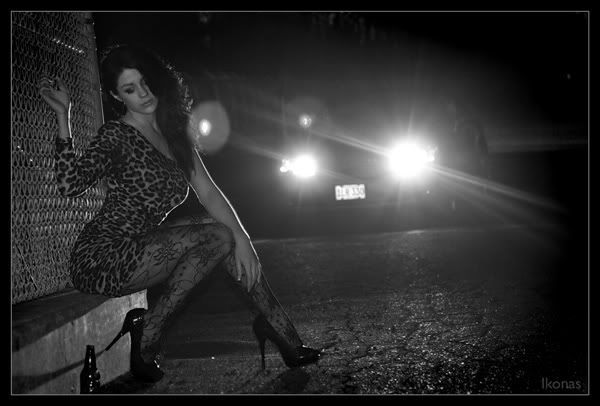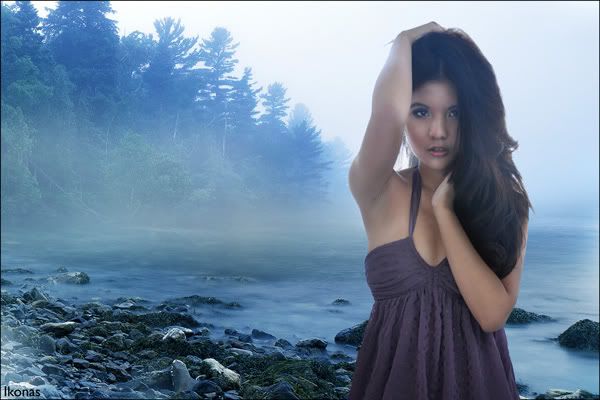 PLANNING - Shoots are expressions of art; concepts are usually collaborations. It's been my experience that to get really great results, we need to have a 1-hour pre-shoot discussion... usually several days before the scheduled shoot.
RELEASE FORMS - You will need to sign a standard model release form. If you are under 18, your parent or legal guardian must sign as well as be present at the shoot. Contact me for details.
  a. If it is a TFCD shoot, we get a joint right to use the photos. You get 8 or more high resolution Photoshop enhanced images.
  b. If you pay me, you have an exclusive right to the photos.
"ESCORTS" - I do allow escorts at photo shoots as long as your escort understands that they are not part of the shoot and will have no input as to its content. A third party can, and often does, disturb the creative energy flow between the model and photographer. You are allowed to bring a friend, but not your husband or bf.
PREPARATION - If you are a novice,  I encourage you to browse through photographer and model portfolios and mimic poses and expressions which you feel comfortable with. Remember that a wide range of expressions is just as important as your wardrobe, poses or physical beauty. Incorporate any special talents or passions you have. In time, you will develop your own style. Most importantly, relax, be yourself, and have fun!
QUOTES - Here is a sample of comments from models and other professionals I worked with:
A L I S I A #2124808 - "Everyone can take a picture, but not everyone can capture a moment. I am amazed at how you captured the moment of expecting a little miracle. Thank you for helping me to create these beautiful memories of being pregnant."
Shauna Carlo #131873 - "You are very professional and come up with great ideas for the shoot in such short notice. Can't wait to work with you again!!!!"
Tiffany HnK #342927 - "You're a wondeful photographer. Your work is magic."
exotique89 - "Thank you I had a great time shooting with you today! you are truly amazing
"
Eliza Madrigal #1876361 - "You gave my port something i never saw from other photographers thank you
"
Jessenia V #2409777 - "It was great to work with you again... your a great photographer and I cant wait for our next shoot. JV"
amber lopes (not on MM)- "Can't wait until you return to las Vegas !!!! :-)"
Phoenix Jade #2242147 - "Working with you was a wonderful experience, thanks for everything & keep up the great work!! "
CREDITS - I would like to thank the following talented MM models and artists for being part of my photography:
Alyssa Marie M #1762732 / Irena V R #1813563 / Brittni Anne #1783168 / Sarah Aimee #1861574 / Miss Annie C #833045 / Kitty L Amour #1826862 / Eliza Madrigal #1876361 / Cyn Vicious # 314519 / Geena Marie #1891742 / Daniela Kenzie #193427 / La Martina #2203678 / Clarissa #1315545 / Kisha StJulien #2275534 / Phoenix Jade #2242147 / Devina #2174250 / Kira_K #2265922 / Andreza Moon (body painter) #1746342 / Jeremy Levesque #1770574 / Anya M Faruque # 1513975 / Tori Lucreziano #2295953 / Katy Reign #2343095 / Olivia Anne (MUA) #861813 / Nelle Kennedy #1604946 / Amy Bathory #1752983 / Jessenia V #2409777 / Kat McGivern #2449061 / Kaitlyn Ciampa MUA # 1009973 / CG Aileen #2267792 / Tiffany HnK#342927 / DorisYan #2296896 / Austin Victoria #2466629 / Ladasia Phillips #1336058 / Shauna Carlo #131873 / Mia Lee #2678890/ Mrz Katya #2678474 / Circe Rowan #2032854 / Shoney #2529375 / Shaylyn Riane #2687364 / Lynn Jin #2727911 / Maya Johnson #2683943 / A L I S I A #2124808 / Angel Careese #201826 / Victoria_Royal #1084747 / Heajee Leah Kim #2713105 / New Moon Make-up Artist #2732254 / Erin Catherine #1091317 / Eliana Rush #2736601 / Elura LF #2826215 / Krystal Lee #2893088 / Tanya Negin #2913404 /