MYSPACE
|
FACEBOOK
|
TWITTER
|
DEVIANTART
|
TUMBLR
Studio space located in Norfolk Va & Los Angels Ca. Always traveling!
I am always looking for new retro locations to shoot in. If you know of a great bar, diner, fab retro home, someone with a hot ride... get in touch!
Love collaborating with new designers, artists and hair and makeup gals!
I am a also a burlesque/fire performer.
Travel & Events:

May 22nd-26th: Indiana Indianapolis Aug 7th-11th
Aug 16th, Norfolk Va at the Norva (fire performance)
Aug 16th, Norfolk Va at Granby Theater (fire performance)
August 21-22nd- Philly Pa
August 23-24th Manhattan Ny (Burlesque performance at R bar Aug 23rd)
August 25th- Fairfield New Jersey Pinup Photography Workshop with Unique Photo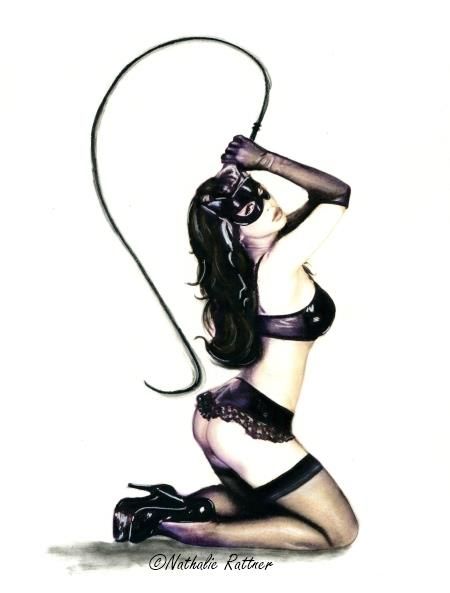 Artist: Nathalie Rattner/ Model: Masuimi Max


Selective Tfp for publications sold in bookstores or experienced pinup models willing to shoot nude for an upcoming coffee book. Our prices are very reasonable and I do offer discounted shoots to ladies that have access to awesome retro locations/hot rods.

I also offer retouching services contact onestoppinup@yahoo.com.


I appreciate all tags, comments & messages!
All the amazing people that I have got to work with along the way!
Designers:
Victoria Velvet (
www.victoriavelvet.com
)
Cupcake Provocateur (
http://www.cupcakeprovocateur.com
)
Anatomic Bomb (
www.anatomicbomb.com
)
Girdle Bound (
www.girdlebound.com
)
Taissa Lada Designs (
www.taissaladadesigns.com
)
Magazine Publications:
Drive In Magazine July 2012 Cover & Spread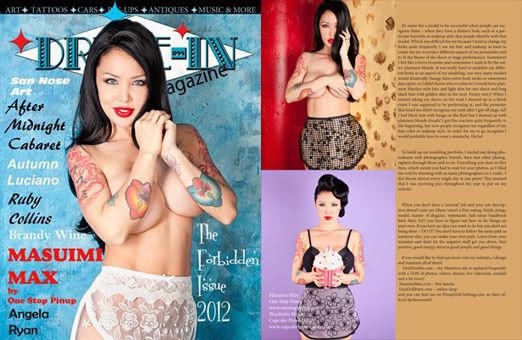 Essere Magazine April 2012
Pinup America Magazine April 2012 Cover & Spread
Bella Morte Magazine December 2011
Pinup Garage Magazine
Retro Lovely Magazine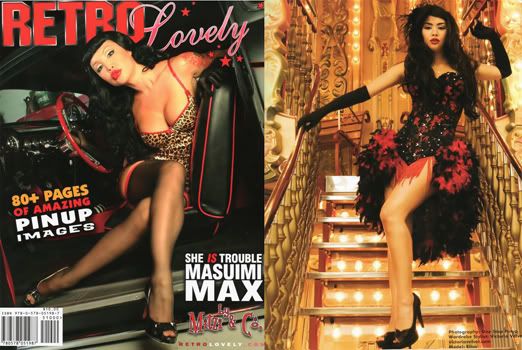 Pinup Perfection Magazine
Pinup Perfection Coffee Book 2011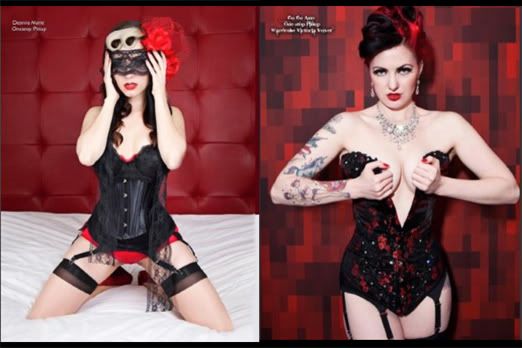 Web Publications:
The Rebel Pinup Page (
www.myspace.com/rebelpinups
&
http://facebook.com/pinups
)
Victoria Velvet (
www.victoriavelvet.com
)
Cupcake Provocateur (
www.cupcakeprovocateur
)