Hi! I'm Amy!
Please check out my website!
www.modelamybaby.com
*****CURRENTLY ONLY DOING PAID ASSIGNMENTS* PLEASE MESSAGE ME FOR RATES.
THIS IS MY
JOB
, NOT A HOBBY, AND I TAKE IT VERY SERIOUSLY*****
I've been posing infront of the camera for almost 6 years now, and I absolutely love it! The passion I have while shooting is the strongest I've felt about any other job I've had for a long time! I am very down to earth,
reliable
, and always on time. I take direction well and adapt very easily. I am a
professional
and treat this as my job. Please respect that I do this for a living. I'm very professional and reliable and I expect the same from you.
I'm available for calendars, flyers, brochures, magazines, ads, websites, clothing lines, promotional/trade shows, events, videos, films, bodypaint, and print work.
Feel free to watch a Behind The Scenes Video I did! ---> http://youtu.be/EUtREQodH8s
*Please take a couple minutes to enjoy watching a Promo Video I did.
Link: http://youtu.be/7Uih08_XiAE
I'm open to traveling as long as all expenses/accomadations are paid for. Sometimes I book model tours. If I will be in a certain area, I will post it on my page near the top.
TF/TFP Shoots:
I'm am a full time published model, and tend to get very busy. As much as I'd love to have fun shooting with all of you, I have to make a living from this. I rarely accept TF shoots anymore just because of how busy I am. Sorry, but priorities come first! If I ever have any extra time, and would like to, we can discuss it. Otherwise, please contact me for rates. I'm very reasonable and negotionable!
Rates:
I'm very reasonable, please contact me for my rates.
Rescheduling/Cancelling:
If you need to cancel/reschedule a paid shoot, I require at least 48 hr notice. Please give me the respect/courtesy to let me know. This is my job. If we cancel, I have to make up that amount somewhere else.
We are booked! Now what?
-I arrive at the location, & expect to begin shooting within 15-20 min. of arrival. Please have most equipment set up unless we have to travel with it, so we aren't wasting our shooting time.
-Please don't tell me how to pose! If you want to capture a certain pose, that is fine, by all means please tell me so we can make it happen! But please don't tell me every pose to do. Just let me go with the flow & move from one to another. I'm experienced & I know what angles & poses my body looks good in.
-Communication. As simple as that. Just communicate to me. Tell me what is happening so I'm kept in the loop.
-Now, let's just have fun & create some awesome images!

Any questions, or wanting to book a shoot, please feel free to contact me via personal message on here. Through a private message, you can also get additional contact information.
Thanks so much, and I'm looking forward to working with you!
Much love,
AmyBaby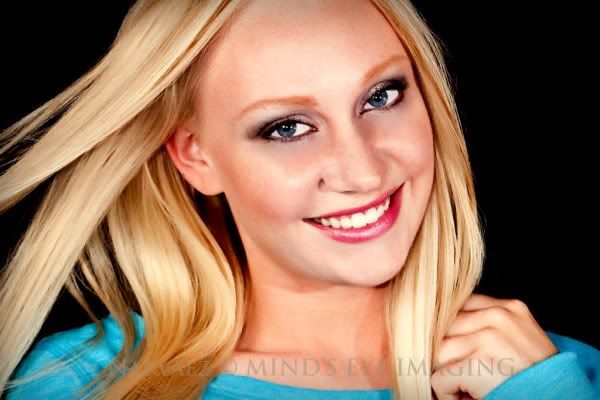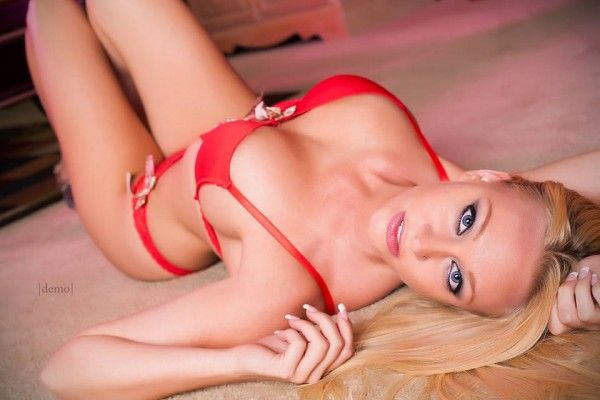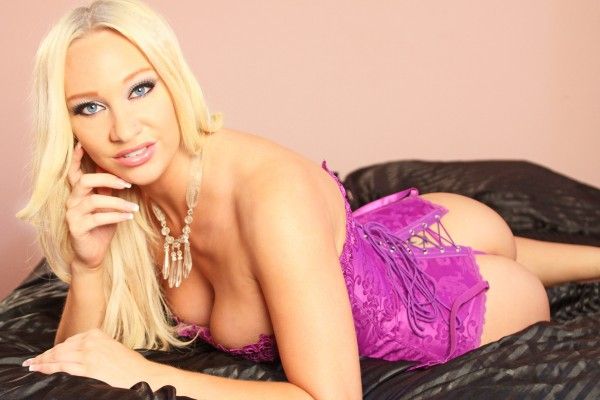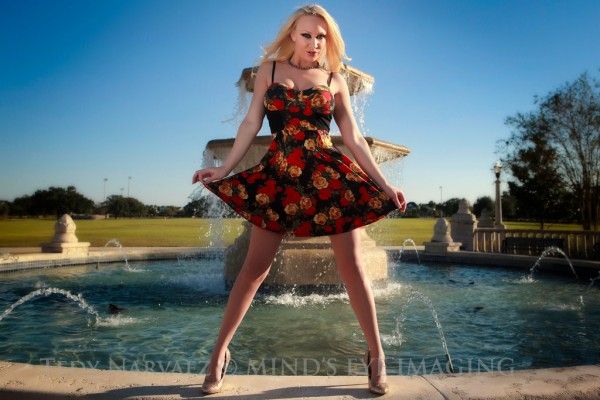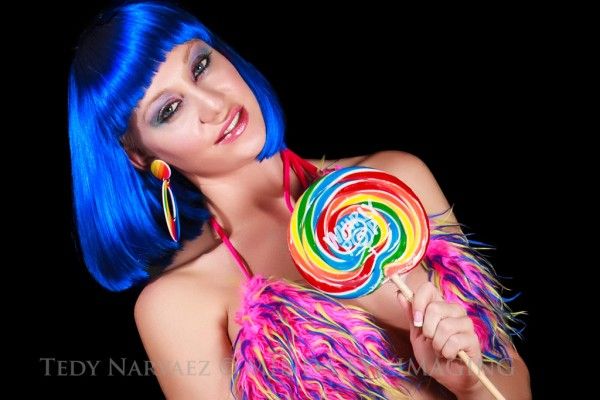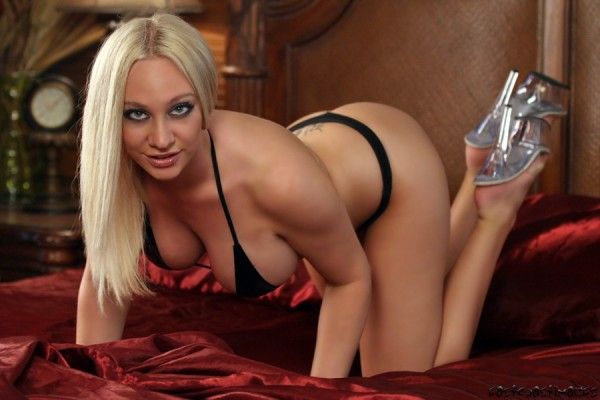 Publications
Hardnine Magazine Cover & centerfold Aug. 2012
www.femmexposuremagazine.com
- Spread feature Sept. 2012
That's Hot Magazine April 2013 Cover Model/Spread
Bank Rbbrs Clothing L.A. Shot by JWill Photography MM #759409
Southern Vixens Magazine July '13 Bikini Issue
Southern Peach Magazine June '13 Issue
86BLVD Magazine Aug/Sept Issue '13
Southern Vixens Magazine October '13 Issue
Fast & Sexy Magazine Summer 2013 Issue
Fast & Sexy 2014 Calendar (November)
Bizsu Magazine Winter 2013 Issue
Southern Vixens Special Edition Lingerie Issue Feb. '14
Modelz View March '14
Southern Vixens Special Edition Swimsuit July '14
Events
Glamour 101 Workshop ***
Orlando Premiere Beauty Show '12 for Scruples Hair
Mojito's Body Painted Model **
Model for Liberated China at '12 Orlando Surf Expo
The International Bikini Model Search; May 2014; Cancun, MX
Websites
Sexy Lime Surf Company
www.sexylime.com
Cover & Featured Model of the week:
http://femmexposure-usa.net/2012/09/10/ … k-amybaby/
93X's Hot Chick of the Day:
http://www.93x.com//Article.asp?id=2574274
Featured on Fixe Magazine:
http://fixemagazine.com/post.php?postid=3525
Talk of Orlando's Model of the week:
http://talkoforlando.com/?page_id=622
86BLVD Magazine: Latenight Stories:
http://www.latenightstories.com/models/amybaby.htm
Moorish Harem Featured Interview:
http://moorishharem.com/Desirables-deta … interview/
Photographers
Mind's Eye Imaging MM#724129
Jet Studios East MM#1564953
CSP Photography MM#236453
Immaculate Images MM#355174
Eireann Photography MM#119249
Greg Chamberlain MM#1247788
MMP Studios MM#134904
EastCoast Images
Doug Ochoa Photography MM#839167
Longleaf Imagery MM#2486892
UrbanEyeful MM#724705
Sacre Bleu MM#794867
The Art of Imaging
Banks Studio MM #2239863 @ Raretoy Studios MM #1284674
Simon D & NaF Studios MM #761223
Dawn Gray MM #1472235
Fast & Sexy MM #1425460
Demo MM#1807569
JWill Photo MM#759409
Black Lace Image MM#1937182
Sleepyfotomann MM#2179289
Michael P. Randazzo MM#91966
HERBLISH MM#193267
Gary Miller
Jonathan Perez
Jeff Silva
Floyd Faul
etc...
Models I've Worked With
Tancy Marie
Cristal Catalina
Nicole Hampton
Sativa Verte
Ciera Lynne
Justin Adam
Heidi Jo
Melissa Cubanita