---|
wordpress
|
tumblr
|
twitter
|
facebook
|
instagram
|
deviantart
|
vimeo
|---
-|
purpleport
|
modelsociety
|
portfora
|
purestorm
|
net-model
|
model-kartei
|-
-------------------------------------------------------------------------------------------
imagesse, photographer wrote:
Impossible to pigeon hole, Rebecca is an intriguing enigma - prepare to be inspired!
-------------------------------------------------------------------------------------------

Currently based in/'out of': Berlin. (Sometimes I don't reply to messages for over a week. I'm not ignoring you - I just alternate between full-on travelling and full-on admin.)

I have armpit hair now.

+++++ My grand UK tour is complete! Thank you everyone who fed, sheltered and photographed me. +++++

until Sept 29th: Cambridge/London (some availability)

Sept 30-late Nov: Berlin (much availability)

late Nov-early Dec: UK see details taking shape below

Nov 22. London (busy)
Dec 6. Cambridgeshire (booked)

early Dec onwards: Berlin (much availability)

-------------------------------------------------------------------------------------------




Greetings. I'm a tree sprite who emerged from Great Britain and now darts around (mostly Northern) Europe providing the very important service of posing for artworks. I've quite some experience under my belt now, and my portfolio images here are henceforth ordered by year for your convenience. My style is eclectic and open-ended, so rather than try to sum it up in words I would just encourage you to have a quick skim through my pics. However, one or two statements can be made with certainty: Rebecca is not thrilled by lingerie, long silk gloves, or lying on grand pianos; she is easily thrilled by the challenge of depicting concepts, permission to jump into lakes, and clashing patterns.

-------------------------------------------------------------------------------------------

genre:

~ Most of my work is in photographic modelling (digital and analogue), but I'm also available as a traditional artist's model: life classes, paintings, sketches, sculptures and the like.

~ Moving images: I've done a handful of abstract/conceptual short videos. You'll find some on Vimeo. I'm willing to branch out and push my boundaries in this genre. N.B. behind all the (so far) silent imagery, there lurks a perfectly usable voice, mid-alto in pitch with a fine-grained timbre and BBC English Wink.

~ Not all of my modelling is for aesthetic purposes! You might be surprised at the wide range of (very nerdy) scientific uses for a nude model. :-)

UrbanFox, photographer wrote:
An unusual and very sophisticated model, highly recommended.
Simon Richardson, photographer wrote:
Extraordinarily creative and original, fearless and helpful - a dream to cooperate with. And check those eyes.
-------------------------------------------------------------------------------------------

skills:

~ I'm very sure footed and love to clamber.

~ water is my element and brings out the best in me - be it in a river, the sea, a bathtub or a cup.

~ I'm not afraid to play ugly or scary characters.

~ they have called me...versatile. They have called me...'hot and cool'.
I can be hard, soft, distant, present, dynamic, still, haughty, fun, neutral, expressive, engaging, introspective, Eastern, Western, sincere, ironic, classic, modern, boyish, girly, childish, womanly, hatched, unhatched, hinged, unhinged, and sometimes you even get the choice between angelic and monstrous.

-------------------------------------------------------------------------------------------




a note or two about my physical properties:

~ my mysteriously international looks can be put to a wide range of uses (can you guess my origins?)

~ my head hair is currently wavy ; I have pubic hair that comes and goes, and armpit hair that makes seasonal appearances. If you want something specific please consult me well in advance.

~ my physique has ranged from spindly to somewhat padded: it's currently at a happy medium ; prominent ribs are a permanent feature, body-fat notwithstanding.

~ I have notably googly eyes which can look at the camera from many different directions due to being largely outside my face.

~ both my face and my rear when viewed in profile are possessed of a satisfying if petite nubian grandeur, if I may say so myself (sadly the same can't be said for my arms, which frankly make me look like Gollum on a diet).

~ when I retreat into my cave I revert back into a gorilla and spend 80% of my free time engaged in painstaking hair-removal rituals. As a result I can never expect to have flawless skin, having regularly ravaged every fiendish follicle. On top of that, I'm very prone to insect bites, bruises, sun rash and all manner of spectacular surface irritations when modelling in the great outdoors. But don't worry - wherever possible, working around my imperfections is my job, not the photographer's.

~ to end on a neutral note, I'm proud to present one feature that has never drawn positive or negative appraisal: my entirely nondescript nose. It really holds the rest of my face together.

eroticalia, photographer wrote:
For me, she is an uncut diamond. She has a somewhat raw, almost Gallic quality (that I love), something distinctively European: a particular mood, that if you can capture, will bring to your images a very special and individual quality.
-------------------------------------------------------------------------------------------

'levels':

~ anatomical explicitness: I don't shoot nudes. Only joking. I don't hide any of the outside of my body, and will adopt 'open leg' poses as and when I see fit. (Besides, one tends to get more than one bargained for when it comes to my so-called 'pudenda' because I've got, as I like to say, a fanny like a baboon on heat.)

~ sexual explicitness: discuss with me.

~ 'messy' shoots: I do love mud, clay, paint and sand. I don't want to cover myself in foodstuffs.

~ notable inabilities: please note that I can't open my eyes under water, dive, stand en pointe, cartwheel, quickly distinguish left from right, wink, whistle, yell, look angry, or look good in a swimming cap.

-------------------------------------------------------------------------------------------

Booking me:


- If possible, please send me information about the date, location and theme of the shoot and links to your work.

- I really appreciate it when photographers send me informative (but concise), polite and logical communications, well in advance of the proposed shoot date.

- You need to be able to provide references if I'm working with you for the first time.

- I will say no to TF work 99% of the time, but you can still propose. 
Things that will tempt me to TF: costumes, designers, hair stylists, high-end photomanipulation, publication.
- Travel: if you'd like me to travel a long way to shoot with you, then rather than just saying 'if you're ever heading my way...' it would be productive to go ahead and book me for a particular date so that I can plan a trip around it. Every tour has to start with a booking.
- compensation: message me for rates. Travel and accommodation need to be covered.

Alexander Kietz, photographer wrote:
I can highly recommend you to every ambitious photographer who is looking for an expressive, uncomplicated and very professional and reliable model!


-------------------------------------------------------------------------------------------


And lastly...
In this line of work I consider a model to be a type of artist, if I may shay sho myshelf. I'm deeply motivated by imagination and creativity, but also very technical in my approach. Through my career I get to learn so much from interesting people in different walks of life; every modelling experience I have contributes to making me a better and more understanding appreciator of art and its reasons. Nietzsche said that art is the proper task of life - I think I would agree if I knew the meaning of 'proper'. 


In my role as a model I am particularly concerned (so far) with matters of - among other things - genre, motifs, allusions, conventions, myth, tropes, truth, accuracy, fiction, semiotics, surrealism, absurdity, authenticity, illusion, emotion, logic, intelligibility, mystery, mood, manner, morphology, modality, and voice.

If you work with me you'll find that I'm serious, silly, and open-minded. If you have a vision that you think could involve me then - if I can - I would love to try and make it work.

canescence, photographer wrote:
You seem to get a depth of character and an intensity of emotion with Rebecca that is peculiar to her and it gives images of her something very special.
-------------------------------------------------------------------------------------------

P.S. regarding friend requests: I would prefer to have a friends list consisting almost entirely of people who intend to work with me in some way, so an accompanying message would be appreciated. Otherwise I will probably not accept the friend request. Thanks.

-------------------------------------------------------------------------------------------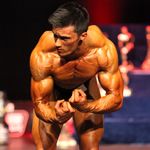 P.P.S. Dear UK photographers, grieve not over my absence for I leave with you two new ambassadors of the Tun dynasty, the exquisitely elegant singer/model Elena Tun, and the astoundingly athletic bodybuilder/model Gabriel Tun, highly recommended and endorsed by me as a photographer.

-------------------------------------------------------------------------------------------

P.P.P.S. If you're curious...and even if you're not, I'm going to tell you this anyway: the strange captions on my pictures here...they're computer-generated.

-------------------------------------------------------------------------------------------
I got rid of my very long vertical list of names and created a
list
instead. You can use it to find all the people (on ModelMayhem) whom I've worked with (photographers, MUAs, other models etc).
Below are some references:
Brad Allen, photographer wrote:
Still hands down the most beautiful, graceful girl I have ever seen...
Mike Huit, photographer wrote:
Rebecca has an artistry that is both a natural gift and with heightened creativity. She infuses her instinctive and consummate delivery with great beauty.
John Duder, photographer wrote:
She's a one-off.
Intelligent. Creative... Uncommon looks. Poses creatively, athletically, boldly.
Keith Crystal, photographer wrote:
Rebecca is simply the best art nude model that I have ever worked with. Intelligent, versatile, beautiful, a real pleasure to shoot - and those eyes!!
Maxoperandi, photographer wrote:
Beautiful beyond belief, a true professional model of the highest order....can't recommend her enough!
If you are a serious photographer then Rebecca delivers on all counts. I have worked with this stunning woman for many years now and her creative spirit show no bounds.
imagesse, photographer wrote:
The correspondence which lead to my extended shoot with Rebecca included references to Wittgenstein – a first in all my communications with models! Seriously, something that evidenced the powerful intelligence which underlies Rebecca's work as a model. That means you get someone who really thinks about the creative process and outcome of art photography.
SensualImages, photographer wrote:
I've worked with Rebecca many times over a period of several years - she is such a creative partner so it's always easy to get great images. Also a lovely person and a good friend. Highly recommended as always!
eroticalia, photographer wrote:
I recently shot with Rebecca and not only is she wonderfully photogenic, but I found her to be willing and open to new ideas, perceptive and intelligent in offering hers, and ultimately, a very charming and stylish young woman.
John Beard, photographer wrote:
It was such a pleasure to meet and work with Becky. She is a wonderful, soft and warm person, at one with her body with no inhibitions; no one should ever take her as a person for granted...
ShadowShow, photographer wrote:
Where to start... Rebecca is a somewhat wonderful model whom I can't praise highly enough. She's a one woman eclectic mix of talent; she can switch between moods and expressions at the drop of the proverbial hat - the one moment demure, the next sensual and the very next playful. It's not just her indubitable modelling skills but her acting ability as well...she conveys emotion in a multitude of ways and brings passion and soul to your images.
What else can one say... Rebecca is full of ideas, totally comfortable taking direction or just going with a basic idea and seeing where it takes her. I look forward to working with her again.
Terry Johnson, photographer wrote:
Rebecca is one of the best I've worked with. Enthusiastic, friendly and creative. She connects naturally with the camera, and posseses a wide palette of manner and expression. And she's uniquely beautiful.
Clive, photographer, Kaz Studio wrote:
Totally comfortable with her beautiful body and her face and eyes are beyond compare. Rebecca has the wonderful combination of perfect figure, exotic looks, fitness and intelligence. She knows how to pose art nudes and is a brilliant model for all levels of photographer. Highly recommended.
Clive.
Michael James, photographer wrote:
A thoroughly professional model who can pose suitably for any variety of different genres: you name it - she can do it and with great panache too. A very versatile look - sweet and innocent, edgy and hot - all in one very neat package. Has dimples too!! Highly recommended.
Christopher Kingsford-Curram, photographer wrote:
Rebecca has a unique presence which leaps out in her pictures, a lively intellect, ideas & inspirations in abundance, and the determination to make great pictures. Couple that with a friendly and professional manner, and it's hard to recommend her too highly.
Kirkschwarz, photographer wrote:
Astounding beauty, boundless mind, creative soul, occasional ruiner of childhood dreams, harsh judge of swans and possible bohemian. An entirely necessary experience in the world of photography.
Malcom Mellon, photographer and bodypainter wrote:
A great nude model has the ability to pose autonomously with an understanding of form and light and balance and emotion, and to also be able to take direction, follow new themes, and respond to her environment. Rebecca is a rare creature who achieves to perfection the balance between being posing and being posed, and is never on autopilot.
She's a really great model to work with - and she has a beautiful smile, sensuous lips and an inherently creative soul.
Carl Williams, photographer wrote:
Just look at Becky's website and you'll see what she adds to a shoot. She was professional, thoughtful and committed...took my ideas and ran with them. Got all I wanted and much more.