ChasArts Profile:
© All photographs by CHAS KIMBRELL aka ChasArts are protected by copyright law. No image may be used, edited, reproduced, transferred, published or distributed in any form or by any means without prior written consent from CHAS KIMBRELL.
YES!!. . .I WILL SHOOT ZIVITY SETS!. . .INTERESTED? . . . CONTACT ME!
I'M LOOKING FOR MODELS TO SHOOT IN THESE!
I have several pairs custom cut by me (like these). . .OR you can bring your own!. . . Interested? . . .Message me for details!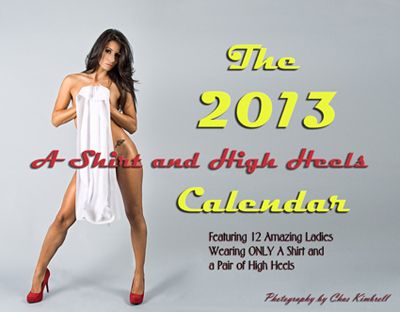 CLICK ON CALENDAR TO ORDER
SHOOTING MORE CALENDARS NOW FOR 2015!!
Do YOU have an idea for a Calendar and need a Photographer to Shoot it?
LET'S TALK!
My name is Chas. I am a photographer in Plainview, NY. I started out in 1974 doing Head Shots & portfolio work for models, actors, dancers, etc. and Rock & Roll concert photography. I left photography for a while but, am back actively shooting again. Although I still shoot film on occasions; I work almost exclusively in digital now. I am also adept at Photoshop and use it for retouch and artistic photo-manipulations. I am equally comfortable shooting on location or in the studio. I shoot mostly in the Metro NY area but, I am not opposed to traveling for the right project. Also, I am originally from North Carolina and visit there a few times a year.
I shoot glamour, fashion, commercial and promotional as well as creative and artistic projects. On this page, I will be posting my work in the area of Glamour, Pinup and Artistic Nude.
You can view my other work on my main page
245121
.
I am looking for models to do creative photography with to our mutual benefit. If you have an interesting idea that you would like to shoot. . . let's talk!
I would like to work more with "Inked" models, especially if there is a major tattoo that we could build a theme around.
I also would like to shoot more alternative models, especially in a Steam Punk motif. I have become very interested in this genre and want to explore it.
I am especially interested in building my Artistic Nude and Glamour work.
PLEASE NOTE:
My Series and Theme Projects are all
TFCD
meaning I will provide the best images from the shoot via email and/or CD. These will be fully retouched images in both Full Resolution (for printing) and resized (for posting on the web). The number of finished images I provide depends on the project, and must be discussed and agreed upon before the shoot. In most cases I post watermarked proofs on a secure website for evaluation or burn them to a CD within 3 days after the shoot.
In no case do I ever give a CD with all the unedited images. I am sure that as a model you only want your best work on display; likewise, as a photographer who is passionate about his work, I only want my best work on display as well. . .'nuff said.
ALSO CHECK OUT MY "SHIRT AND HIGH HEELS" SERIES and SHOOT DETAILS ON MY OTHER PAGE
1421196
FOLLOW ME ON TWITTER
Visits to my page since 10-13-2009