Details
Last Activity:
Apr 25, 2017
Experience:
Very Experienced
Compensation:
Depends on Assignment
Genres:
Acting
Art
Bodypaint
Cosplay
Dance
Editorial
Erotic
Fashion
Fit Modeling
Fitness
Glamour
Hair/Makeup
Lifestyle
Lingerie
Performance Artist
Pinup
Pregnancy
Promotional Modeling
Runway
Spokesperson / Host
Swimwear
See Less
Friends (4745)
Lists (3)
Models I've Shot. . . My Favorite Photos NOT Taken by Me.
51 Photos
My Work on Other Pages
63 Photos
See Less
About Me
© All photographs by CHAS KIMBRELL are protected by copyright law. No image may be used, edited, reproduced, transferred, published or distributed in any form or by any means without prior written consent from CHAS KIMBRELL.
CLICK ON CALENDAR TO ORDER
Featuring: Stephy C, Titania Lyn, Sativa Verte, Melissa Trout and More!
On the Cover: Alida Lang
CLICK ON CALENDAR TO ORDER
Shooting NOW for the 2015 Calendar!!. . .Interested? - Contact Me!
Do YOU have an idea for a Calendar and need a Photographer to Shoot it?
LET'S TALK!
_________________________________________________________________
YES!!. . .I WILL SHOOT ZIVITY SETS!. . .INTERESTED? . . . CONTACT ME!
CHAS KIMBRELL
I am a photographer in Plainview, NY but I'm originally from North Carolina.
I shoot glamour, fashion, commercial and promotional as well as creative and artistic projects.
I like to work "out of the bag" so, I am equally comfortable shooting on location or in a studio.
I started out in 1974 doing head shots & portfolio work for models, actors, dancers, etc. and Rock & Roll concert photography. I left photography for a while but, am back actively shooting again. I work mostly digital now and also use Photoshop for retouch and artistic photo-manipulations.
I am looking for models to do creative photography with to our mutual benefit. If you have an interesting idea that you would like to shoot. . . let's talk!
I like to shoot Series and Theme oriented projects.
Some of the projects I am currently shooting include:
"A Shirt and High Heels"
An ongoing Series - See my Casting Call for details and my portfolio for more images (also see my other page - 1421196)
I am especially looking for the following:
TWINS
. . .Identical preferred but, non-identical is fine too
SISTERS
. . .Again, prefer that there is a strong resemblance
ALL FEMALE GROUPS
. . .Such as, Dance Group, All female band etc. . .
I have also started shooting
"A Mask and High Heels"
and
"Belts and High Heels"
Series.
(See the Casting Calls and images on my ChasArts Page)
872697
"In The Jeans"
a Series of Models wearing my personal Vintage Patch Jeans (see samples in my port).
Various "Fairy" Themes . . . such as the "Christmas Fairy" below or the "Beach Fairy" theme (see my portfolio).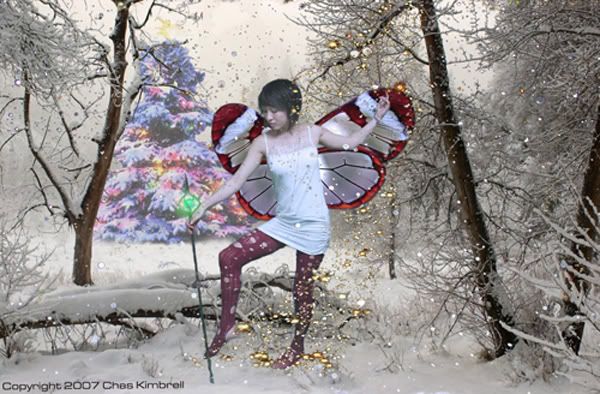 The Christmas Fairy - Model: Kati Johnson
PLEASE NOTE:
My Series and Theme Projects are all
TFCD
meaning I will provide the best images from the shoot via email and/or CD. These will be fully retouched images in both Full Resolution (for printing) and resized (for posting on the web). The number of finished images I provide depends on the project, and must be discussed and agreed upon before the shoot. In most cases I post watermarked proofs on a secure website for evaluation or burn them to a CD within 3 days after the shoot.
In no case do I ever give a CD with all the unedited images
. I am sure that as a model you only want your best work on display; likewise, as a photographer who is passionate about his work, I only want my best work on display as well. . .'nuff said.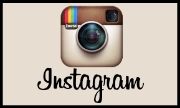 @chasbrell
Visits to my page since 10-11-09
Verified Credits
Worked with Chas Kimbrell? Share your experience and become verified!
Add Credits
Credit Notes
Models:
Numbers in ( ) indicates number of shoots if more than once. . .
Amy Lisbet #2405544 (2)
KimberLeigh 657883 (2)
Model Sarah #9510
Rebecca Lawrence #155507
Victoria Bedell #1286614 (2)
Nettie R Harris #793764
Melissa Trout #752466
Michelle Kovar #2847829
Titania #504819
Sativa Verte #43558
Delilah Kent #2815252 (4)
Nicole Quadrone 1484707
Stephanie Pearle #1902089 (2)
Stephy C #645515
Evgeniya Radilova #501957 (2)
Dvashika #1349117 (3)
Katheryn M #245933
Laura Volpacchio #645464
Aimiende #232353
Samantha Hope Woerner #748666
Jamie Rachel Moore #1939919
Mickey Maurer #2144580
MKayy #2107349 (9)
Laisha #862522 (2)
Minka Ashley #57207 (2)
Justine_Danielle #8066 (2)
Alida Lang #1428891
Henny Jimenez #1552873
Tiktok #237711
ErikaMODELSands #19295 (2)
Erin Denise #551524 (3)
Charlotte Maria #18222
Leila-Rose #232666
Qhloe #378241
Shana Michele #747006
Christal Rose #138891
Lisa Marie 1977 #324641
Miss Gidget #707650
Alane Deviare #596635
Wonder K #570287 (3)
M Beth #776855 (2)
Surey #795870 (2)
a june #1030492
Jessica AO #1727569
Miss Authentic the Doll #1269603
That Girl Pretty In Ink #1686279
Juliet_ta #847115 (2)
Amy Kate #893017
Miss Alane Deviare #1252384
Freshie Juice #1444257
Asha T #804243
Desiree Preston #871164
la_isis_bonita #820639
Libby Renee #795183
PhotogenicElement #1130084
MissT #80371
Tana Schwarz #49378
Adya #576349
Eva Pal #310563
KPModel38 #1022122
Tanna NYC #690940
Paulina Lambaskis #1389140 (3)
Lana FIREBIRD #752296
Sha-Lynne #1408998
Models on MM but, Not as models
Amelia Merker (3) (Her Photography page #680417)
Models Not on Mayhem:
Jaymie Blume - Shirt and High Heels
Gisella Heart - Shirt and High Heels
Samantha Rae - Shirt and High Heels
Summer Potter
Margaret W
Jolynn Carpenter
Jackie Fundus - Shirt and High Heels
GV Maldonado
Kathy C - Shirt and High Heels
Kiersten Lynne (2) Shirt and High Heels
pretty in e (3) Shirt and High Heels
Nicole Chinita - Shirt and High Heels
Shari Saint - Shirt and High Heels
Genna Semansky (6) - Shirt and High Heels
Pamela Gotlin
Cheryl Heath (2)
Jain Bunkin
Kristen Campanelli - Shirt and High Heels
Shirley Cruz (2)
Iasia Stewart
Lila Benaissa
Kati Johnson (2)
Sambuca
Also:
Thanks to
Poochini
- Special Appearances, public relations and comedic relief.*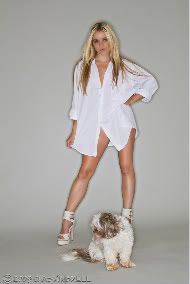 Miss Gidget with the ever popular POOCHINI!
click on image to see larger
*Note: Now that the shoots have moved to "Shower Curtain Studios", Poochini no longer does "walk-ons" at the shoots but, is available for paid work and very select TFCD.
(wink-wink)
MUAs
MIMI MAKEUP #853367
Cat Escalera #1661159
Kimberly Bordeaux #743858
Faces by Anlizette (not on Mayhem)
Designers
Mikaela (Kael) Shepard - MStyles