Details
Last Activity:
Dec 10, 2017
Experience:
Very Experienced
Compensation:
Depends on Assignment
Genres:
Acting
Art
Dance
Editorial
Fitness
Glamour
Lifestyle
Performance Artist
Promotional Modeling
Sports
Stunt
Swimwear
See Less
Friends (9)
About Me
I'LL BE DRIVING FROM CONNECTICUT TO SOUTH FLORIDA IN SEPTEMBER AND DOING CEMETERY SHOOTS ALONG THE WAY, CONTACT ME IF YOU'RE INTERESTED.
At 71, I've been exploring photography since I was a teenager, my commercial work is related to professional ballet. I shoot print, portrait and editorial. Well known internationally, most of my work has been in performance arts and conceptual portraits. I am the staff photographer for American Ballet Theatre as well as do independent work for such diverse companies as the Radio City Rockettes and Payless shoes. I am available for commercial work and stage performances. Typically booked well in advanced but have open days between jobs. My images regularly appear in the New York Times, Wall Street Journal, Washington Post, LA Times and numerous dance and lifestyle related magazines both here and abroad. If you google "Gene Schiavone Photos" hundreds of my published shots will come up. I split my time between Westport, CT and my studio in Naples, FL.
MODEL PORTFOLIO DEVELOPMENT
I work with models, in my Naples, FL studio, to create images that will enhance their portfolios applying the same dramatic photographic techniques I use with ballet dancers.
I do not charge for the session, you only pay for finished images you'd like to purchase.
FACEBOOK 300,000+ THANK YOU
https://www.facebook.com/geneschiavonephotography/
DANCER PHOTO SHOOT VIDEO
https://www.youtube.com/watch?v=w1E-Pf2mdmc
PHOTO VIDEOS
https://www.youtube.com/watch?v=r9qGDjRR-P4
https://www.youtube.com/watch?v=3Ql00iXVUQE
INSTAGRAM @schiavonegene
1000+ photos on Pinterest by followers
https://www.pinterest.com/pinhjt/gene-schiavone/
"THE ARTISTRY OF GRIEF" is a personal project for publication. I am drawn to cemeteries with their quiet beauty, architecture, statuary and old mausoleums. They are peaceful places that evoke sadness, melancholy and a need to understand our past. I want to make soft, sensitive, respectful images that I hope will be emotionally revealing and poetic. If you'd like to participate, please send me a note. Age is not an issue as it brings more life experiences to the image.
HUFFINGTON POST ARTICLE ON MY CEMETERY SERIES
http://www.huffingtonpost.com/andrew-blackmore-Dobbyn/gene-schiavone-ballet-photography_b_3664270.html
Dear Gene,
Thanks so much for our shoot! I have been a huge fan of this project for a long time and so glad that I was finally able to take part. I love the photos and was really excited to stretch my imagination in this way under your direction. Certainly excited to hopefully work with you again some day!
http://www.modelmayhem.com/Ana_Ivanova
"Gene is a true gentleman that takes incredible photos!! I felt safe, comfortable, and confident while working with him and I'd love to work with him again & again! He brought many vintage outfits and props which always makes for a good shoot. The compensation and quality of the photos was well worth the drive to work with him! I'd recommend this photographer to anyone! It was a true pleasure! "
http://www.modelmayhem.com/brooklyn_siro
"Gene is a top notch professional photographer and a complete gentleman. His talent was so amazing from viewing his port and seeing his verified credits that I relaxed my rule of vetting photographers. I did not regret that decision as the shoot was a fantastic experience. Gene encourages creativity on a shoot, so it turns out to be a wonderful collaboration. He is very encouraging and has an amazing artistic eye that renders beauty in every shot. I was blown away - not only by the quality of the stunning images he captured, but the fact that he returned images to me WITHIN HOURS of the shoot! That NEVER happens! Gene is one of the good guys on MM … a true professional with pristine talent. I would not hesitate to shoot with him again in the future." Misty
"Gene was wonderful to shoot with. He was professional and knew exactly what he wanted to achieve. I truly enjoyed working with him. He truly loves what he does and treats you with the upmost respect. Not to mention he brought a cooler with water, snacks, and shared his bug spray. I also enjoyed chatting with him. He had some great stories. I cant wait to work with him again!"
http://www.modelmayhem.com/darrylsposato
I'm relaxed, easy going and patient, I'll bring out your best look.
Most of the models I've worked with have left tags which are my references.
Models I have worked with recently.
Julie Justine 2537251
Vicky L 49386
Glass Olive 1911815
Melanie 2220684
Nicole Benoit 1763621
Viktoria 1989 2454407
Danielle Bessette 2970581
Emmy Kat 1110540
Sara B 3127230
Sequia 2690467
Carol Swirl 1079845
Anna Catherine 372644
Lola Bisette 2476771
Miranda 3110704
Harvey P Holligan 48391
MG 716797
Alyson Allegra 257146
Kimberly Jay 730460
Niko Bevan 1744648
Rachel 401 2869133
Kat Contort 2590107
Cassandra Elie 3198736
Aguillen 2219736
Luz de Luna 831009
Jessie Mae 2744166
Rox Zanne 1650551
Summers Rose 2296681
Georgie Smith 3382416
Jamie Bauer 3543263
Victoria Norwood 3427839
Mikaela Beresnyak 3506802
Georgie Smith 3382416
Christy 3706861
Southern Lilly 3685442
Josie Neves 3793195
Misty Saphire 3434794
Ema A 3100515
Nansea Star 2359451
Carmie Nicole 3564900
Hannah H 2765718
Monika Lamud 3721837
Kara Mullins 863736
Luke Skinner 3108644
Chelle BM 1601720
Ana Ivonova 2169531
ASmallWoman 3759760
Miss Whitney-leah 2894570
Abby 1720588
Brooke Lemaire 3954071
Darryl Sposato 14529
Gene Schiavone wrote:
Photographers Statement:
"We all have creativity within our souls. It may lay dormant and invisible to our consciousness but there is an awareness of its existence. It may require a lifetime of work to expose it to the light of day but when it eventually surfaces it becomes an unstoppable force that needs to be harnessed and directed. Our task in life is to use this gift not only to satisfy our current need for personal fulfillment but leave behind some small evidence of our own existence."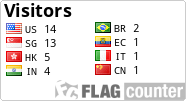 I only friend models I've worked with.
Verified Credits (32)
Worked with Gene Schiavone? Share your experience and become verified!
Add Credits
See Less
See All Verified Credits (32)