Details
Last Activity:
Nov 21, 2017
Experience:
Very Experienced
Compensation:
Depends on Assignment
Genres:
Art
Bodypaint
Cosplay
Dance
Editorial
Fit Modeling
Fitness
Glamour
Lifestyle
Lingerie
Parts Modeling
Pinup
Pregnancy
Sports
Swimwear
Underwater
See Less
Friends (5263)
Lists (18)
Beautiful Looks
17 Photos
DANCE!!! Love It!
8 Photos
Fantastic Models to work with!
25 Photos
Fantastic MUAs to work with!
1 Photos
Future Work Ideas
13 Photos
Great Concept!!!
6 Photos
Great Shots!!!
261 Photos
If you ever get to the Washington, DC area, would love to work with you
43 Photos
I Love That Outfit!!!
11 Photos
I Love That Shot!!!
250 Photos
Mighty Guru of Special Fx
1 Photos
Models I would love to work with
258 Photos
Models that I hope check their ports as I want to work with them!
12 Photos
SPECTACULAR Images
13 Photos
Stunning Images!
25 Photos
Stunningly Fit Model!!!
3 Photos
Who is that Model?? Would love to work with them!
17 Photos
See Less
About Me
[Updated August 8, 2017]
OK, I am slowly coming back up after my hiatus. Slow but sure.
Also, please check out my work on Instagram: @gwlfps
and also my FaceBook Page:
My old policies remain unchanged such as I pay you the model an hourly wage and a transportation fee for getting to and from a shoot. Work will be used for posters, calendars, stock images, portfolio updates, etc.
[Updated February 20, 2017]
Effective immediately, due to medical issues, I will be on hiatus for an unknown amount of time.
I will be BACK!!!
GWLFPS = Gary W. Lee Freelance Photography Studio
Thank you for taking the time to look through my portfolio.
LEGAL NOTICE: ALL IMAGES IN THIS PROFILE ARE COPYRIGHTED BY G. W. Lee/GARY W. LEE/GWLFPS. IF YOU HAVE NOT RECEIVED WRITTEN CONSENT FROM GARY W. LEE, YOU ARE NOT ALLOWED TO POST/COPY/PASTE/TAKE/SHARE ANY PHOTOS IN THIS PROFILE ON OR IN ANY ONLINE SITE OR PHYSICAL PRODUCTION. IT IS ILLEGAL TO COPY AND/OR POST IMAGES OF ANY MODEL IN THIS PROFILE WITHOUT EXPRESS PERMISSION.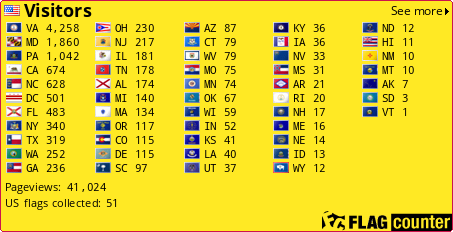 Verified Credits (24)
Worked with GWLFPS? Share your experience and become verified!
Add Credits
See Less
See All Verified Credits (24)
Credit Notes
Awesome and beautiful models I've had the honor and pleasure to work with:
************************** 2013 Models **************************
Dee (not a MM Model)
MM#2486620* ModelPinkTiger
http://www.modelmayhem.com/2486620
MM#3179602* Katrina
http://www.modelmayhem.com/3179602
MM#2856769* Cassandra CC
http://www.modelmayhem.com/2856769
MM#2537866* BrandiS
http://www.modelmayhem.com/2537866
************************** 2014 Models **************************
MM#801337* RikkiR
http://www.modelmayhem.com/801337
MM#2856769* Cassandra CC
http://www.modelmayhem.com/2856769
Dee* (not a MM Model)
MM#1563503* Esmeralda Estrada
http://www.modelmayhem.com/1563503
MM#3179602* Katrina
http://www.modelmayhem.com/3179602
MM#2833289 Rebel Belle
http://www.modelmayhem.com/2833289
MM#2779609 Rebecca Amelia
http://www.modelmayhem.com/2779609
MM#1830278 Margo
http://www.modelmayhem.com/1830278
MM#122485 NC17
http://www.modelmayhem.com/122485
MM#2454407 viktory
http://www.modelmayhem.com/2454407
Thalia* (not a MM Model)
MM#2467345* Rita Rollins
http://www.modelmayhem.com/2467345
MM#3318760* Hazel-Eyed Doll
http://www.modelmayhem.com/3318760
MM#3374466* Vikalicious3
http://www.modelmayhem.com/3374466
MM#3312806* Dee Eversole
http://www.modelmayhem.com/3312806
MM#3425138* Krisi Stacy
http://www.modelmayhem.com/3425138
MM#3453149* Euryleia
http://www.modelmayhem.com/3453149
MM#3465647* Lil_Miss_Red
http://www.modelmayhem.com/3465647
MM#3522582 Erica
http://www.modelmayhem.com/3522582
MM#3209476 Rachel Hayashi
http://www.modelmayhem.com/3209476
Tammy Lynette* (not a MM Model)
MM#3475882* Queen_B
http://www.modelmayhem.com/3475882
MM#1942906* AshleyAnn85
http://www.modelmayhem.com/1942906
MM#3487954 Brittany Ketcham
http://www.modelmayhem.com/3487954
MM#785014* Sharon Andersen
http://www.modelmayhem.com/785014
MM#541152* Mandie Candies
http://www.modelmayhem.com/541152
MM#3353912* KierstenE
http://www.modelmayhem.com/3353912
MM#3082944* Em Kristen
http://www.modelmayhem.com/3082944
MM#3055022 dwilson20948
http://www.modelmayhem.com/3055022
MM#3511861 smora19
http://www.modelmayhem.com/3511861
************************** 2015 Models **************************
MM#3179602* Katrina
http://www.modelmayhem.com/3179602
MM#3318760* Hazel-Eyed Doll
http://www.modelmayhem.com/3318760
MM#3351128* Danielle Marie McAndrew
http://www.modelmayhem.com/3351128
MM#3567036 Twilight Powder
http://www.modelmayhem.com/3567036
MM#541152* Mandie Candies
http://www.modelmayhem.com/541152
Sonia (not a MM Model)
MM#1942906*AshleyAnn85
http://www.modelmayhem.com/1942906
MM#161418 Percolate
http://www.modelmayhem.com/161418
MM#3337522 PandaMoniM
http://www.modelmayhem.com/3337522
MM#3613995 sylvialaurenc
http://www.modelmayhem.com/3613995
MM#3649415 BrittneyMeansClass
http://www.modelmayhem.com/3649415
MM#3702315 DawnDewberry
http://www.modelmayhem.com/3702315
MM#3669821 Tammy Faye
http://www.modelmayhem.com/3669821
MM#3451036 briannec
http://www.modelmayhem.com/3451036
MM#2856769* Cassandra CC
http://www.modelmayhem.com/2856769
MM#3475882* Queen_B
http://www.modelmayhem.com/3475882
Moni* (not a MM Model)
MM#2467345* Rita Rollins
http://www.modelmayhem.com/2467345
MM#1893059* Charlotte Dellacqua
http://www.modelmayhem.com/1893059
Vicki* (not a MM Model)
************************** 2016 Models **************************
MM#3179602* Katrina
http://www.modelmayhem.com/3179602
MM#3475882* Queen_B
http://www.modelmayhem.com/3475882
MM#1942906* AshleyAnn85
http://www.modelmayhem.com/1942906
MM#2856769* Cassandra CC
http://www.modelmayhem.com/2856769
MM#3720009* L_A_M
http://www.modelmayhem.com/3720009
MM#3894399* Captured_Dynamism
http://www.modelmayhem.com/3894399
MM#3627851* Angellica Wildflower
http://www.modelmayhem.com/3627851
MM#2838134* Angie_Martinez
http://www.modelmayhem.com/2838134
Vicki* (not a MM Model)
MM#3732889* Sara Wilson
http://www.modelmayhem.com/3732889
MM#2920805 Riann Nova
http://www.modelmayhem.com/RiannNova202
MM#3335463 Iqonic
http://www.modelmayhem.com/iqranaseer
MM#2782209 Neka Marie
http://www.modelmayhem.com/NekaMarie
MM#1822157 Claudia Jaldin
http://www.modelmayhem.com/ClaudiaJaldin
MM#3318760* Hazel-Eyed Doll
http://www.modelmayhem.com/3318760
MM#4136279* Blue-Eyed-Beauty
http://www.modelmayhem.com/4136279
MM#3994296 JessacreXMassacre
http://www.modelmayhem.com/3994296
MM#4029314 amg10891
http://www.modelmayhem.com/4029314
************************** 2017 Models **************************
MM#3179602* Katrina
http://www.modelmayhem.com/3179602
MM#3475882* Queen_B
http://www.modelmayhem.com/3475882
MM#3318760* Hazel-Eyed Doll
http://www.modelmayhem.com/3318760
MM#3845805* Adlee Ray
http://www.modelmayhem.com/3845805
MM#4025907 Manya333
http://www.modelmayhem.com/4025907
MM#4136279* Blue-Eyed-Beauty
http://www.modelmayhem.com/4136279
MM#2856769* Cassandra CC
http://www.modelmayhem.com/2856769
MM#1845189 Briella Jaden
http://www.modelmayhem.com/AshleyBrooke4208
MM#541152* Mandie Candies
http://www.modelmayhem.com/541152
****************************
****************************
Great Makeup Artists I have had the pleasure to work with:
MM#2724572* Wolfsbane_Studios
http://www.modelmayhem.com/2724572
MM#3033390* Kia Rayford
http://www.modelmayhem.com/3033390
****************************
****************************
Other photographers I have had the pleasure to collaborate with:
MM#2582643 Jim Reid
http://www.modelmayhem.com/2582643
(*)-worked with more than one time