Details
Last Activity:
Dec 20, 2016
Experience:
Very Experienced
Compensation:
Depends on Assignment
See Less
Friends (10633)
Lists (24)
Age Does Not Limit Beauty, It Defines It...
31 Photos
Awesome Models I Want To Work With
104 Photos
BNB Photography's List of AWESOME INK!
43 Photos
BNB Photography's List of Better Than Killer Images
51 Photos
BNB Photography's list of killer photos
148 Photos
Finely Sculpted Figures - a.k.a. Beautiful Bodies
29 Photos
Flawless Beauty...
106 Photos
Flawless Beauty + The Perfect Figure = Wow!
61 Photos
Haunting Eyes (This is a good thing)
62 Photos
Makeup Artistry I Love
16 Photos
Models for Edgy Fashion Shoots
30 Photos
Models for Fitness Shoots
5 Photos
My Work around the site
46 Photos
Outstanding Clothing Designs
29 Photos
Sensational Figures and Fabulous Legs
117 Photos
The Most Sensual Part of a Woman's Figure...Perfect Examples
31 Photos
Took My Breath Away and Left Me Speechless
94 Photos
True Art - The Way It Should Be Done
6 Photos
You Look Drop Dead Gorgeous
134 Photos
See Less
About Me
Hello and Welcome to my Portfolio...


"Age does not limit Beauty, it defines it..." ~Unknown
"Give me a lever long enough and a fulcrum on which to place it, and I shall move the world." ~Archimedes
"It's that I don't like white paper backgrounds. A woman does not live in front of white paper. She lives on the street, in a motor car, in a hotel room." ~Helmut Newton
Some things to know:
1. I do not offer paid shoots, unless I am hired by a client (designer, shop owner, etc.) to photograph their products using Models. I don't hire Models just for the sake of shooting.
2. At least one phone conversation between myself and the Model(s) needs to take place no less than two weeks before the shoot. This is to confirm the date, time and place of the shoot. As well as what we will be shooting, wardrobe, MUA, Hair, etc. If the shoot is on location, then the logistics need to be discussed.
3. I will ask you to sign a simple Model release after the shoot. I will also need a copy of a valid photo I.D.
4. If you are traveling and need a place to stay for a night or two, I can offer you accommodations. I do have a spare bedroom. References can be provided upon request.
~Brian Burk
**I am only doing a limited amount of TFP shoots right now. I will accept paid work (my rates are very reasonable), or work for publication with "guaranteed" tear sheets only. (Exception: As a member of theList, I will also take a TFP shoot once a month to help a new Model who is serious about building their portfolio and shows potential. Please click on the logo above for more information)**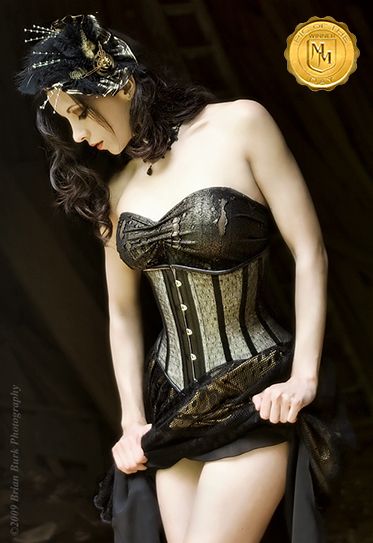 Picture of the Day - Original Edition Winner June 9, 2009
Picture of the Day - Original Edition Winner July 1, 2009
My single most inspirational moment was when I set foot in Yosemite National Park, and saw with my own eyes what Ansel Adams captured so beautifully and so perfectly with his camera. His photographs evoked emotions very much like those emotions evoked by the sight of El Capitan.
I am a creative Photographer always looking for new and unusual ideas. If there are any models that feel they can add to my body of work, please feel free to contact me.
Friends Requests: I accept all, no Tag or Image Comment required, but they are always welcomed and appreciated. But, if you wish to work with me, please send me a message on here or you can email me at
[email protected]
Cool! I shot with Wandering Bohemian! LOL! But where is all that great Artistry? That's me on the right with JC (Stark-Arts #373226) at Obscura 2009 Philadelphia. Thanks Ivy!! xo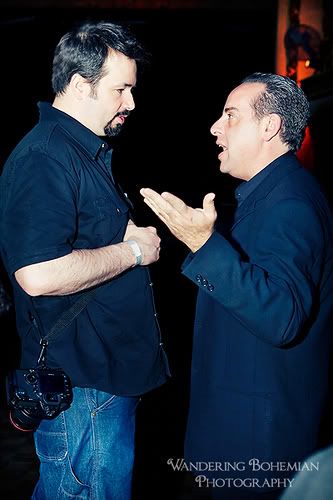 In case anyone is wondering, this is me at Wicked Faire. Thanks Jerry!
Verified Credits (0)
Worked with BNB Photography? Share your experience and become verified!
Add Credits
Credit Notes
MM Models I Have Worked With:
Dora Miller #1563734
Sunshiney #1558019
Dee Stacy #200896
Juliette Primak #1784686
Deanna Marie #748891
Maria Bella #189639
Nicole Moser #508536 (x3)
T.C. #12254
Yan Yee #760407
Chanel #429646 (x2)
BamBijou #1568529
Camille Neko #1040813
Kendra James #23585
Felicia Fatale #1146597
Betty Jaded #97482
Miss Mischief #663923 (x3)
Eastwick #8564
Lydia #477955 (x3)
Sienna Aldridge #171128 (x2)
Liama #723238
LiiLii #642079
B Debauchery #623704
Tara DiMattio #781173
Maura Housley ##367701
Tatiana Mango #39991
Ghost Bear #1257850
Roxy Vandiver #1134974
Galetea #494563 (x many)
Mel S #267404/Lady Dark Dragon #1181985
Sarah Hunter #124480 (x3)
Rachel Dashae #98824 (x2)
Built 4 Sin #814193
Red Rhapsody #375616
Tricia Pain #743808
Kerri Taylor #982 (x4)
Kat Livingston #724594
Jayne Riot #251673
Jade Vixen #32777
Latex Ladybug #631242
Nori Zay #716145
Deanna Danger #771940
HippieChick #329080
Rhiannon Synthicide #631565
Velocity Girl #800145
Bell #881316
Divinorae Elleven #1030917
Esmeray #344395
Gin Molinaro #692450
Jaye Lynn #697867
Demi #336326 (x2)
Jessica Ricany #870038
Ashley Arico - #880183
Mosh #219654
Dessa Fell #529346
Vera Helen #776772/473909
Ashley Liz #722144
JamieLee #9351 (x2)
Dena B #570448
Amanda Yachechak #758480
Angelyy #711228
Joey Stocks #694517
StaciF #2564 (x many)
Nicklz #310679 (x2)
Lauren WK #360189 (x2)
Janine A #440969
Stacey Kristina #41819
Carly #18274 (x2)
Christine Renee #152876
Amanda M #12522
Janna Beth #176547
Sexi_Sheri #184123
JLovea03 #181963
Make-up Artists
makeupbychanel #1540222
Anna DeMeo #379142 (x2)
Designs by LJ #322 (x many)
Alayna Marie #8086 (x many)
Ladyxbird #747152
Project Riot #1182606
Katie McKenna #852845
HeidyP #688211
Ivette G #7474
Face Forward #3717
Staci Styles #620078
Diane Bowman #1519592 (x2)
Camille Neko Hair #1444818
Hair Stylists
Camille Neko Hair #1444818
Designers
Atsuko Kudo #785147
Berit New York #842309 (x2)
Collective Chaos Design #827624 (x2)
DawnaMatrix #150321 (x3)
Exploration B #869347
FierceCouture #518270
Fierce Femme Couture #1449683
House Of Bias #390212
Karen von Oppen #517512 (x many)
Latex Nemesis #588031 (x many)
LatexandLovers (non-MM)
MaggieDelena Latex #1076239
Mercy Bouquet #1394361
Mother of London #429544
Mr. John Ashford #446807
Ooh La Latex #1119898
Redbuttafly (non-MM)
Renee Masoomian #1206343 (x2)
Sisters of the Moon D #1048668 (x2)
SugarKitty #622448
Vengeance Designs #1614085
Victoria Velvet #1178791 (x many)
Publication/Credits
- 2006 Couture Fashion Week, New York City
- 2007 Heavy Hitters Pit Bulls Website
- 2008 This N That Collectibles, NYC
- 2007 Brookdale College Fashion Society Styling Shoot
- 2007 Brookdale College Fashion Society Spring Fashion Show
- 2008 John Ashford Collection
- 2009 Wicked Faire, NJ for Karen Von Oppen
- 2009 KVO Design (Karen von Oppen)
- 2009 Berit New York (
http://www.beritnewyork.com/Runway.html
)
- 2009
http://www.modelnicotine.com
- 2009
http://www.fangocon.com
- 2009 Fangoria Fango Fashion Profile:
http://www.fangoria.com/features/94-fango-lifestyle/3043-fango-fashion-profile-sisters-of-the-moon.html
- 2009
http://www.fixemagazine.com/jayelynn.html
- 2009 LatexandLovers (
http://www.latexandlovers.co.uk
)
- 2009 Brooklyn Indie Market Website (
http://www.brooklynindiemarket.com/wordpress/?p=787
)
- 2009 alt Noir Magazine Fall/Winter '09 Page 32 (
http://magcloud.com/browse/issue/55323
)
- 2010 Massad Magazine (Netherlands) Issue #245
- 2010
http://www.misskendrajames.com
- 2010
http://www.dawnamatrix.com
/
http://www.dawnamatrix.com/2010/02/brian-burk-photo-gallery/
- 2010 Rx Muscle Magazine (Online)
http://rxmuscle.com/rxgirl/rx-girl-articles/2256-a-rose-by-any-other-name-the-story-of-juliette-primak.html
- 2010 London Edge:
http://www.londonedge.com/londonedge_blog/index.php/alternative-fashion-show/fashion-accessories-footwear-clothing-debuts-at-londonedge/
- 2010 Alt Fashion:
http://www.altfashion.co.uk/london-edge-february-2010-preview.html
- 2010 Sexologies Magazine - Spain
- 2010 Palm Peach Today International Magazine Nov 20 2010
- 2010 Palm Peach Today International Magazine Dec 20 2010
- 2013 Mercedes-Benz NY Fashion Week (Spring) for Sukeina