Details
Last Activity:
Nov 17, 2017
Experience:
Very Experienced
Compensation:
Depends on Assignment
See Less
Friends (2735)
About Me
Follow me
http://www.modelmayhem.com/contests/potd18/preview/404515
http://www.modelmayhem.com/contests/potd18/female/preview/51014
http://www.modelmayhem.com/contests/potd18/female/preview/236289
http://www.modelmayhem.com/contests/potd/preview/665234
http://www.modelmayhem.com/contests/potd18/female/preview/258175
- I have a valid passport
- I am Italian and German
- Been working in the industry for over 10yrs doing various work
- Interested in GLAMOUR/ ARTISTIC/ NUDES/ BONDAGE
- Love shooting outdoors regardless of weather conditions
- Great sense of humor and easy to work with
- Prompt and on time!
- Open to various style shoots (Love the strange and unusual)
- Experienced in WOMEN'S WRESTLING AND CAT FIGHTS
- Absolutely loves stockings and heels!
- Huge wardrobe and prop selection (you name it...I probably got it)
- Isn't my first rodeo so if your a douche with a camera don't bother!
- Looking for paid work and publications
- Trade based on assignment only!
- Published many times in several different magazines (If interested, just ask)
- Featured on several websites (Again, don't be afraid to ask)
- Not your "average model" so never under estimate me!
- Not afraid to express myself in any form or fashion
- Very CURVY and proud of it! If your looking for a "waif".... I'm not your model!
- WILLING TO SHOOT WITH NOVICES AS WELL
IT'S PAYBACK TIME !!! HELP SUPPORT THE MILITARY & THEIR FAMILIES WITH CHICAGO'S HOTTEST MODELS - THE MILITARY-POSTER-GIRLS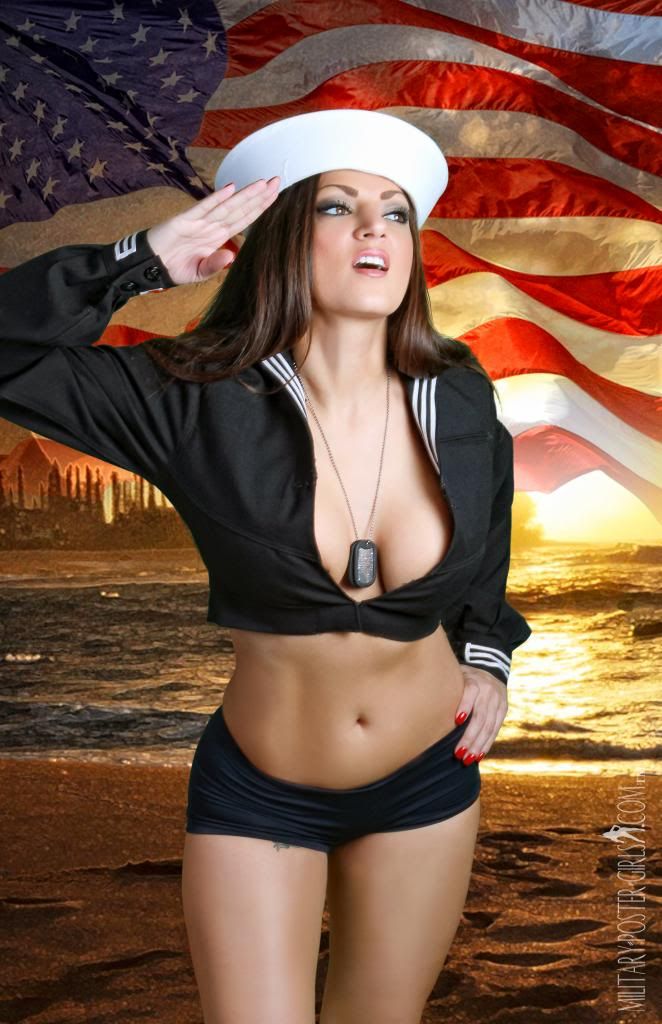 Part of any proceeds from the Military Poster Series will be donated to established Military Support Organizations to help Veterans and support our Troops and their Families. We are proud to say that we have contributed over $5,000 to various organizations that help support our Troops and Veterans.
*Publications
-Chain Reaction online catalog #2137823
-Chulo Magazine
http://www.chulomagazine.com
-DYSON IMAGES
http://www.dysonimages.com/
-FemmeExposure
http://www.femmeXposure.com
-Hustler Taboo Magazine
http://www.hustlerstaboo.com/
-Kaboom Magazine
http://www.kaboommagazine.com/?home&id=6899
CHARLIE MANCINI RANKS #13 out of 100 for KABOOM'S BOMBSHELL HOT 100 LIST!
http://kaboom-magazine.com/2012/12/07/kaboom-bombshell-hot-100-competition-vote-for-your-favorite-kaboom-bombshells/
…
-Kandi Magazine
http://www.kandimag.com/
-Machorhino
http://machorhino.com/?p=20297
-MADEMAN
http://www.mademan.com/chickipedia/charlie-mancini/
-OSK Photography
http://kotosphoto.com/
-RopExpert
http://ropexpert.com/
-PINUP GIRLZ (Shh! Productions) LATEST LINE OF LIVE GIRL COMIC BOOKS:
Bettie Page In Danger! 2009-2012
http://www.shh3d.com/index.php
-Playboy Lingerie
http://playboyintimates.com/
CONTACT INFO:
[email protected]
Verified Credits (12)
Worked with Charlie Mancini? Share your experience and become verified!
Add Credits
"Charlie is a fantastic model who exudes the grace and elegance that only a true professional can bring to an image. I enjoy Charlie's camaraderie on set and her top-notch attitude and personality. Thank you for bringing such beauty and grace to my images Charlie!" Read less
"My favorite spicy Italian girl. A blast to work with and so much fun and very sexy and erotic all rolled into one. Hope to shoot with her again soon." Read less
"Wonderful model, great intuition very nice personality." Read less
"Great to work with; helped to clarify some of my concepts for future shoots." Read less
"Excellent model who grasps ideas quickly and adds ideas as well. Look forward to working with Charlie again." Read less
"Charlie is a fantastic model. You can always count on her to show up and bring her A game. She's definitely one of my favorite models." Read less
"Incredibly beautiful and so talented with a wonderful spirit of adventure! One of the best models I've ever worked with." Read less
"Never Fails to amaze! An absolute Beauty! Can always create such amazing art with, Mancini! Love this girl!" Read less
"One of the most beautiful models I have had the privilege of working with. Besides that - professional and a fantastic personality! " Read less
"Loved working with Charliie, a very easy and personable talent to work with. Looking forward to working with her again! Her energy is amazing and she is soooooo photogenic!" Read less
"Great and very talented model that is a pleasure to work with" Read less
See Less
See All Verified Credits (12)
Credit Notes
PHOTOGRAPHERS AND MODELS IVE WORKED WITH:

815 Photo #1546391
Alan Dyson #794588 (Artist & Painter)
Amateur Bound (site)
AMBER LYNN BACH (ADULT MODEL/PRODUCER)
Archway to Monica (site)
ARTLAND PHOTOS #3192151
Asylum 21 #65132
BELLADONNA (MODEL)
Bindher.com (site)
Black Orchid Pictures #732929
Bondage Glam #196656
Boobipedia (site)
Brazil Envy #2484863 (MODEL)
Bronx Ties #82877
Chain Reaction #2137823 (Clothing Designer)
Chicago Boudoir Photo #46937
Chickipedia (Charlie Mancini)
CJ Master (site)
Claudia Monet' (MODEL/ENTERTAINER/SINGER/DANCER)
Creative Wreck #1915811
Christopher N. #10907
Dahlia Madison (MODEL)
Damien2011 #20002
Deluxe Imagery #664004
Dixie Comet (MODEL/PRODUCER)
DKO Productions
Dream Folios #1398752
dsnorthern #1756804
Elegant Captures #1449479
ERW Photo #617347
EugeneF Photography #
Fem Studios #3180383
Fritz Crane #2748879
Girls with Glasses (site)
GLEN T
Gracie Hagen #2264171 (PHOTOGRAPHER/MODEL)
Great Lakes Photography #166941
Heels and rope (site) Alias=Lydia
Image Quality #625691
Images by Joseph #303925
Indy Boudouir #2297613I
JeansBound (site)
Jim Jurica Photography #1796717 (Glam Models Magazine)
JFR Unlimited #2030415
JJ Plush (MODEL/PRODUCER)
John Colon #1806296
Johnnyboy Photography #1582618
Jonathan Fin #2759221
Juice Master #2352047
KATIE KABOOM!!! (MODEL)
Kissedbylight Studios #3140202
KRO Photography #1904393
Low Down In Motown #123752
LTS Photo and Retouch #1535254
MacWill Studio #2382054 (Artist & Painter)
Maggie May I (MODEL)
Marius Photography #2156598
Mark Hampton Productions #594872
Midnite Image Productions #124732
Military Poster Girls #610100
Missy Rhodes (MODEL)
Mountain Mayhem Catfights #1037141
Mr. BIG Photography #683463
MSM Photography #2222394
Nabher.com (site) Alias=Lydia
Neu Al Images #2119906
New Images Photography #598136
Oscar Lanuza #369591
Outkast Photography #1676711 (Kandi Magazine)
Paris Kennedy (Model)
Peeeeeeter #827659
Photographioso #1977847
Pinup Girlz #1822652 (Shh! Production Magazine)
RAC Photography #802428
RAO Entertainment
Riz K Rodriguez #2484863 (MODEL)
RopExpert #14686
RopExpert.com (site)
RopExpertvideos.com (site)
Roy Hobbs #38141
RSH-Photography #605122
Salis Digital Imagery #43737
Scarlite Marie #1925188 (MODEL)
SNS Photo #648249
SpudRus (token gallery)
Staliano #2878767
Stephanie Fonte' #1736914 (MODEL)
Studio 17 - Glamour #2339410
T-Dog Studios #2193189
The Flaunt Girls (site)
The Hidden Agenda (site)
Trent Nevins #1520551
X-Lab Chicago #642159 (Hustler Taboo)
Yvan Daddario #888522

MUA:
Megan Baker #1681012
Bizarbie Hood
Bonnie Bones (Filthy Gorgous)
JOSH A.K.A "THE BOOGIE MAN" FX MAKEUP