Details
Last Activity:
Nov 17, 2017
Experience:
Very Experienced
Compensation:
Depends on Assignment
See Less
Friends (1112)
Lists (1)
What I'd love to shoot
1180 Photos
See Less
About Me





Please email me to [email protected] instead of writing to me on MM.I am currently doing most of my trips with my boyfriend (His Page). He is my driver/assistant/coworker, NOT my mandatory escort. He is more than happy to shoot with me in non-nude scenarios, or to assist during the shoot and be a helping hand/lookout. If you'd like to hire both of us for the shoot, please let me know! Our duo rates are very fair.
Travel Schedule
I AM BASED OUT OUT OF TAMPA, FLORIDA WHEN NOT TRAVELING
-October-
26 Atlanta, GA
27 Nashville, TN
28-29 St Louis, MO
30-31 Kansas City, MO
-November-
1 Des Moines, IA
2 Omaha, NE
3-4 Denver, CO
5-6 Salt Lake City, UT
7 Travel day
8-11 San Francisco, CA
12 Travel day
13-16 Los Angeles, CA
17 San Diego, CA
18-20 Phoenix, NM
21 Albuquerque, NM
22 Travel day
23-27 Dallas, TX
28-30 Houston, TX
-December-
1 Lake Charles/New Orleans
2018
-January-
10-11 Boston, MA
12-14 Unavailable
15-16 Hartford, CT
17 Providence, RI
18-22 Boston, MA
~~~~~~~~~~~~~~~~~~~~~~~~~~~~~~~~~~~~~~~~~~~~~~~~~~
Nadia Ruslanova is a renowned and highly established model. She... HA!!! Scared you there, didn't I?! Don't worry, I'm not pretentious enough to write in 3rd person.
Привет! You won't scare me with crazy locations, weird props, extreme poses... but you can try
No drama, no whining, no BS- let's just get down to work and make some great images. We can also chat about cats, flowers, happiness and sunshine. My goal is to make sure you get great images, and to enjoy my job! I want our collaboration to allow us to explore our creative needs, grow our business, or just to be a fun break from the everyday grind.
I do not plan shoots over the phone. I MUST have everything in writing, preferably over MM. There have been too many miscommunications in the past.
I'm sorry, but I DO NOT SHOOT TF, TFCD or TFetc. unless:
1) we are submitting to a publication that is MUTUALLY beneficial
2) we can trade for travel/hotel rooms (don't let those miles and rewards points go to waste!)
3) we can trade for some awesome wardrobe
4) you are on my top secret "PLEASE I'LL DO ANYTHING JUST WORK WITH ME!!!" list
Modeling is my ONLY job that pays my bills, and my rates cover all my hefty expenses. TF=hungry model
The no-no list
-NO tattoos, NO body modifications, NO starvation... I strive for a natural, healthy feminine figure. Yes, that means I'm a little squishy.
-Unfortunately, I don't have a Russian accent... but I can try to fake it and it's really funny. I can speak the language fluently however.
Cancellation Policy!
When traveling outside of Tampa, I ask for a $50 retainer on any shoot! This discourages "OOPS! I forgot!" and "I don't feel like shooting today" types of cancellations. If you are concerned that I am a fraud, realize that $50 is not worth my reputation. I wouldn't be successful if $50 bucks were my priority over shooting with you.
Cancellation 2 weeks + before shoot = Shit happens. Don't worry and let's try to reschedule.
13-3 days = 20% This goes towards my time trying to re-book.
2-1 day = 50% I'm probably already in the city and now killing time at a Starbucks frantically re-booking. Sucks.
Day of = 75%. U done F***ed up! I'm pissed, and now my day is upside down!
* Retainer is always non refundable.
* Please understand that if you are not considerate of this policy, I will not be able to reschedule with you until all fees are paid off.
* Percentages of cancellation fees are calculated based on the amount left after the deposit if there was a deposit. If no retainer was made (I got sloppy and forgot to ask for one, or the shoot is in Houston) the retainer will be automatically added to cancellation fees.
*Retainers and fees are done through Venmo or Google Wallet to
[email protected]
I am unforgiving of jerks that stand me up, disrespect me and my business practices and don't treat me like an equal human being.
Ok, but really... I'm not mean
I just don't deal with BS.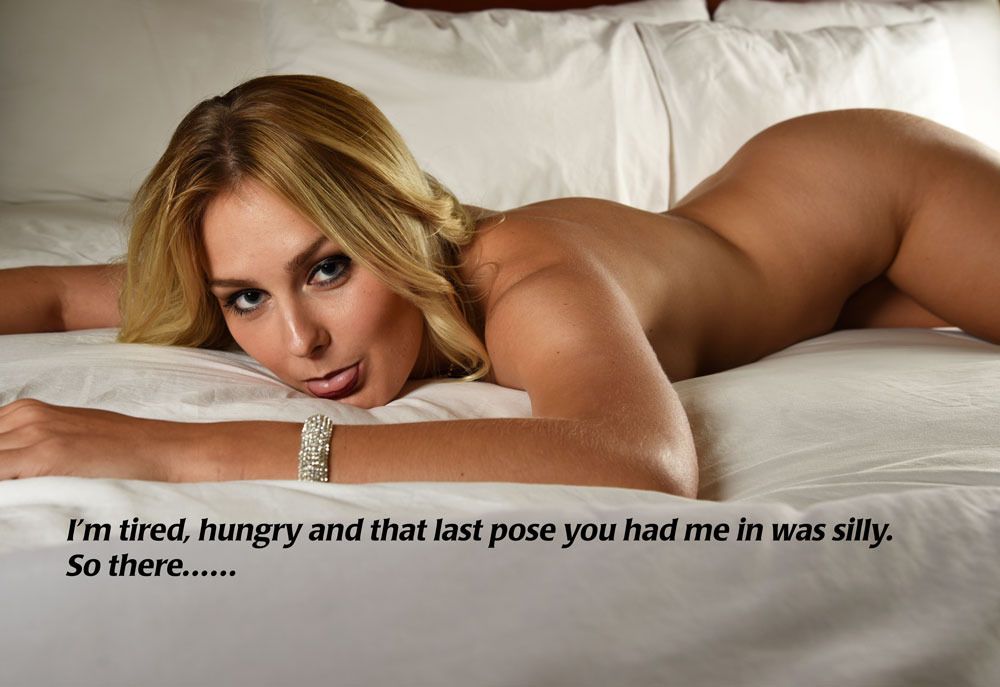 Verified Credits (260)
Worked with Nadia Ruslanova? Share your experience and become verified!
Add Credits
See Less
See All Verified Credits (260)