Details
Last Activity:
May 06, 2013
Compensation:
Depends on Assignment
See Less
Friends (2205)
Lists (1)
P Ranta Studios on Other Ports
12 Photos
See Less
About Me
I have been a freelance red carpet and fashion photographer in the Los Angeles area since 2005, but I have always been passionate about capturing the human form. I am also a videographer with a strong background in frame composition and editing.
My first professional jobs were red carpet events, where I photographed celebrities such as Vanessa Hudgens, Mario Lopez, Jimmy Smits, Antonio Banderas, Melanie Griffith, and Andy Garcia.
My photographs are usually evenly lit with vibrant, contrasting colors. My clear imagery was noticed by a company called Viva! Vision who distributes bikini and lingerie picture slideshows over cell phone networks all over North and South America, where I worked as the head photographer for their BikiniCAM Platinum, Asian Beauties, Hip Hop Vixens, and Hot Hunks cell phone applications.
We are currently booking lots of TF* shoots! If you're interested please send me a message! If you enjoy my pictures, let me know! I love comments and will try to comment back as soon as I possibly can!
Posted on April 10, 2009 @ 5:00 p.m. PST: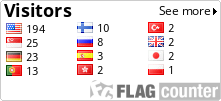 Verified Credits (0)
Worked with P Ranta Photography? Share your experience and become verified!
Add Credits
Credit Notes
Phone Carriers selling my pictures:

Verizon
AT&T
iPhone
Sprint
T-Mobile
Nextel
Alltel
Boost
Cricket
IUSACell
..and over a dozen others across North & South America


Models on MM I have worked with (if I left you out, please let me know!):

Mary Castro #38026
Deanna Webb #93098
Jenny Chu #11784
Kaila Yu #56485
Lon-lon #200020
virtualbeauty #467825
Teresa Noreen #52039
Lux Kassidy #32176
Amanda #336790
monkiki #28823
Olivia Jones #141591
Jessie Imamoto #452093
Tashia McIntosh #74006
Trisha Lurie #75228
Miko K #490665
ClaireIsabella #593780
Tim McReynolds #646202
Marc Lemaire #648739
MercedesTerrell #64362
CAZZ #125644
Kristy Ann__ #632357
Karin Anneli #669002
Elizabeth Ashley #141576
MelanyLorenzo #229273
Carol Linh Lee #52402
MONIQUE MINOR #370430
Stephanie sUnna #713462
AJ David #20277
Kylah Kim #191470
Vanna Marie #742916
Coops Girl #708871
Alisha Lucik #527302
Lorissa A #790297
KC Bradley #857676
Sayo #758639
Jessica Decker #851018
Nicole Brewer #810547
nicole Panattoni #845603
Laura Coleman #116210
Bambii #125099
Rachael Lorena S #506560
India #2146
Ana Rhodes #82666
Ellesse Danielle #542583
Davida Sullivan #733047
Jeramee #773236
Cy Platt #678898
Denise Suzanne #577464
Toni Fox #494181
Cindy Nakamura #629563
Dorothy Peterson #55213
Bria Myles #153210
miranda chan #721221
JillianMae #367996
Jakki Browne #10820
Joanna Gayle #819974
Nancee Do #728728
Mrs BriannaT #733748
Tyanna #571281
Yadi Valerio #702514
Andrea Rose #391977
Jon Knapp #565900
Lana k #167125
Dee Lyla #804091
Katyjohnson #598520
Ami Haruna #710480
Stefanie B #367259
Sivan Krispin #386223
Bianca Brooks #779722
Alyssa LeBlanc #474507
Kylah Kim #191470
Alexx Zen #786730
Dasa Blue #476297
Arianna Carde #534874
Batzmaroo #162492
james Sullivan #370178
Sterling Ashleigh #574288
kira Christina #479185
MICHELLE FLEMING #377593
Antoinette M #374943
Tashia McIntosh #74006
Sarah McDowd #286782
B Carter #782479
chablee Peterson #538967
Natashaelyse #435660
Sasha Imamori #643701
Stefanie MiShell #747744
Gayle Angeli #546766
Barbie_Doll #726663
Heather Koplan #709211
Pjmccarthy #18655
Siri Khalsa #710206
Hugh Feist #709745
Source of Light #285298
Oskar Rodriguez #603914
Brian Ventimiglia #654779
Jessie Pavelka #694555
Anderson Davis #320469
La Teef Williams #481607
india #2146
Elisabeth Musgrave #428375
Frankie #10782
aprilcheryse #455314
Gintare brown #871717
Miss Mindi Smith #628184
Misha Gajic #856437
Kira Kaye #69447
RareI3reed #757254
Miss Heather #762827
Chinye #893602