Details
Last Activity:
Oct 13, 2015
Experience:
Very Experienced
Compensation:
Paid Assignments Only
See Less
Friends (1094)
Lists (3)
Agnesmayasari Dang's list of killer photos
17 Photos
Atlanta Photographers I really want to work with!
40 Photos
I'm in love with this
11 Photos
See Less
About Me

- Commercial/Print Model and Actress for (AWA) Alexander White Agency
- Miss Photogenic 2008 for Vietnamese American Beauty Pageant
- Senior Architecture Student in Atlanta, GA
- Frequent traveler




WEEKEND SHOOTING !
Casual, fashion, creative. No Nude, Glamour, Implied at this time.

Please feel free to contact Sari's MM Page if you would like to shoot. Inexperience and experience photographers, makeup artist, stylist, models, companies, etc. are all welcome.

Free to travel anywhere around the world if all expenses are paid.

[ May 16 ] Sari's Birthday

[ May 27-June 7 ] in Barcelona
[ June 8-June 18 ] in Paris





Were else can you find Sari at?
http://www.imdb.com/name/nm5902240/
http://www.Facebook.com/DangAgnes
http://www.Twitter.com/AgnesDang
http://www.Sarimodel.webs.com/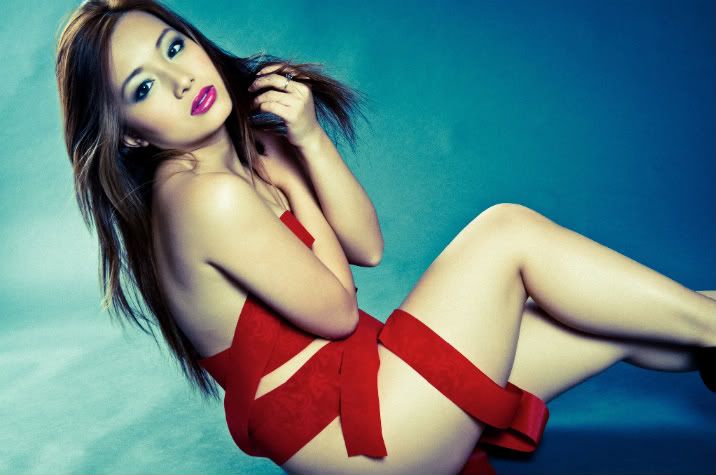 Donovan Johnson Photography #234105, Makeup (Me)

Sari, is a model and also an Architecture student in Georgia. Modeling has always been a passion of hers and believes that it comes natural to her. Sari is easy to work with, always on time, and very professional. She is limiting her TFP selection. If you are interested in working with her please send an inquiry. She is looking to work with people whose work inspires her.

"I am very fortunate to have done as well as I have, and every job that I get is dream come true. I have a very unique look. Coming from mixed backgrounds I represent people from all walks of life. I have worked extremely hard to get where I am today and I am thankful for every moment of it. It's a great honor to represent as a young Vietnamese/Chinese model." - <3 Sari



VIDEOS : http://www.youtube.com/watch?v=5PtW3MgsppM
http://www.youtube.com/watch?v=b0Je_eS_7kE


Verified Credits (0)
Worked with Sari? Share your experience and become verified!
Add Credits
Credit Notes
[quote]
FOR EVERYONE I WORKED WITH:
"I appreciate and respect your time! I'm thankful that there are such creative and talented people out there." - <3 Sari
WONDERFUL PEOPLE I'VE HAD THE CHANCE TO WORKED WITH:
Photographers:
#778 StudioPRIMETIME.
#1569 LithiumDreams
#7791 Low Tek Photo.
#19333 Jaddie
#13667 photog2b
#14219 Serena Star
#89639 PostcardsFTWaste. (x2)
#638707 Robert Morado
#366190 A Creative View
#150907 EvidenceImagery
#391606 Autofocus St. (x3)
#179869 TMAC Concepts
#210812 Troy Bell (x4)
#398449 cutieswithcurves
#613588 Rolando Shoot (x3)
#423601 D.O.P. Images
#189357 SHAMAYIM
#234105 Donovan J. (x4)
#533503 TalentPhoto.
#807001 DudeWithAcam.
#583294 WDR Photo.
#447108 Ice Photography
#243513 RayJRich Photo.
#383925 Andrew Kung
#746534 Kai Wang
#159093 D Austin Photo.
#793755 Sean Maxwell
#794736 Rockstarpics71
#822249 Wilmot Design
#308672 Falaah Shabazz
#513808 Derrick S Clegg
#848435 I. By DerrickClegg
#226008 RedRum_Coll. (x2)
#730164 Thomas Dodd
#814561 Lisa Johnson
#685897 Soul Of View
#459724 Marilyn Chen
#822460 Janine Joffe
#1452113 Loughran Photogr. (x2)
#1009870 Shutter Artistry
#1136279 BlackHorseStudio
#1297106 PhotosByMaximo
#1523463 AJScalzitti (x2)
#1535610 Stan Van
MUAs:
Lisa Nguyen
Star Studio
#51954 Keya2 (x3)
#310041 KetrenaRenee (x2)
#555018 Caution Artistry
#116335 Eve Jade Artistry (x2)
#661104 Serena Star
#871418 Sebastian Collier (x2)
#791980 P. BY JEREMY
#535167 Michele Franco (x3)
#883413 R Bell
#446418 Faces by Rozz J
#473954 faces2remember
#803142 Jordan Eliza
#779471 Danielle Gilliard
#1226769 Dstylen
#1073637 Kaleidoscopic D.
#1225663 Facial Attractionz
Hair Stylist:
#582846 KEKA (x2)
#250430 HAIR B.SAPPHIRE
#265282 ZaraHAIR
#1056699 Artistry b.Chandra
Models:
#18528 appleofmyiris
#706222 Olivia Stirb
#645900 Jeremiah J
#561586 Model Zen
#722084 KEISY M
#755779 Gianine Abdallah
#649656 Brynna Ruth
#472173 Ali Rijo
#761602 Nite Rain
#383908 Ov Apichit
#1502833 Kandiss Lewis
#1227695 Tahirah Pope
#1136504 Leah Cunningham
#1466533 chelsea elisha
#1453163 Heather De La Mote
Designers:
#602664 LuJeanik
#353425 aakofii
#535289 enkimikaye (x2)
#484839 SweatShopByTiq
#1350844 Jeunesse
#1383031 April Spicer
Sari has one Tattoo on her left side: