Details
Last Activity:
May 02, 2019
Compensation:
Depends on Assignment
See Less
Friends (816)
Lists (55)
30 what?! no way!
6 Photos
Amazing implides
7 Photos
Are you sure you're over 40?!
5 Photos
Artistic nudes.
21 Photos
Beauty and brains!
6 Photos
Beauty untouched
3 Photos
Beauty untouched Rated R
1 Photos
Female photographers I'd like to work with someday.
1 Photos
Fly girls-women and airplanes!
1 Photos
Georgia on my mind
2 Photos
Girls just wanna have fun
0 Photos
Girls just wanna have fun R rated!
1 Photos
Gone but not forgotten
0 Photos
Greek girls of MM
10 Photos
Interesting nudes
1 Photos
Lovely in lingerie
1 Photos
Midwest farmers daughters
0 Photos
models at work and at play!
1 Photos
Models close to home
0 Photos
Models posing in familiar places
0 Photos
Models with Macs
0 Photos
My best friend has worked with them
1 Photos
Oh Canada! adults only
0 Photos
Our furry friends
2 Photos
Patriotic/pin up
2 Photos
Pie bear and friends
1 Photos
Playful adults only
1 Photos
Reasons to have a valid passport
18 Photos
Reminds me of home
3 Photos
Russian beauties
2 Photos
Simple locations hot models
2 Photos
someone call 911!
1 Photos
Southern sweeties
0 Photos
Sports (Rated R)
0 Photos
Stavrophotography's list of killer photos
6 Photos
Teen models I want to shoot with someday
1 Photos
The girls next door R rated
1 Photos
The girls we wish lived next door
15 Photos
The total package.
5 Photos
Women I must work with someday.
43 Photos
Women who love baseball
0 Photos
Women with a sense of humor
1 Photos
Young and beautiful
10 Photos
See Less
About Me
R.I.P Oli
http://www.modelmayhem.com/2349
-----------------------
Primary focus of late, special event and private party photography. I still want to work with models of any skill level.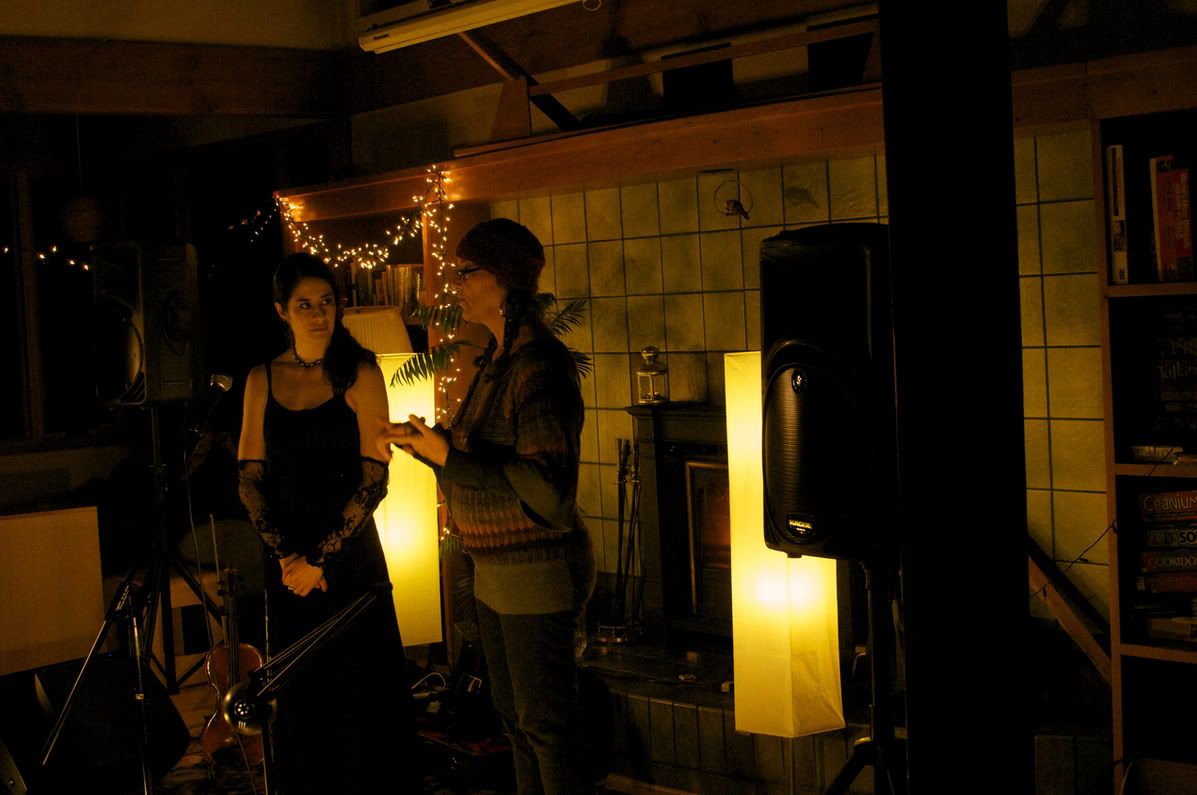 I prefer that you send me an MM mail, before a friends request please!
Also some of you might be interested to know when you address me on here it's Steve, or Stavros, not Stavro
I am in fact an Athenian born Greek. Only having lived in Greece for the first two years of my life. Spending most of my life in Decatur, and Saint simons island Georgia ..
"Be the change you want to see in the world". Ghandi
Alternate contact info :
I use msn messenger, yahoo, and aim. If you wish to chat with me. Contact me via MM for details.
No longer using ICQ as an alternate communications method!
If we're friends on here, and we exchanged e mail addresses, and such. Chances are,I no longer have it due to a file containing that data becoming corrupt. .Contact me on here with your info!
Check out my youtube.com page
http://www.youtube.com/stavrophotography
I can also be found on another video sharing site
http://vimeo.com/videobystavros
At this time time I cannot pay models
If you're in my area. Or planning to be,let's talk! Meanwhile I'll continue with my general photography,posting some work here.
No doubt you've heard of the "girl next door". I am "the photographer next door". .I am friendly,down to earth, and in general a nice guy.
What I lack in years of experience in photography.I make up with my sense of humor, and willingness to learn, and experiment.
My primary experience has been shooting outdoors. I have been able to handle some indoor work without much more than existing light from lamps, and an on camera flash with a diffuser..
I am open to using a studio,if you have one,or know someone that does.
I am an artist. Photography is just one of my passions. I like to write lyrics, and poems. And I can sing!
I am motivated by many wonderful people to hang in there, and keep shooting nature, and other non model related subjects. To the hundreds of you that have shown me support.. A great big THANK YOU... Shoot with you soon!
THIS IS VERY IMPORTANT. PLEASE READ: I DO NOT travel to any location for shoots,without a friend, or associate along for the ride .. Exceptions: I am comfortable going to Seattle. But prefer having someone assist me with my shoots. He, or she will hold reflectors. And help me with other tasks. In some cases I can, and will work alone. As long as we're working along the Seattle waterfront. There are some great locations just a short ferry ride away!
The following MUA's have expressed an interest in working with me
Sable Lee
makeupartistlady
Beautymasterybydesign
Lisa Johnson
The following hair stylists have expressed an interest in working with me
Kristen Green
The following retouchers have expressed an interest in assisting me
Sarah
If you prefer someone else we can discuss your ideas.
Also seeking photographers who also model! Is this you?!
Now offering limited retouching of your images.
More of my images can be viewed at
flickr
photobucket
photosig
http://www.winkflash.com
user id: kojak37
Ladies,are you going to be in the Miami area ? Contact Albert Ortega
and mention me please!
camera's I own
Nikon coolpix L26 (new as of 9/21/12)
Canon elph z3
Minolta freedom zoom 70c
Nikon D50 given to me as a gift 9/20/05
Nikon d300s March 2nd 2010 purchased from B&H photo
Speaking of Nikon watch and learn!
http://video.google.co.uk/videoplay?docid=4838419537938300175
adultspace.com
hoverspot
kinderindustries
jurgita.com
Myspace. :
http://www.myspace.com/stavrophotography
Got facebook?
http://www.facebook.com/profile.php?id=726571396
Verified Credits (0)
Worked with photographybyStavros? Share your experience and become verified!
Add Credits
Credit Notes
***9/15/05 First photo shoot with a Georgia model AshleyT(OMP#84529) for Peach magazine.
http://www.peachsouth.com
*** I was to get paid for the above,never saw a dime!
11/27/05 Helped my friend model/actor Chris V. with his portfolio.
http://www.modelmayhem.com/193448
2/18/06.. Christoph Vogt
http://www.modelmayhem.com/193448
8/11/06 Christoph Vogt
http://www.modelmayhem.com/193448
No shoots for a while
1/19/08 Megan Diaz former member of MM
4/9/08 Alan Adzhiyev
http://www.modelmayhem.com/662368
No shoots for awhile
7/7/09 Ann Mari Former MMer
Other
2010 images provided for us by the following:
USCG Sector Seattle Washington
USCG Air station Port Angles Washington
USCG Air station Astoria Oregon
2011
USCG sector Seattle USCG air station Port Angeles (Seattle Maritime festival 2011
5/14/11)
Seafair 2011. USCG Sector Seattle, USCG Air station Port Angeles, Seattle fire department, etc. (Images released to these agencies)
8/26/11 Bainbridge island grill live music featuring Anthony Tripp, The dirty words and Pheasant
West sound animal wild life rescue. 8/27/11 and 8/28/11
10/14/11. Bainbridge island performing arts debut of "Cats" . On hand in the lobby for staff and audience photo ops.(trade agreement)
2/5/10 *
http://bbc.eofficeinnovations.com/bbcwp/?p=415
http://www.ussleader.org/
scroll down until you see the photo submitted by Steve Giovanis
10/12/05 Attended dedication of new Glynn county Georgia fire staion..
shot for various individuals and The Islander a local weekly newspaper.
Images from this dedication can be viewed at
http://www.glynncountyfiredept.org/Gallery/Albums/2005.10.12_GCFD_Color_Guard.htm
10/28/05. . Georgia Vs Florida weekend
Coastal country WRGY FM 104.1
12/18/05 Santa's helper and photographer! ho ho ho!
12/24/05 Glynn county Georgia fire department(A visit with Santa)
8/13/06 Greg Spence Wolf- for
http://www.gregspencewolf.com
5/14/09 Blues at the Blue ocean cafe
6/18/09 Music jam at the Blue ocean cafe
3/18/2010 Steven Kersten (businessman) paid assignment
3/25/2010 Gregg Dawson (businesman) paid assignment
2/11/11 Live music at Winslow 122. Psycho Sushi images and h.d movie clips
2/12/11 Pimps and ho's Valentine bash at Winslow 122
2/25/11 Anthony Tripp project and The dirty Words at Winslow 122
3/20/11. Engagement (Congratulations Erica M and Chris H.
4/30/11 The Julie Duke band
(1)5/14/11 8th annual Fashion show Benefiting St. Cecilia Catholic school
6/9/11 baby shower. congratulations Mike and Katie.
6/19/11 Bainbridge island fire department (fun fair)
7/13/11 concert at Fay Bainbridge park "Sub motive" (trade agreement)
Seafair 2011. U.S coast guard U.S navy. Seattle fire department. (trade agreements)
12/1/11 Christen Lien
http://itsnotaviolin.com
at Bainbridge island Washington co housing community concert
12/17/11 "Toys for tots" collection at Bainbridge island cinema's in association with a "free" showing of "Elf" .
"Love & Bitters" a Valentine's Cabaret 2/13/12 (paid and trade agreements) Included meeting a fellow MMer check her out at
http://www.modelmayhem.com/1499533
8/26/11 Paid and trade agreements with Anthony Tripp, The dirty words,and Pheasant (Live music at Bainbridge island grill)
8/27-8/28/11 for West sound for wildlife fund raiser
3/11/12 West sound wildlife fund raiser "Trivia for wildlife"
4/20/12 Maternity shoot. (paid)
6/30/12 "The Great Gasby theme party at Bene pizza
New photo credit!
http://villagespeak.org/auntmamas-story/
8/11/12 Bainbridge island boxing club presents : Battle for the beasts August 11th 2012
------------------------------------------------
4/26/13 Soccer:Boys JV Game vs. West Seattle @ Bainbridge High School Stadium
4/26/13 Soccer:Boys Varsity Game vs. West Seattle @ Bainbridge High School
http://seattle.schmap.com/sports-and-recreation/bainbridge_island?pn=42
4/28/13. Inside Bainbridge credited photo
http://www.insidebainbridge.com/2013/04/28/bainbridge-football-club-u12-select-team-wins-state/
5/26/13 Shoot with friend Myla.
Contributing photographer Inside Bainbridge : 9/8/2013
http://www.insidebainbridge.com/2013/09/08/green-drinks-blend-with-local-color-at-bainbridge-island-museum-of-art/
(1) Paid assignment individual models)
*Blue ocean cafe paid assigments.