Details
Last Activity:
Aug 30, 2013
Compensation:
Paid Assignments Only
Hair Length:
Shoulder Length
See Less
Friends (355)
Lists (6)
Absolute Favorites..just WOW
20 Photos
Amazing Makeup & Hair
39 Photos
Concepts I L-O-V-E
25 Photos
Locations I Love
15 Photos
Pinup/Vintage Favorites
20 Photos
Wicked Wardrobe
30 Photos
See Less
About Me


Official Website | Twitter | Myspace | Formspring | Facebook |
Youtube

I'M BAAACCCKKK



PLEASE READ MY BIO BEFORE CONTACTING ME
Friend Requests:
If you send me a friend request please send me a message or tag introducing yourself
I'd like to keep requests to those interested in working with me and vice versa. Don't be offended if I deny your request.
"Here'€™s to the crazy ones. The misfits. The rebels. The troublemakers. The round pegs in the square holes. The ones who see things differently. They'€™re not fond of rules. And they have no respect for the status quo. You can quote them, disagree with them, glorify or vilify them. About the only thing you can'€™t do is ignore them. Because they change things. They push the human race forward. And while some may see them as the crazy ones, we see genius. Because the people who are crazy enough to think they can change the world, are the ones who do."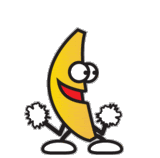 It's Peanut Butter Jelly Time!
TRAVEL DATES
ARKANSAS SEPTEMBER 2012
NEW YORK TBD

I love to travel, and will travel anywhere given travel expenses are paid for, I DO have a valid passport!

BIOGRAPHY
Nice to meet you, I'm Stephanie, or Steph, Stephy...you get the idea. I've modeling since November 2004. I am very energetic and I bring my energy and ideas to every shoot. I am located in the heart of Illinois and am only 2.5 hours from Chicago, and 3 hours from St. Louis.
I expect professionalism and respect before and during the shoot,and you will recieve the same from me. I urge you to contact photographers I have worked with in the past as references. I have many creative ideas that can mutually benefit both my and the photographers portfolio, and I am always eager to try something new. I enjoy working both in studio and outside. I don't like to "theme" a shoot, I think it's best when an idea or wardrobe is set, but not in an attempt to duplicate another idea. I prefer originality!
I give every shoot my best and I expect the same in return. I am also available as a hair stylist, makeup stylist, and photoshop wizard (#1717784).
I have my Bachelors degree from Eureka College (Ronald Reagan's alma mater), where I majored in Psychology and Criminal Justice. I am a freelance graphic artist, and have my own company "Birch Design".

Hope to shoot with you soon
RATES
I prefer paid shoots. I will offer TFP/TFCD shoots on a case to case basis if I feel it can mutually benefit our portfolios, or if I've worked with you before. I have a list of shoots/ideas I'd like to add to my portfolio, please contact me for details if you have something unique to offer (including couples shoots). I WILL NOT do a TFP/TFCD shoot just because, I need an idea in mind...challenge me!

My rates are very reasonable and are as follows:
$50-$75 per hour : Fashion, Glamour
$75-$100 per hour : Swimwear, Lingerie

TFR = TIME FOR

CANCELLATIONS/FLAKES
I understand, things come up, stuff happens, which is why I have different terms for different situations..
If I am traveling to you for a shoot, and you are not local, I expect any cancellations to take place before I travel to you, any cancellations less than one week before the shoot will be 50% of booked amount. If I have already traveled to you and you cancel will be 100% of booked amount.
If you are local, any cancellation less than 48 hours in advance is considered unprofessional and will be 50% of booked amount.

Please don't be a flake, I wouldn't do it to you. I'm nice, fun, and I'll make you laugh...promise
COMMUNICATION
I can be contacted on this site or

BODY
I have a tattoo on my left foot. I have my belly button pierced as well as 4 holes in each ear which all are easily removed. My hair is naturally dark brown/black, and I do have highlights My hair is currently a little longer than my shoulders , and I do have removable extensions.

[quote]LIMITATIONS
I do not do nude photos of any kind. I also do not have any interest in adult films, bondage, or fetishes.

A LITTLE STEPHANIE TRIVIA
1. I'm allergic to cherries, blackberries, MSG, & cats
2. My favorite ice cream is chocolate with gummy bears
3. I love the Nightmare Before Christmas and anything Tim Burton related.
4. I know html and css
5. When I was young I wanted to be a mermaid, a fashion designer, and a lawyer.
6. My favorite beverages are skim milk, and coffee.
7. I have a twin brother
8. My favorite meal is steak and sweet potatoes.
9. I love love love Spongebob Squarepants, and I'm not ashamed
10. I only eat cheese if it's melted
11. I make the best chilli con queso I've ever tasted
12. I am a huge Chicago Bears fan WOOHOO
13. I laugh at myself alot at very random times
14. I only like strawberry jelly with my PB&J or anything else that uses jelly
15. I'm hypoglycemic
16. I can't stand reality tv shows or soap operas, no I don't watch the Hills
17. I am an insomniac...I don't sleep much
18. I have ancestors that were pirates...true story
19. I don't chew gum
20. I love Reese's peanut butter cups..they are the way to my heart

MORE PHOTOS
I had a Model Mayhem profile but I had to make a new one because although I've reset the password, I still can't log-in! (#11790)

OR check out my website (link at the top)

REFERENCES/CREDITS
Please contact me for a list of people I have had the pleasure of working, and projects I have worked on
REST IN PEACE JERRY
It was an honor to know you, work with you, and to be your friend. You will truly be missed and remembered forever (#23671) ♥

Verified Credits (0)
Worked with Stephanie Strauss? Share your experience and become verified!
Add Credits