Details
Last Activity:
Oct 29, 2020
Experience:
Very Experienced
Compensation:
Depends on Assignment
See Less
Friends (511)
Lists (10)
My Ottoman out there
7 Photos
Javie's Work Out there!
47 Photos
I <3 Red Heads
133 Photos
I am in awe of this image
12 Photos
Javie's List of KC Models I have not shot with yet, get off this list ASAP
43 Photos
Faves of Models I have worked with
15 Photos
AlexaM Design's list of killer photos
13 Photos
See Less
About Me
I am in the process of revamping my port, so the majority of images are current as of this year, I will have a link to my older work.
Photographer in the Kansas City/Platte City area. I have been working in the Printing industry for the last 20 years in computer prepress and I enjoy combining my love of photography and my computer experience together. I have strong Photoshop and design experience. Creating something beautiful, that stimulates your senses in an image is my joy and goal.
I currently have been working on a new project: "Just Jeans"
Just Jeans
Please take a peek and drop me a line if your interested in participating in it.
Models of the Moment!
Check Them Out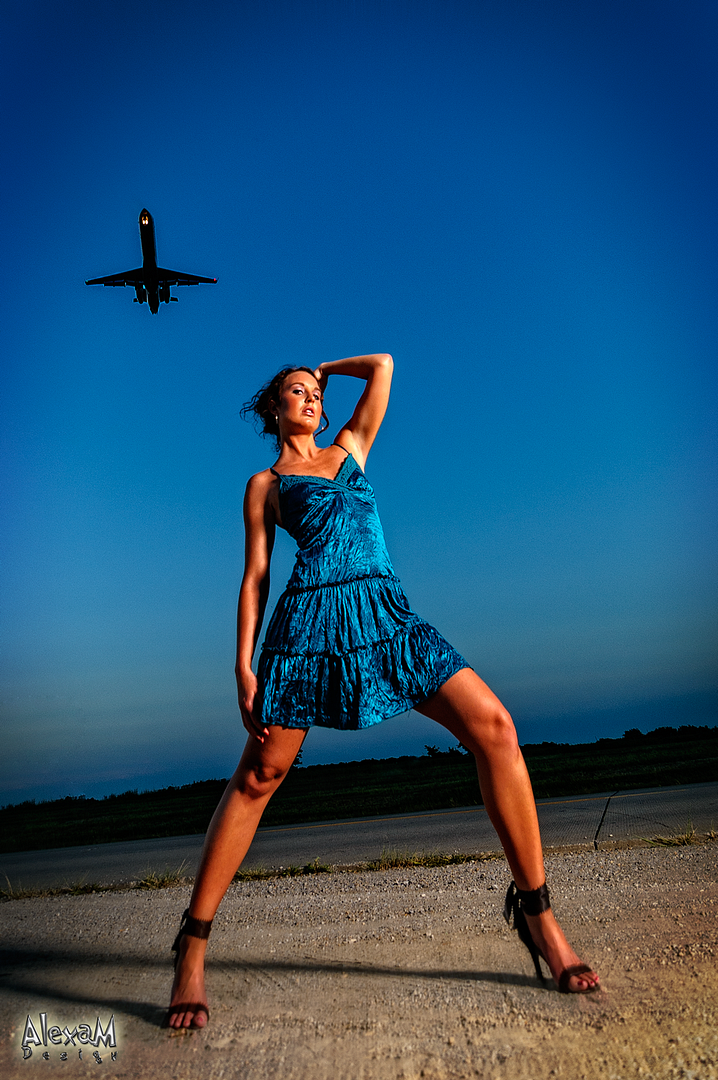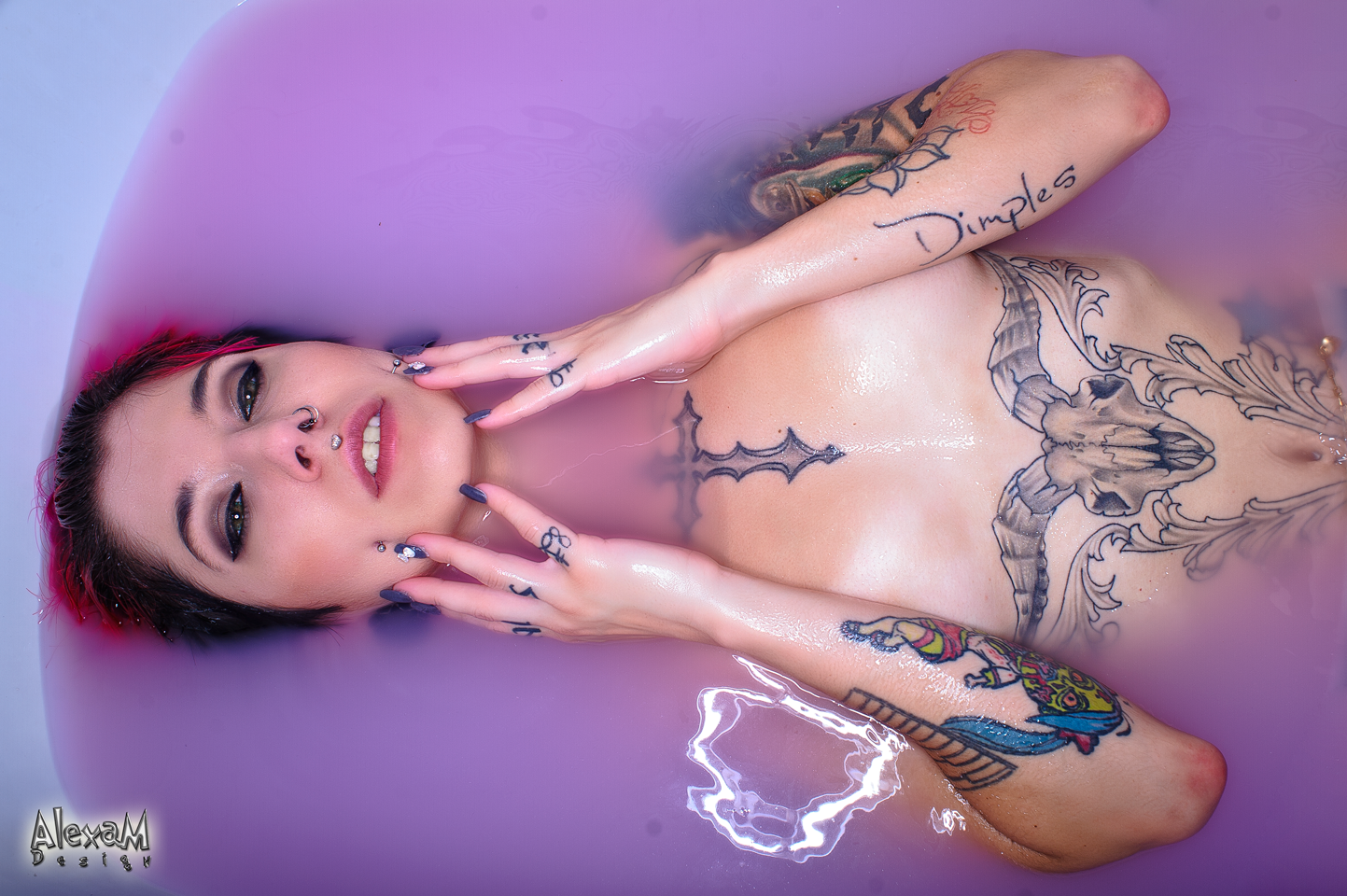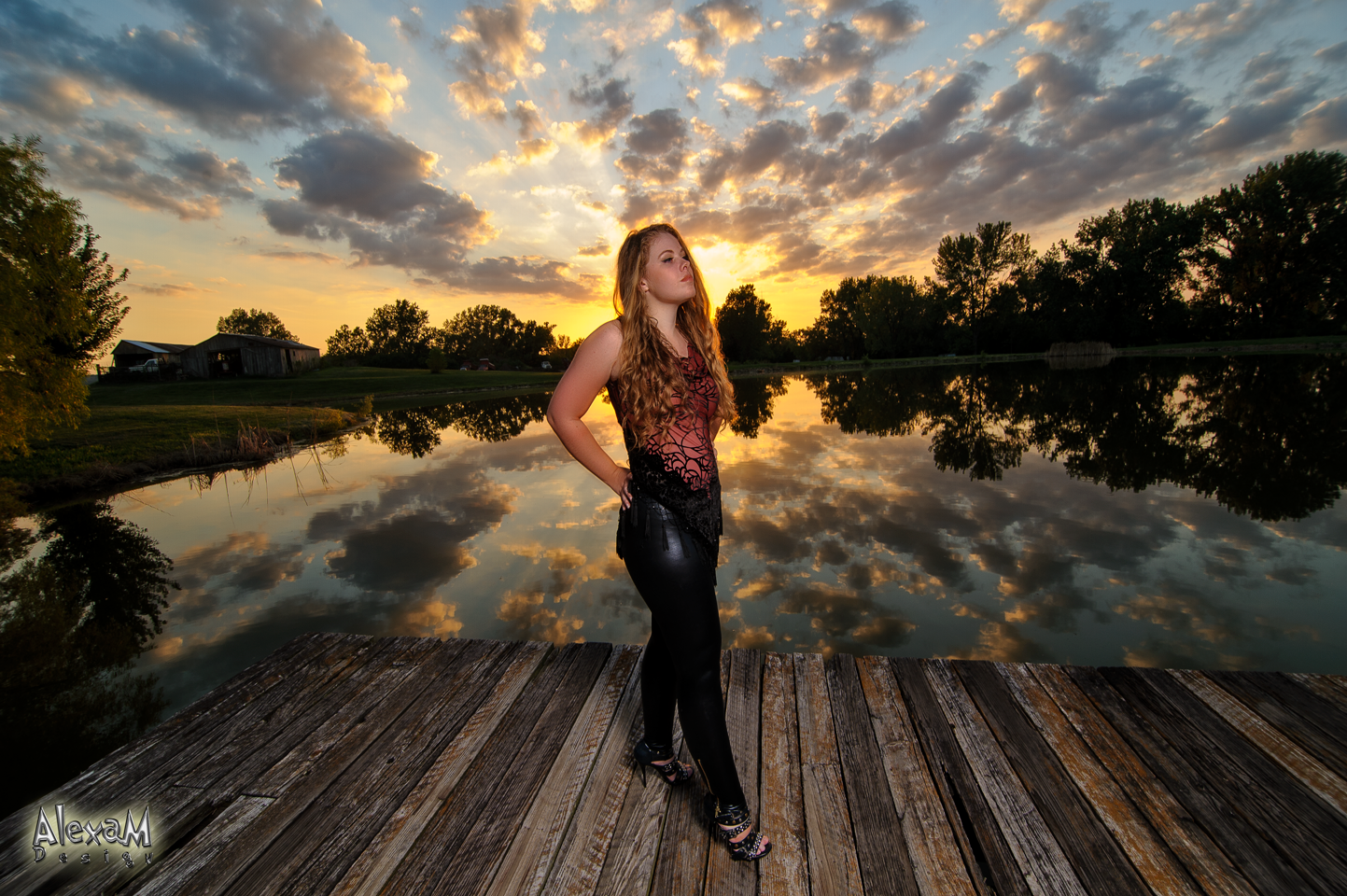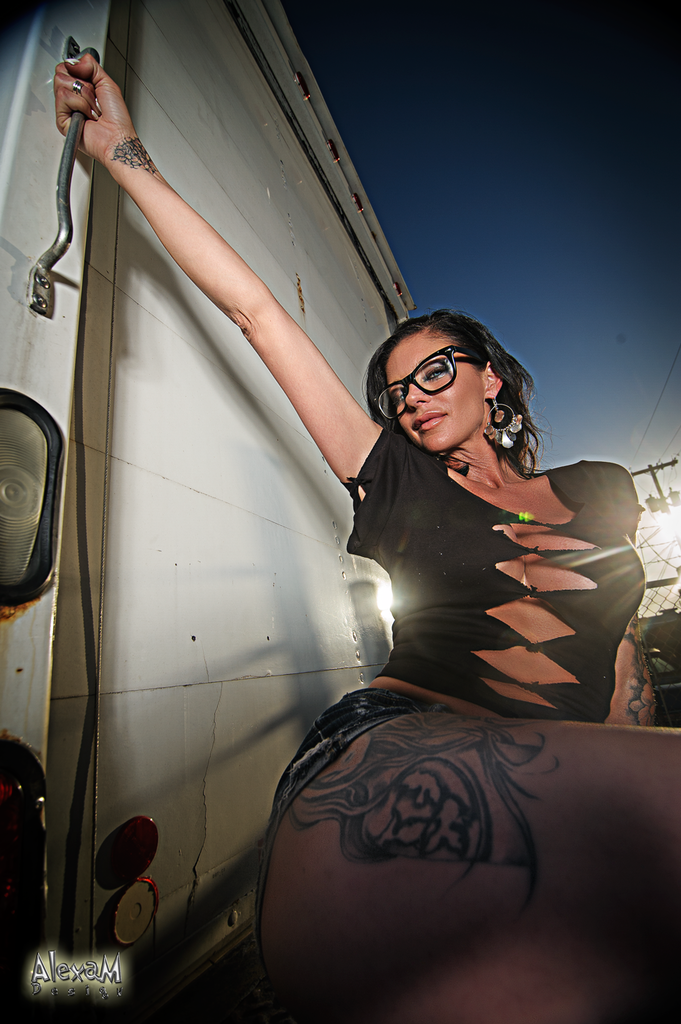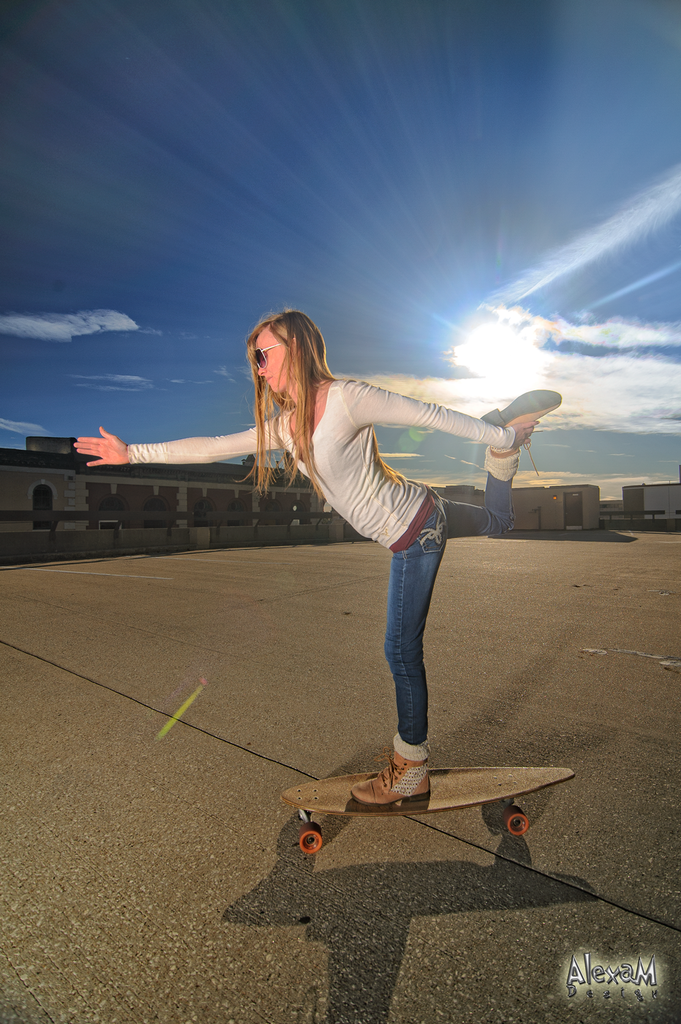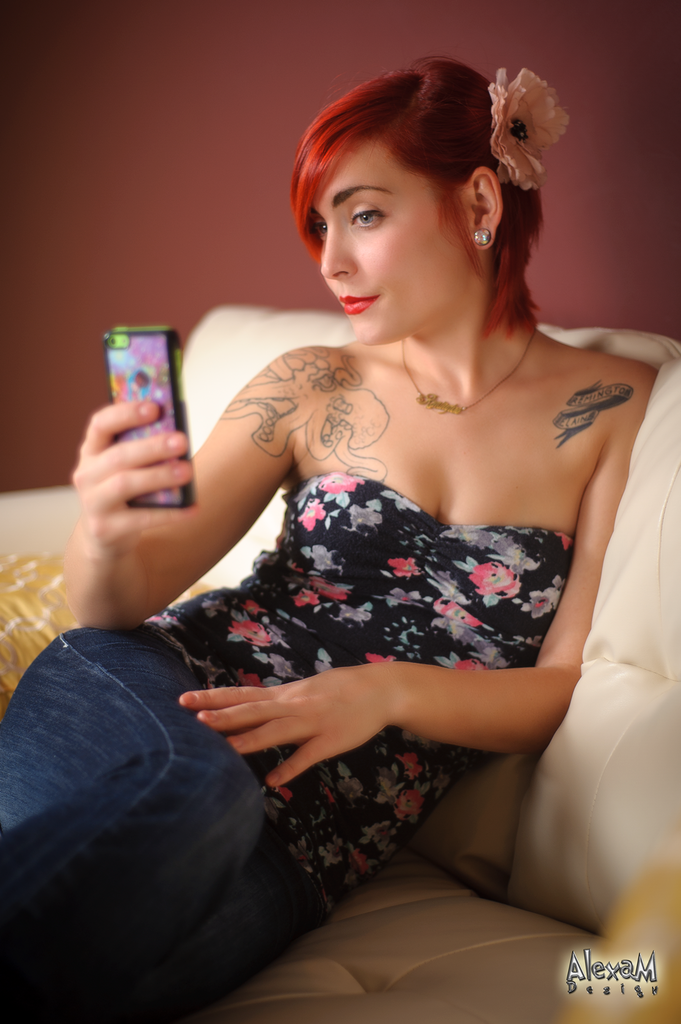 Thanks to all of the models I have had the pleasure to work with, as each and every one has inspired something in me, and they give me the zest to better myself & my work.
I shoot limited TFP shoots with models, schedule and time permitting.
I shoot in studio as well as on location. If you need MUA/Hair please feel free to contact those I have worked with (listed on my credits). They can give you rates and availability, and their work is very good.
Please feel free to contact me if you would like to work together and create some wonderful images.
You may also view additional images on my MySpace page or my web page.
Thanks
Javier
Verified Credits (11)
Worked with AlexaM Design? Share your experience and become verified!
Add Credits
See Less
See All Verified Credits (11)
Credit Notes
[*] Rose Lorali #2606747
[*] Christa is CeeCee #199515☃
[*] DJ Rouse #85973
[*] Tonia Ray #205088
[*] Ms Blondie #236063 ☃☃☃☃☃☃☃☃
[*] Francesca Williams #375859 ☃
[*] NICOLEANA #359248
[*] Xo Amanda oX #457167
[*] laura_michelle #414513 ☃☃☃☃☃☃☃☃☃☃☃☃☃☃
[*] Cassie Nicole #447110
[*] Meagan Colf #148832
[*] Kally Lloyd #174008
[*] bethany christine #41815
[*] Erin Maree #476474
[*] Mandy McKenna #59426
[*] Aja Erhardt #481006
[*] lady sassafrass #483725
[*] lotuseyes #486245☃☃☃☃☃
[*] Deidra Rains (Modeling) #471951☃☃☃☃
[*] Shado Dancer #513825☃☃☃☃☃☃☃
[*] Laura Marie from KC #420300☃☃☃
[*] misbehavinkat #515063☃☃☃☃☃☃☃☃☃
[*] Shay Renee #562467☃☃
[*] Stephanie Roths #591697
[*] Raelyn Mouse #114261
[*] -Titania- #504819
[*] Xshe_overdosedX #532387☃☃☃☃
[*] Celestial k #578469☃
[*] MacKenzie Taylor #205811☃☃
[*] the empowered one #387223☃☃☃☃
[*] KittenAttack #651006☃☃☃☃☃☃☃☃
[*] Bergen #687198☃☃☃
[*] Jennifer L Bales #718075☃☃☃☃
[*] Kennedy Whispers #678268☃☃☃☃☃
[*] jendoggy #589633
[*] HEATHERROSE #751462☃
[*] Retta Parker #718425
[*] Ayako #411638☃
[*] Jules Mason #518213☃☃
[*] mjh0954 #596777☃☃
[*] Amanda Christmas #775715☃
[*] Bekah Jayne #768163
[*] Rachel Nikola #713499
[*] Sarah Beth Lawson #880956☃☃
[*] Alayna Selsor #884092☃☃
[*] whitney talley #774926☃
[*] Elizabeth - Ann #874999
[*] Tessa LeTaunt #875497
[*] Jess Lynn S #865931
[*] Summer1986 #783568☃
[*] Jadian Ward #95674
[*] Latin Bella 020 #578864
[*] Kevyn Sage #826604☃
[*] Ashleytrotter #1088345☃☃☃
[*] Tiffany Dreyer #562691☃☃☃☃
[*] Brookieb1 #1101342
[*] Cathryn Vaughn #1061147
[*] Whitney Fry #531087
[*] kimberlysue #1238171
[*] Rachel High Fashion #1216692
[*] Vanessa Pearl #1307605
[*] Elizabeth Vrbanac #1182400
[*] Ruth Lamotte #1349773☃
[*] Sarah Uhler #748424☃
[*] Echo Lynn #1300842
[*] Nicole Livermore #1148142
[*] Kate Erlinger #1388676
[*] jess west #1385005☃
[*] Carrie Bogart #1401068☃
[*] Rachael Parker #1423847☃
[*] Rachel Hatchet #1360978☃☃☃☃
[*] Lauren Stockwell #1389909☃
[*] M_Wano #550507
[*] Ashley Sherrill #1403898
[*] Sara Nicole Stewart #1446400
[*] Steph Weber #1391669
[*] Keegs #1427848
[*] Model_Akima #1432016
[*] Mandy Caine #1253251☃☃
[*] Hollie Biggs #1453896
[*] Elizebeth Boquin #1430794☃☃
[*] VLG #836951
[*] Arrianna #856872
[*] Wendy Rojo #1683420☃☃☃☃☃
[*] Johannah H #1443847☃
[*] Brooke Biloxi #1707589☃
[*] DeAnna Hoeflicker #1710043
[*] TrinaKay #1709659
[*] KassidyisaBrat #588314
[*] Ava Reed #1716419
[*] Nichole Goddard #1727788
[*] MaggieMae #179608
[*] Purrlicious #1298850
[*] KinkyKrissi #168624
[*] Betsy_Jane #1422617
[*] blyn #659407☃☃
[*] Robin Red #1268297
[*] taylor_w #1830280
[*] Nichole Goddard #1727788
[*] frenchbrunette #1922029
[*] Marissa Ferrell #1126828
[*] Mandy N White #1679034
[*] Teisha Marie #1764474
[*] Emily Badnewsem #1968928
[*] Bambi Dawn #2105668
[*] Annette #2108623
[*] Kaci Lynn #2096594
[*] Megan Craig #2166679
[*] harleygrl100th #2167735
[*] PrincessJ #2124060
[*] MirandaRose #215493
[*] Kenzie Chesnut #1458499
[*] Grace Elisabeth #2264021
[*] Sammie Kate #135966
[*] WhitneyStar #2314435
[*] Katie_Leigh #2459197
[*] Mia Marie #2211991
[*] Taylor Walker #1369296
[*] Tiffany Buckley #2147262
[*] Sheryl Caress #2117366
[*] Rachel Skyee #2096594
[*] frenchbrunette #1922029
[*] Nichole Goddard #1727788
[*] Stacie Eli #2522317
[*] Mandi Minx #1789308
[*] Tiffany Kae #1348919
[*] Brittany Byrd- Sirens #2931843
[*] samantha billups #2933526
[*] Amber Starnes-Amberlei #2937536
[*] Ally Lyn90 #2948259
[*] Krystal Kincheloe #2868417
[*] Avery Rose Jones #2871767
[*] Sarah Danielle Model #2762572
[*] Lex Geier #2801000
[*] kimber wolf #2756397
[*] Darian Champagne #2573763
[*] Theresa Manchester #371054
[*] LeggyMcTits #2625068
[*] NatleeKC #2616101
[*] Badnews Emily #2548492
[*] Sammie Kate #135966

[/list]



Makeup Artist & Hair


[*]Ang O Makeup Artistry #474595☃☃☃☃☃☃☃☃
[*]Ms Continuity #355766
[*]Jai Monique #314589
[*]Jessica Bain #471328
[*]Andy O'Hare #171407
[* ]Jersie aka Allie #573228☃☃☃☃☃☃
[*] CaraSue Hall #518140☃
[*] Angela Dupuie #667982
[*] Raysa Williams #711150
[*] Preston Jeffrey #1678046
[*] Marty Serroque #1475788 Hair Stylist
[*] Preston Jeffrey #1678046