Details
Last Activity:
Jun 27, 2015
See Less
Friends (232)
Lists (5)
MMers that dont get enough Kudos
6 Photos
Eyes are the mirror of the Soul
4 Photos
Images that make a happy Casper
52 Photos
See Less
About Me
Trying to get motivated to shoot conceptual again.......When I do, I'll be back.
Thank you Mary for keeping me alive and kicking.
Every man must decide whether he will walk in the light of creative altruism or in the darkness of destructive selfishness.-
Martin Luther King, Jr.
L'art pour l'art -Théophile Gautier
That Which Does Not Kill Us Makes Us Stronger - Nietzsche
There are no mistakes. The events we bring upon ourselves, no matter how unpleasant, are necessary in order to learn what we need to learn; whatever steps we take, they're necessary to reach the places we've chosen to go. -Richard Bach
Thank you for stopping by.
If you would like to add send me a friends request, please take the time to send a brief Email letting me know who you are and why you are sending the request.
If you're looking for a fashion or glamour photographer I am probably not your guy. I can and will be happy to give you recommendations for photographers in your area that may be able to help. If you're looking to create something different than the normal portfolio picture and are willing to let go and trust my creativity then I would love to hear from you.
I travel around the United States every week….if you live in the following cities, I'm sure we can work something out. If you don't live in these cities; don't let that stop you. These are just the places I frequent the most right now.
Kansas City
Des Moines
Omaha/Lincoln
St. Louis
Minneapolis
Chicago
Oklahoma City/Tulsa
Northwest Arkansas
Memphis
Nashville
New Orleans
Anaheim
I will provide digital copies of your FINISHED photos in various sizes and formats within 4-6 weeks of the shoot depending on schedule.
Keep in mind that we will be trying to create a piece of art. You will not be receiving a lot of images from the shoot. I believe in quality over quantity.
Anyone on my profile page friends list I have worked with at least once.
If you are interested in having me work on an image that I don't feel would add to my portfolio, my standard rates are:
2 hours – up to 3 changes and 3 images - $150
4 hours – up to 6 changes and 6 images - $300
Full Day (how ever long it takes to get the shots you want) - $800
Commissioned work – Ask for details
Senior Pictures - $10,000 includes limited number of prints
Weddings - $15,000 includes limited number of prints
If you would like to buy a print feel free to contact me here or my website.
Basic Prices (some sizes are not available)
8x10 unmounted $30
8x10 mounted $50
16x20 unmounted $150
16x20 mounted $200
16x20 mounted/framed $250
All prints are limited runs on Kodak Professional Archive Paper
All prints are numbered and signed
All images are available for stock photography use as well.
Contact me for rates.
Example rates:
Commercial Web-Non Home Page-No Deviations
3 months/$4000
6 months/$6000
12 month/$8000
Commercial Web-Home Page-Deviation Rights
3 months/$6000
6 months/$10000
12 month/$15000
Nude modeling is not a requirement to work with me, but I would appreciate knowing your position on the issue prior to meeting. Some concepts will not work clothed and there is no need to waste your time or mine designing a shoot that does not fit within your boundaries.
Escorts - I prefer to meet at least once before the shoot to discuss the concept in detail. This seems to eliminate a lot of concern about bringing an escort to the shoot. If you do want to bring someone I only ask that they do not make you feel uncomfortable and that they either take direction on how to help or stay out of the way. If they can not do this, the session will be stopped.
Model Mayhem Members I've worked with
Model Mayhem Members that I want to work with:
[img]http://i42.photobucket.com/albums/e310/CaspersCreations/My%20Stuff/TopTenJpg.jpg[/im
Verified Credits (0)
Worked with Caspers Creations? Share your experience and become verified!
Add Credits
Credit Notes
Multi-Winner
Concept shot of the day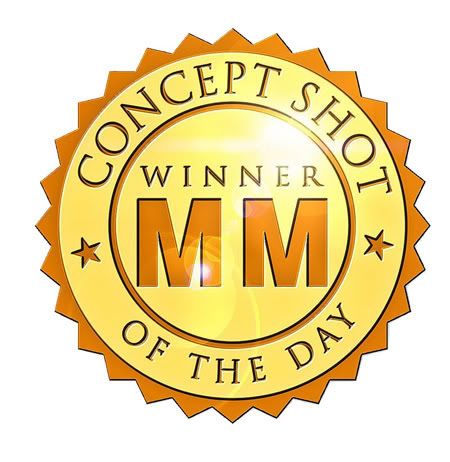 April 3, 2008 - Theme Costume
http://www.modelmayhem.com/po.php?thread_id=271460&page=3
October 8, 2008 - Football
http://www.modelmayhem.com/po.php?thread_id=356289
Create your own visitor map!
Support The Impossible Project:
http://www.the-impossible-project.com/beta/