Details
Last Activity:
Jun 16, 2013
Experience:
Very Experienced
Compensation:
Depends on Assignment
See Less
Friends (720)
Lists (9)
A Fashion Designer's Dream
32 Photos
Crystyle QOA's Favorite Shots
180 Photos
Crystyle's Favorite Shots II
169 Photos
Hottest Men on Earth
113 Photos
My World of Beautiful Women and the Talented Photographers Who Captured Them
203 Photos
My World of Beautiful Women And The Talented Photographers Who Captured Them II
123 Photos
The Best of Fine Art and Paintings and Drawings
17 Photos
See Less
About Me
The original Amazons covered their left breast and cut off the right--
I am the modern deviancy I showcase both with pure delight!
Kristile On Ujena
http://www.ujenanetwork.com/peeper.html?prof=37096
Not all stars shoot across the sky, many shine bright, capturing
their viewers eye--qoute by Crystyle QOA!
I am not all sex appeal--there lies a brilliant mind and artistic
presence within me that the world will one day bask in its glorious existentialism!
I NEED WEALTH--PLAIN AND SIMPLE--EITHER BOOST MY CAREER
OR PAY ME--BETTER YET HOW BOUT BOTH--SERIOUS OFFERS ONLY!
I'm willing to do tfp for publications, great designers, or when it's an
extraordinary addition to my portfolio.
Da Modeling Game Is About To Change--And When It Does--
It Will Scream My Name!
The harder I work--the better I get--the more I succeed--
the more I expect!
http://talenthunter.com/CrystyleQOA
http://www.tagged.com/rukiya
Approaching objects are closer than they appear--
in a moments instance my Queendom will be here!
What I enjoy most about modeling is allowing my personality
its vivid release!
http://www.modelbrigade.com/112931
CRYSTYLE QOA--QUEEN OF THE AMAZONS--
6'1--hazel/green eyes--golden skin--sexy tits and lovely thighs
--ageless-what more could u ask 4--well there is much more--
I am a business entrepreneur, model, author and musician.
I am a very creative person who is highly talented within
the artistic compliments of life. I am the complete package--
I do my own make-up (well that is what little bit I wear--
and provide my wardrobe and props if needed, I not only
take gorgeous pictures, I also bring personality and inspiration
to the set. Cooperating with the photographer professionally
with little need for direction. I have a positive attitude and love
the extreme--looking forward to working with talented and open
minded persons. I am at the formation of my modeling career--
as experience increases so will the magnitude of my images.
RUKIYA--Meaning--SHE WHO RISES HIGH
Derived from the Arabic rnqiy (ascent, rising up, progress),
which is from raqiya (to ascend, to rise up). Swahili, E. Africa
RUKIYA PRODUCTIONS is MY production company which
enumerates the essence of AFRICAN AMERICANS and all
cultured persons with the focus and development of
independent artistry as well as opportunities to network
within the company. My specified criteria is focused on
E-Commerce Management and web development.
http://www.fornasettibiz.com
Accomplishments include self publications of calenders,
profiles, independant e-commerce websites, books,
literary arts and music. Features are available for
independant magazines, artist covers, photography
displays, commercial and editorial print.
http://www.lulu.com/crystyle
http://www.myspace.com/crystylesworld
http://www.myspace.com/rukiyaproductions
http://www.poetrypoem.com/crystylespoetry
Dramatization is my pleasure--applying emphasis obtained from performing
arts and theatre. I have acquired a strong interest in fantasy art and dreamscapes--this is a new focus for my modeling. I am such a fan of Luis Royo!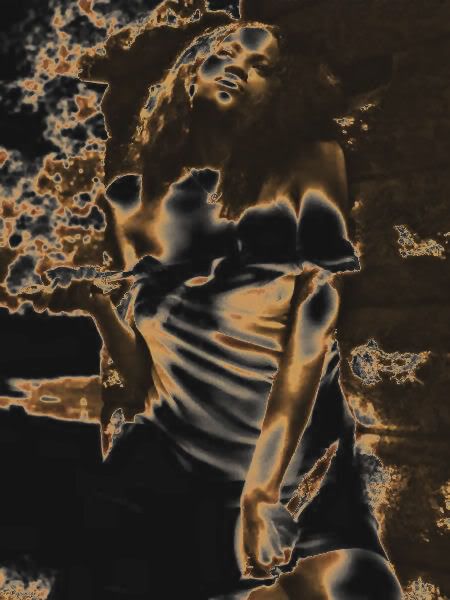 Interior and exterior design along with architectural design are
interest and endeavors of mine also along with abstract art.
I consider myself to be a wonderful delicacy of creation and
it is my pleasure to share all the beauty within myself to
the world and further pride the African American nation and
all who respect and compliment our essence.
As stunning as I am, my intellect so shines its beauty!
Qoute by Crystyle Queen Of Amazons
THE OPPORTUNITY TO WORK WITH ALL ARTISTIC
AND INTELLIGENT PERSONS WITH RESPECTABLE
CHARACTER WILL BE TAKEN SERIOUSLY!
**Willing to travel. If an overnight stay or extended travel
is needed and/or airfare, I would expect that those expenses
be paid-rates given upon request-thank you sincerly**
ALWAYS BOUT MY BUSINESS--CEO--MODEL-ARTIST-
AUTHOR-MUSICIAN-DESIGNER
All images of Rukiya Productions/Crystyle QOA are copyright
protected and may not be copied, modified, distributed or
used in 'part or whole' without my 'expressed written consent.
Verified Credits (0)
Worked with Crystyle QOA? Share your experience and become verified!
Add Credits
Credit Notes
What is more fantastic than a model?--The talented photographers who capture them--Qoute by Crystyle QOA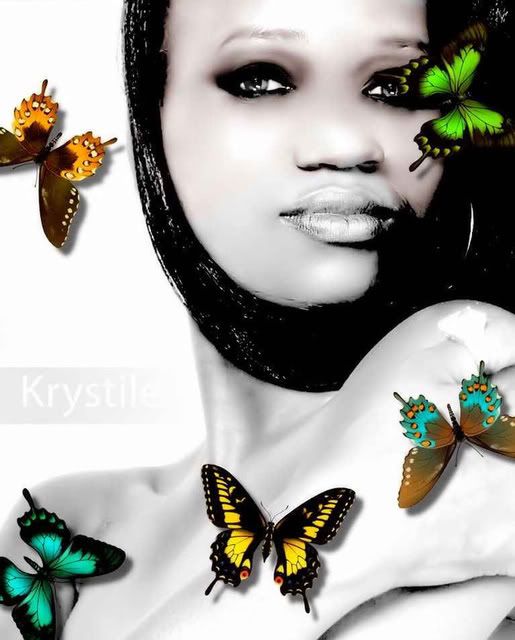 **MY AMAZING PHOTOGRAPHERS**
ARN VENTURA-MPH.TN.
EYE-CON COMMUNICATIONS-MPH,TN
ALLURE VISION-NASHVILLE,TN.
FASHION FOTOGRAPHER-MPH.TN (DEONS GALLERY)
ENSIGNIA GRAPHICZ-MPH.TN
AMC ANGELS PHOTOGRAPHY-AMC MENS MAGAZINE 4/07
M.RUBIN PHOTOGRAPHY-MPH.TN
GREG MOORE PHOTOGRAPHY-MPH.TN
SPOTLIGHT PRODUCTIONS-MPH.TN
E.L. BANKS PHOTOGRAPHY--MPH.TN
RACHEL COTTON PHOTOGRAPHY-MPH.TN
PATRICK C. PHOTOGRAPHY-MPH-TN
JERRY COLEMAN PHOTOGRAPHY-MARION, ARK.
911 PHOTOGRAPHY-MPH.TN
W.F. PHOTOGRAPHY-MPH,TN
DIGI-TELS OF MEMORIES-MPH,TN
USB PHOTOGRAPHY
RUKIYA PRODUCTIONS-MPH.TN
**Photoshop Wizard-Graphics Works**
NO REGRETZ GRFX-NEW YORK, NY
In regards to the modeling game--I am the spark to the flame!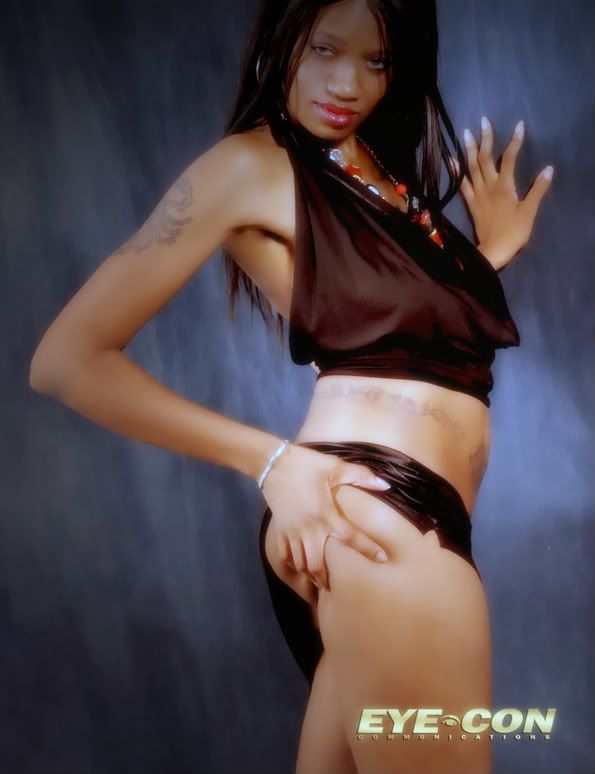 And I Am Discovered
And I am discovered, observed, seen and heard
My talents, my creativity, my voice, my picture, my words
And I am discovered, you are intriqued, somewhat hypnotized
My unique and mystic aura, has captured your curious eye
And I am discovered, my complexity stuns many
While others relate and enjoy all my designs intensely
And I am discovered, my shine allows you to travel in time
A burning star, meant to be seen, so beautiful, so divine
And I am discovered, you now share in my world, my vision
Indulge in my taste, long to see my face, feel my erotic passions!
crystyle.copyright2003
A re-invention of self