Details
Last Activity:
Jun 19, 2023
Experience:
Very Experienced
Compensation:
Paid Assignments Only
See Less
Friends (1926)
Lists (2)
more photos of me
23 Photos
See Less
About Me
Check out my amazon wish list!! Running end of year poster special!! Autographed personalized poster of me your choice for every $10-$15 spent on any wish list items. I will throw in a second one for free too!! I have items listed at any price range too!! Message me for details!
https://www.amazon.com/registry/wishlist/1CH2FJZH8F4P1/ref=cm_sw_r_fa_ws_t2_T-zwybSDVEMBN
Newest 3 publication features!! Click links to buy!!
http://missbikinichallenge.com/
***Featured in Bikini Magazine, Divine Temptations Magazine, and Tease Magazine**
Modelz View Top 100 Limelight Models of the Year!
Metropolis Number One Nightlife Magazine in NJ September Angel of the month and feature on me
Model Up Magazine October 2014 Issue my 3 page spread, interview, and photo feature on my experience on VH1 Dating Naked with exclusive Dating Naked Photoshoot!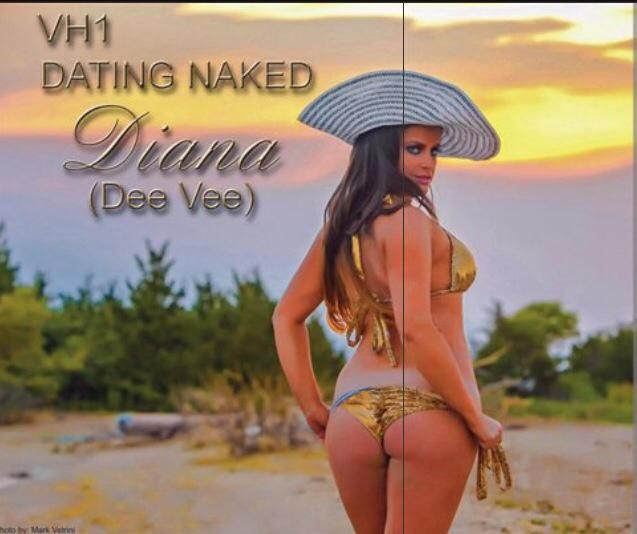 Radikal Magazine July Cover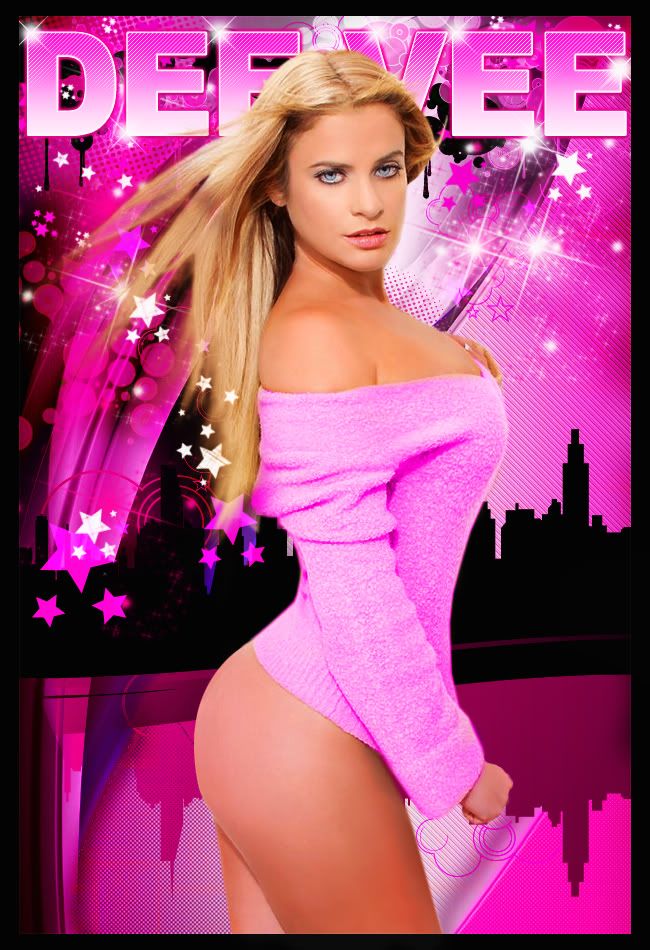 December 2013 East Coast Biker Magazine Cover and Feature:
Part of my 8 page feature from my first publication of January 2015 part of my feature in Fashion World Model Magazine
January 2015 Model Feature in Forguys Magazine
86 Boulevard Magazine Sexy Nerd Issue August 2015 model feature
Modelz View Holiday Issue Volume 2 Modelzview Candie Feature December 2015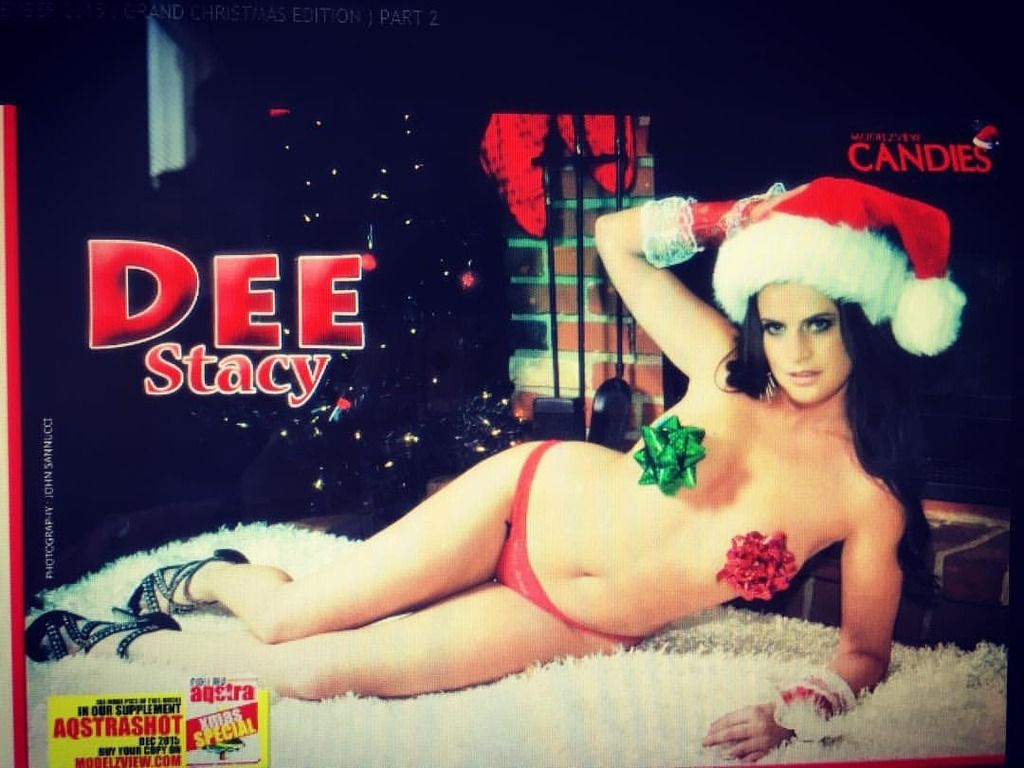 Welcome to my model mayhem page. A little about me... I have been modeling for 6 years. I specialize in mostly glamour, lingerie, swimwear modeling. However, I love trying new things and can provide excellent fashion, editorial, beauty shots, concepts type of photos as well. My experience includes but is not limited to featured model on websites, events, car shows, radio appearances, tradeshows, model hosting, body paint/liquid latex model, clothing/swimwear/lingerie shows/advertisements, commercial experience, music videos, magazines, calendars, contests, pageants, catalogue work,promotional work, and golf events/caddying. My nationality since nobody can ever tell is German, Russian, Spanish, and Romanian, so yes I'm a European mutt!!
AND YES MY EYE COLOR AND BOOBS ARE REAL!!!!!
***i am looking for SERIOUS INQUIRIES ONLY!!! I CAN NOT STRESS THIS ENOUGH IF YOU ARE NOT SERIOUS ABOUT BOOKING A SHOOT WITH ME THEN DONT ASK I CANT AFFORD TO BOOK A DAY WITH SOMEONE WHO WILL NOT FOLLOW THROUGH!!!
due to some unprofessionalism i have experienced, i need 24 hour notice if we have booked a shoot to make sure we are still shooting. either i will contact you or feel free to contact me. if i can not get through to you the shoot is off end of discussion!! I will only consider rescheduling at this point if I feel you will follow through and have a good excuse. Also, any job booked an hour or over away from me, gas and tolls must be included along with my hourly rate.
very limited tfp at this time. tfp will be only considered if you are an outstanding professional photographer who could provide a different look then I already have in my portfolio. Right now I am looking for more beauty shots/headshots and themes/concepts. If you have any in mind please let me know!! Or it will lead to tearsheets/payed work or is for a specific project or contests.
ABSOLUTELY NO NUDE/FETISH WORK!! I KNOW I "PUSH THE ENVELOPES" WITH IMPLIEDS HOWEVER NUDITY/TOPLESS/FETISH IS NOT A BRIDGE IM WILLING TO CROSS!!
implied/artistic silhouettes will only be considered with either photographers ive worked with plenty of times and am comfortable with or payed clients.
I am a layed back easygoing person and have been lucky to work with many talented professional photographers. ive worked with the photographers on my list many times and have a great working relationship with them. Feel free to check my references. I look forward to working with you!!
Verified Credits (6)
Worked with Dee Stacy? Share your experience and become verified!
Add Credits
"I finally got the chance to work with the amazing Dee. She was so much fun to shoot with and I encourage photographers to contact her to set up a photo shoot." Read less
"One of the most professional and reliable models I've worked with from model mayhem" Read less
"Prompt, professional and fun to work with. Understands very well how to pose for Implieds. Highly recommended." Read less
"Dee has always been on time and works well with others. Very professional and takes direction well." Read less
See Less
See All Verified Credits (6)
Credit Notes
***Here is an outline of my resume. For official resume message me and I'll be happy to send it***
Web Work:
Yummy or Gross
Body Rockin- featured cover model May '13 multiple model of the week/day
Pixacom Mens Magazine
Local Philly Hottie of the Day
93 X Radio Station
BNRX Radio Station
Heymanhustle
Nutekspeed
FemmeExposure
ThinkPhillySports
IsuckatGolf
Scoreboardporch
Local NJ Hotties
Coordinate XY Mens Magazine
ThatsmyCrap
NJ Bikini Team
Angels Playpen
Gaming Today
Theospark
Parts Peddler Magazine online
Soletron Hotties
The Valley Beat Model of the week online
Boobpedia
Hustlebunny
Philly Gambles
Meat Beer Babes
SI Babes
Coed.com
Vyzion Radio- Elite Featured Model
Web Tearsheets:
Local NJ Hotties Calendar
Inside Women
Hot Lix
Bikini Auditions voted top bikini model
FemmeExposure- multiple covers
Maxim Online Holiday Hotties
Foul Balls
4Play
Miss Coed feature 10/29
ModelMania featured Christmas model December 10, 2016
Print Tearsheets:
NJ Fast Lane Biker- cover
Dokk Nightclub add
Bud Light Poster
Calendar pic app for Iphone
numerous event fliers
Southern Glam
Dipstick Magazine
Gaming Today
Southern Peach
Flava Girl
Vicissitude
Wyked Kyss Billboards
Steppin Out
24/7
Trentonian (2x page 6 Bikini Model)
Envy
East Coast Biker- cover
Model Up
Long Island MMA- cover
The Wingman Chronicles book- cover
adds for multiple photographers
DaGlam Magazine
Snap Matter '12 Swimwear Edition
Radikal Magazine- January and June model of the month features and July Cover
Asbury Park Press
Parts Peddler Newspaper-front page
The Valley Beat model of the week
East coast biker magazine December 2013 cover and 7 page feature
Modelz View Magazine June 2014 Limelight Model Feature
Aqstrashot Magazine June 2014 Featured Model
Metropolis Nightlife Magazine Angel of the month and spread September 2014
Snapmatter Swimwear Issue Volume 8 September 2014
Model Up October 2014 3 page feature, photos, and interview
Modelz View Magazine October 2014 3 page feature, photos, and interview
Fashion World Models January 2015 8 page model feature and interview
For Guys Magazine January 2015 2 page model feature spread and interview
Modelz View Magazine Top 100 Limelight Models Cover and Feature June 2015
86 Boulevard Sexy Nerd Issue August 2015
Modelz View Holiday Issue Volume 2 Candie Model Feature December 2015
Aqstrashot Magazine Christmas December 2015 Model Feature
Bikini Magazine April '16 2 page model feature
Tease Magazine 2 page model feature April 2016
Divine Temptation Magazine 1 page model feature April 2016
86 Boulevard Summer Bonus Issue 4 page model feature August 2016
Badd magazine swimsuit 100 mega swimwear issue 2 page feature September 2016
Inside Out Babes 6 page spread featured model November 2016
Lifestyle Plus 4 page spread featured model January 2017
Purple Candy magazine 2 page featured model February 2017
Inside Out Babes April 2017 cover and 6 page feature
Lifestyle Plus 4 page spread featured model May 2017
Calendars:
2010 Jersey Girls Calendar
2010 Ihotties Calendar
Taboo Bikinis Calendar
Red Zone 2011 Calendar
Bahn Burner 2012 Calendar
Dangerous Curves 2012 Calendar- cover and month
RJ Maliwanag Swimwear 2013 Calendar-cover and month
Rising Phoenix Gym 2013 Calendar
East Coast Biker Magazine 2014 Calendar
Jersey shore premiere 2014 calendar add for jersey joe car service
2015 Teaseum Bikini Calendar
2016 Philly Sports Girls Calendar Cover and month of January
Events:
All Model Zone Race Team
FHM Rotobowl Fantasy Football
Liquid Latex Fashions
Playboy Golf (3x Atlantic City, NJ 1x NY)
Tun Tavern Golf Tournement/bikini contest
Roster Doc Fantasy Football
PAS Magazine promo model
Jewels Entertainment
Strolling Tables
Party Girls Around the World
Miss Red Hot
Bone Breakerz Round Card model
Maxim Model for Maxim Halloween Devil Cut Whiskey Party
Outlaw Fight Gear Round Card model- Lou Neglia Ring of Combat MMA Fight
Carslile Corvette Show, Kerbeck Dealership Model, Carslile, PA
Mercedes Benz Customer Appreciation 2 years event manager, Flemington, NJ
Links and Laces Golf Finals Jaco Beach, Costa Rica Sep '15
Links and Laces Golf Event, Mt Airies Casino, Poconos, PA June '16
Shows:
East Coast Biker
Harley Davidson
Absolut 100 Lingerie
Deviant Body Art & Spirits Halloween costumes
Sexy Bunny show for IFG
Cupids & Playmates Lingerie
Wicked Faire Alice and Wonderland
Bossio Photography 18th Anniversary Lingerie
Miss Red Hot Lingerie
MyNaughtyLingerie
Playboy Intimates Lingerie
Saint and Sinners Lingerie
Galavia and Bikini Madness
Jersey Shore Premiere Fashion Runway
Sweetest Sin Lingerie and Posch Boutique Sinful Summer Soiree
Radio Appearances:
Barsky Babe
Maxim Sirius Radio
93.3 WMMR Hottie cam
Model hosting/Photography Workshops:
Models and Bottles TV
Columbia Ford/Kia/Mercury Open House
Lingerie model host Club Cheetah
Miss Red Hot special events/superbowl party
Primal Stare Beach Party Workshop featured model
Lingerie and less workshop featured model
American Photo Magazine featured model (2x NYC location and 1 yr event manager as well as model)
Digital Days Workshop featured model
TF Camera Photo workshop featured model(2x)
Christmas Sexy Photo Workshop Studio 212 Rahway, NJ
Iron Valley Harley Davidson Appearance for Cover of 2014 East Coast Biker Magazine for Dealership Bday Party
TeaseUm Bikini 2015-2016 Calendar Shoot, Maui, HI
IBMS shoot camp 2016 Destin, FL
Bridal Model for Ray Roman Workshop Tour Philadelphia, PA
Photographics Society of America workshop model, Princeton, NJ
Advertisements:
Stijl Lingerie
Italian Accessory Network
Iloveswimwear.com
Vinellli Jacuzzi
GoHoochie
G World Intimates
Wicked Intimate Lingerie
Silverback Cycles
Vicious Couture
Thats Phat
Starwear US
Pango Pango Swimwear
Remix Network Djs
Wet Synergy
Sun and Sea Sexy Bikinis
4EverSexyNJ
DiamondWear Diamond Thong model commercial/infomercial
Tv Experience:
Music Video "Candy Girl"
Music Video Mike Lembo feat Gia Bell "Life of the Party"
Six Flags Great Adventure extra
Yuengling extra
Bikini USA Reality Show NJ
Chef Gilettos Human Platters
Spike TV "Inkmasters" Season2 bodypaint model
NBC Tv Show "Do No Harm" gogo dancer
Style network "Jerseylicious" customer at Anthony Roberts salon
Music Video The Kaptn feat Miley Cyrus "The Juice"
Music Video SSX "Give it Up"
MTV "Girl Get Your Mind Right" speaking role, interview with relationship guru Tianna Smalls
Model for Tv/WebCommercial for Crazy Horse Cabaret outside Atlantic City, NJ
Model for Centerfolds Cabaret TV/Web Commercial in Vineland, NJ
VH1 "Dating Naked" Season 1 Episode 5 Cast Member
NBC Crazy Talk Celebrity Guest Season 1
Contests:
Yearly winner Playing Cards Tristatehotties
Maxim Hometown Hotties (3x)
Miss September Ihotties
Bikini Auditions top bikini model
Finalist in Whipering Eye Tequila
Promotional:
Tristatehotties
Heineken/Heineken Light
Dos Equis
Amstel Light
Disney/Visa
Bud Girl
Puris Vodka
Axe Angel
Liquid Lightening Energy Drink
Casbah
Cruzan Strawberry Rum
Party Girls Around the World
GMC
Acura
W Hotel
Costco beauty products
Omega flavored water
Dove Mens Care
Tussock Jumper Wine
Dasani Water
Rex Goliath Wine
Scoops Wine
Landshark
Michelob Ultra
various golf events
Corona
Barbie Cares Recycling
Revlon
Coppertone
Kahlua
T-Mobile
Karma Tequila
West Five Supper Club
Bottom Dollar Food
Hallmark
General Swedish Snus
Gillette
Foundation Room
Kellogg/Sodexo
Culturelle
Geiko
Cruzan Rum
Al Capone Premium Cigarillo
Maybelline NYC fashion week
UV Vodka
Lever 2000
Skinny Girl Vodka
Coors Light
Pepsi max
Dove
Oil of Olay
Pucker Vodka
Courvoisier Rose and Gold
Dekrupyer Crave Flavors
Sauza Tequila Silver and Gold
Beck Sapphire
Amstel Wheat
Cellucor Pre Work Out Energy Powder
Neesa Indian Cuisine
Guinness/ Guinness Blonde
Dr Pepper Ten
Girl Go Lightly Wine
Smirnoff Sorbet/ Smirnoff Ice
Pinnacle
Shellback Rum
Smirnoff Iced Cake
Smirnoff Caramel Kiss
Killbegan Irish Whiskey
Spectrum Flax Seeds
Jose Cuervo
Crabby Ginger Beer
Captain Morgan
Berentzen Apple
Newcastle
Red Stripe
Cabrito Tequila
Kidde Fire Alarms
Vitafusion Gummy Vitamins
Red Stag
Jim Beam Honey
Cabin Fever Whiskey
Russian Standard Vodka
Vaseline moisture spray
Devotion Vodka
Shocktop
Stella Artoris
L'Oreal
Baileys Irish Cream
2 Gingers Irish Whiskey
Sam Adams Boston Lager/Seasonal
Almond Butter
Goose Island
Brooklyn Summer Ale
Lifetime Fruitesse
Parrot Bay
Johnny Walker Blue Label
Amstel Radler
Strongbow
Malibu
Captain Morgan White
Tavernello Italian Wine
Southern Comfort
About Time Protein Supplements- manager/team lead Philly market
Georges Vigouroux Wine
Leinkugal/leinkugal Seasonal
Blue moon seasonal
Crispin hard cider
Shock top seasonal
Applegate organic food
Eppa Sangria
Next organic chocolate dried fruit
Redds apple ale
Effin Vodka
Coney Island- Hard Rootbeer and Mermaid
Oreo Thins
Aloha Protein Shakes and Protein Bars
Garnier Haircare
Colgate Optic White
Zico Coconut Water
Eckrin Sausages
Josh Wines
Lipton Ice Tea
Barone Fini Wine
Applegate Hot Dogs
San Pellegrino Water
Luna Bars
Fiber One Bars
Western Son Vodka
Magic Moments Vodka
Coravin Wine Pourer
Villa Pozzi Wines
Stateside Vodka
Luna Nuna Wine
Americas Choice Desserts
Bunn Coffee Maker
Courvasier
Dreaming Tree Wine
Ava Grace Wine
Fireball
Kelloggs
mutiple tradeshows/special event promos/spokesmodel positions
Few Tradeshows Including:
AVN Las Vegas, NV Liquid Latex Fashions
Exxxotica Woodbridge, NJ Eye Candy Model (2x)
Dj Expo, Atlantic City, NJ booth model
Philadelphia Auto Show, booth model
NYC Auto Show, Proline Car Stereo model
Allied Beverage Show, Atlantic City, NJ Jim Beam Model (2x)
Atlantic City Food and Wine Festival, Jim Beam and Rex Goliath Model (2x)
Allied Beverage Show, Atlantic City, NJ Bodypaint model for Absolut Wild Tea
Exxxotica booth model notchback kitt
Atlantic City Beerfest (3x) booth model
Limo digest booth model Atlantic City, NJ
CK Wholesale Booth model Space Cadet Potpourri Atlantic City NJ
Cigar Fest Split Rock Resort Lake Harmony, PA. Havana Honey Booth
Lightfair International, Philadelphia, PA, Everlite booth model
CPHI North America, Philadelphia, PA Strongarm booth model
Me as a bodypaint/flash challenge model on spike tv inkmaster 2 "Semi Nude 911"
Style Netwoks Jerseylicious client in Anthony Robert's Salon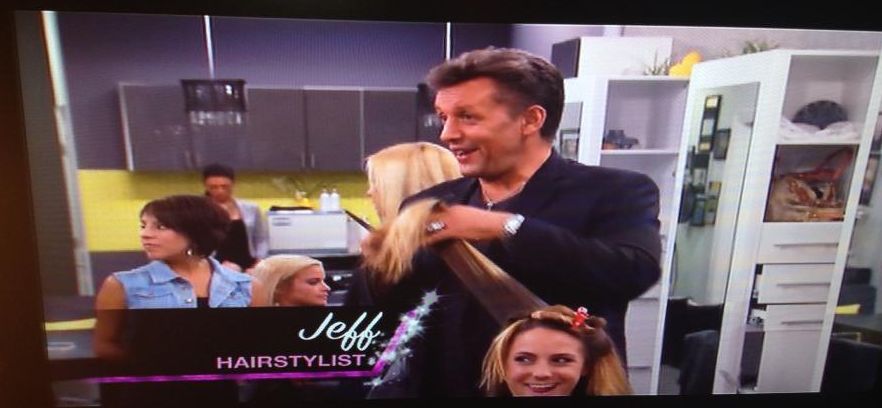 VH1 Dating Naked Cast Member in Season 1 Episode 5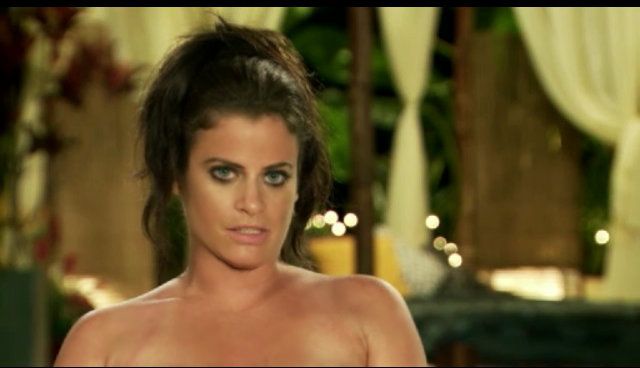 NBC Universal "Crazy Talk" Celebrity Guest being interviewed by Tanisha Thomas host of "Crazy Talk" and cast member of "Bad Girls Club"