Details
Last Activity:
Jun 27, 2013
Experience:
Very Experienced
Compensation:
Depends on Assignment
See Less
Friends (1904)
Lists (1)
Fischee's list of killer photos
0 Photos
See Less
About Me
*Please READ ALL of my profile before contacting me..
.tumblr.
/
.twitter.
/
.facebook.
/
.zivity.
/
.foxblood.
/
.ultravixens.
"ART does not need humans at all to exist..."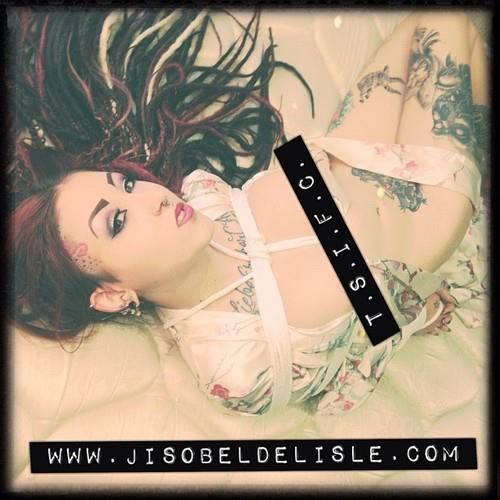 Currently::
Sporting [natural looking] dreadlocks in various bold shades of auburns, wines & purples with platinum accents, down to my rear, shaved into a hawk.
Acey Slade rocks my locks.

I am a full time tattoo artist, that is how i make my living: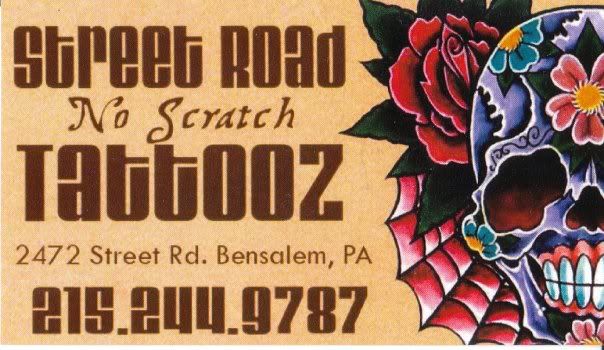 NYC, Pennsylvania, New Jersey, Baltimore & Delaware
i also frequent Los Angeles & New England
_______________________________________________________
i no longer post my tour dates here, please pm for availability, serious inquiries only.
i am your
Feisty Pink Heavily Tattooed Soft Female Kamikaze Creature
Interested in working with those whose work compares to, or exceeds the quality of work already in my portfolio. I am in no need for "port updates" trade, i have my own team for that..
-i will never turn down anything that challenges my ability as a model.

Travel(USA):: I often take my show on the road,
the distance of my travel will depend on the assignment, location, and/or compensation.

International:: I have a passport for international travel.

Paid:: My rates are reasonable. I can also be bribed with Jefferey Campbell shoes.

TF:: I still shoot TF assuming you have a concept that will blow me away. I shoot content trade for Zivity, or lots of other lovely things like tearsheets, taxidermy, & wardrobe

Designers:: Always looking to collaborate with amazing designers.
However i am no longer interested in shooting latex.

NO!:: bondage, foot fetish, tickle videos, alternative paysites, "bra & pantie set/bikini on a backdrop", or spread shots. Just because because i'm comfortable with my body doesnt mean in interested in letting you photograph all of it..

References:: Feel free to contact anyone on my credits list for a reference.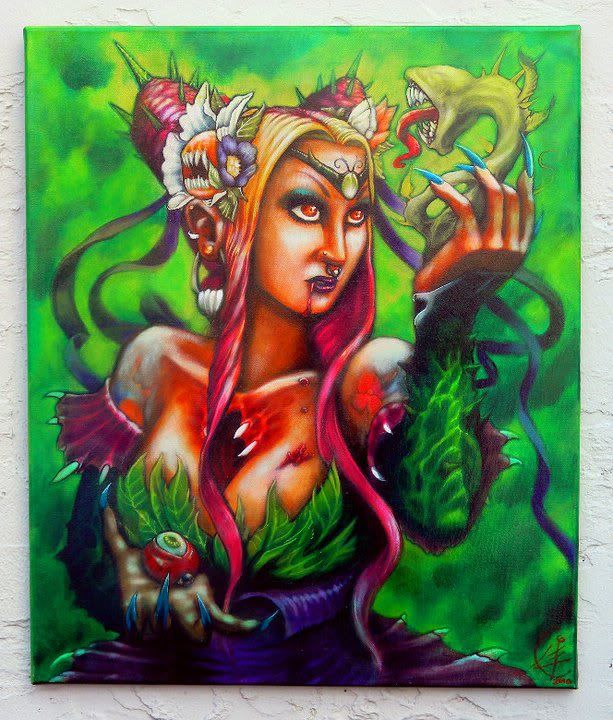 "Dryad" painting inspired by the modeling work of Alexandra Fische, painted by Leif Olsen

[quote]My Body Modifications Include::
Ink--
-full color traditional japanese water/koii sleeve [right arm]
-greyscale japanese portraits sleeve [left arm]
-script chest piece "Liebe Erobert Alle" ["Love Conquers All"]
-small black star outline [right hand]
-three bats [left side of neck]
-script "H2Ocean" [back of neck]
-skull&&rose piece [lower stomach]
-script "Sevas" && "Tra" ["Art Saves"] [back top of thighs]
-"Lil Bones" greyscale portrait [left foot]
-full color skull&&rose collaborations [each calve]
-"KAMIKAZE" knuckles, pink script
-post apocalyptic "my lil pony' [left thigh]
-pagan star [left ear]
-fuchsia upside down cross [left ear]
-demon skull coverup[right thigh]
-cherry blossoms [nipples/areolas]
-TokiDoki Diamonds [second row knuckles, left hand]
-"Jello Kitty" pink hello kitty jello mold [left thigh]
-pink tentacle filigree & black star stipple [right sidehead/face]
-13 [left hand]
-Lucky Chinacat SatanSphinx [right inner thigh]
-"Astro Creep" toe knuckles
-baby baphomet [left thigh]
-religious icons [second row knuckles, right hand]
-negative space alchemic symbol for sulfur inverted [sternum]
Piercings--
-ten various piercings, including size 0 plugs[ears]
-both nostrils
-septum
-medusa
-both nipples [retired]
-bellybutton
-forward helix [left ear]
*i do not remove any of my piercings other than my septum.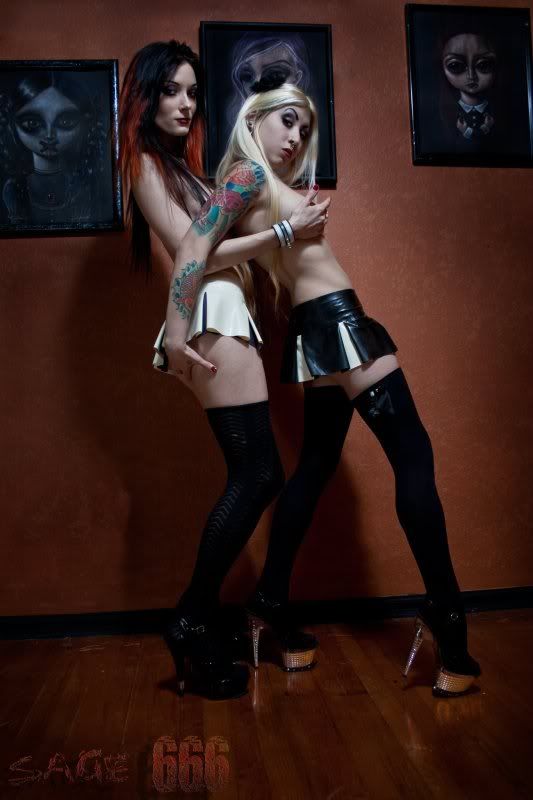 Additional Skills::
-i generally do my own hair & makeup, but am not opposed to working with licensed professionals.
-i sew like a spider. i design & create the majotiry of my wardrobe & jewelry for my conceptualized shoots.
-disco! i am available for hire as a go go. my experience ranges in clubs, events, high profile parties, and stage performances.
i have several years of ballet & jazz experience as well as pole dancing.
-i am small and compact. [i fit in small places] i am incredible flexible [double jointed in weird places, former gymnast & cheerleader]
-run way modeling [and all other stage work]
- event planner - projects, workshops, events.
-visual arts since birth (sculpting, sketching, painting, etc..)
-certified bartender
-professional tattoo artist
[/quote]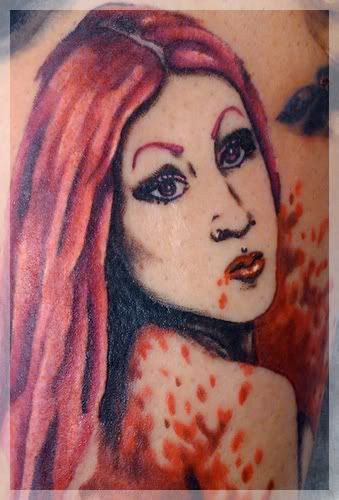 Immortalized on my dear friend Chuck Maher's leg.
Photo Reference by Corwin Prescott.
Tattoo by yours truly.
Verified Credits (0)
Worked with Alexandra Fische? Share your experience and become verified!
Add Credits
Credit Notes
-
H2Ocean Promotional Model
[as of 2007].
-
Bizarre Magazine
Ultra Vixen.
-MachineKUNT record label promotional model.
some of my lovely photographer friends ive shot with::
-Lithium Picnic - MM#581
-MojoKiss - MM#40972
-Corwin Prescott - MM#285248
-Steve Prue - MM#311
-Blind 7 - MM#371430
-Jeff Cohn - MM#98
-S. Jenx - MM#3873
-Jerry Bennett - MM#1374
-The Photography of J. Isobel De Lisle - MM#168006
-Laura Dark Photography - MM#2333
-NoiseNest - MM##1540300
-EPO - MM#460931
-Brosius Photography - MM##378707
-Sage666
-Krazy Spoons - MM#389551
-F.Benveniste - MM#369286 [of France]
-PK Brazil - MM#209837
-Dorado Inc - MM#642939
-Marc Mauro - MM#691
-StudioCMC - MM#300105
-StudioCMC II - MM#729531
-Creative Lens Photo - MM#453220
-eLizbiz photography - MM#678429
-Hannah K - MM#1587428
-JohnnyB - MM#119618
-Alice Marie - MM#543182
-KaoS GRaFFiX - MM#55999
-S A Y E R Photography - MM#106343
-Studio206 - MM#148598
-Dastardly Dave - MM#105703
-Michael Heartless - MM#1320025
-Barrie Blau -MM#1041706
-Glen Tuttle - MM#10302
-Reagan Lam - MM#1195713
-S+S - MM#275631
-Dead Clown Studios - MM#1272244
-BIYOSHIPATRICK II - MM#655968
-Jason Hyde - MM#9594
-Joe Shoots Me - MM#236870
-Jaymo Photography - MM#823765
-Tiffany Webber Photography - MM#1094433
-Visual Distress - MM#510136
-Arsine - MM#90039
-Ivan Hicks Photography -MM#618549
-Arvin Alston - MM#294864
-Simmone Von Sydney - MM#1172459
-Mandurphy - MM#660459
-Ken Norcross - MM#54061
-Timothy P Hines - MM#667692
-Poison Applez Inc - MM#550645
-Naked Glory - MM#792005
-Steven Douglas - MM#553840
-Stiver Photography - MM#830509
-Carbon Decay -MM#1246579
-Stephen Markman -MM#715594
-Ds Photography -MM#849794
-Gair Wissenbach -MM#861697
-NN Star Photography -MM#610764
-Fine Art Portraiture/Eric Gray - MM#356177
-Angel Rift Photography - MM#15399
-Abandoned Graphics - MM#522715
-"Spike" Stephen Kilmer Photography
-Printz Photography - OMP ID #199895
-Optimism Photography [Adam Ramirez] - MM#350667
-Mariela Georgieva
-David Frei
-Bryan Pascual
-Weintraub Photography - MM#866342
-Violet Skye Images - MM#133014
-Contamination Dolls - MM#887309
-Jeff Wickliffe
-Ju'see - MM#1020300
-Laura Keen Photography - MM#1272878
-John Treichler - MM#594857
-Johnathan "MisterVibe"
-Maura_ - MM#410938
-SCC Photography - MM#1169267
-Madame Black Photography - MM#902565
-d james dee - MM##262757
-Glamour1Studio - MM#187819
-Moore Photo Graphix - MM#240549
-JoshuaDavisPhotography - MM#327007
-Smile Sourire Sonreir - MM#327007
-13th Floor Photo - MM#747904
-Abraham Friedman - MM#1268035
-PhotoInspirations - MM#606338
-TJ Morgan Photography
-TM Photography [Ted Masters]
-Siabhan Downs
-Ed Lee
-Steve Fabry - MM#818409
-Cultured Pearls - MM#492558
-RedLite Photography
-GWR Productions - MM#140814
-Mike Pierce - MM#331792
-Alex Somma MM#828144
-Kevin Convery
-Kelvin zlochevsky - MM#1454555
-Driven By Boredom - MM#627616
-Farley Zoober - MM#1209379
-VSD Photography - MM#1828661
-RudeBoy Photography - MM#1347881
Photoshop Wizards::
-P A P A R A Z Z I - MM#890552
Publications::
-"Goliath" -latex book
-"Beauty In Darkness"
By Laura Dark
-"Dirty Little Deeds"
By j. isobel de lisle
-"Tatted"
By Griticityinc
-Too Fast Clothing Spring/Summer '09 catalog
-various H2Ocean advertising.
-Laura Dark's Business Card
-Reagan Lam's Business Card
-Too Fast Clothing Fall/Winter '10 catalog
Video::
i do
not
do adult videos, however, you might catch me on MTV in a few music videos.. or in my friends bands tour videos
...
-Job For A Cowboy- "Regurgitated Disinformation" Music Video.
from the album "Ruination"
[soon to be released]
AND...
-"Unfurling A Darkened Gospel" - Job For A Cowboy.
-TraumaDeville&&SoreEyes
Killers Never Die Tour
Week 3 Tour Video
-
Ruina tour 2009
Imperative Reaction/Pysclon9 tour videos.
-stop motion filmography by Gair Wissenbach MM#861697 featuring Manzin MM##314564 + myself.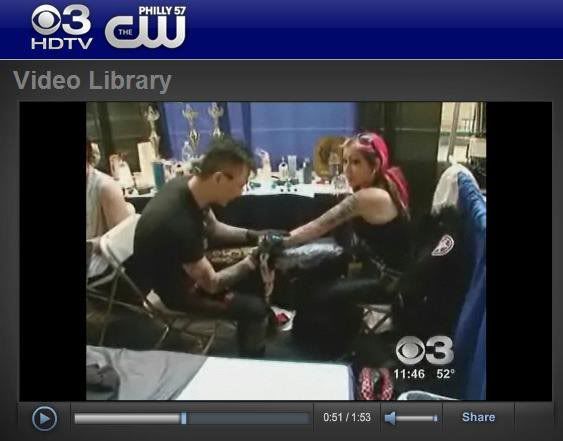 Television::
-Philadelphia Channel 3 CBS News March 29, 2010 12:03am E.T
"Body Art On Display At Tattoo Arts Convention"
Magazines::
-East Coast Ink Magazine - photography by SAYER - MM#106343
-Bizarre Magazine - Issue #158 February 2010 [full page in Ultra Vixens Section]
-WWS Magazine Model Feature/Interview [released April 18, 2010]
-Alt Noir Magazine -COVER and Model Interview- Spring/Summer Issue July 2010
-Urban Ink -Issue 53 page 28 [June 2010]
-Rebel Ink - page 33 shot by Steve Prue [September 2010]
-Goodies Magazine Full Model Feature & Interview[release October 2010]
-Synthetic Sensations Magazine - COVER - Feature/Interview [June 2010]
-AP Magazine - Too Fast Clothing ad. pg 152 - 25th Anniversary Issue [August 2010]
-Tattoos For Women Magazine Issue #96 -Too Fast Clothing Ad pg 56, pg 58
-Bizarre Magazine Issue #166 [September 2010] page 90 "London Edge Central"
-Alt Noir Magazine - Summer/Fall Issue #8 ~ artist feature, interview, makeup feature [Dec 2010]
-The Petite Alternative ~ COVER, spread & interview [Jan 2011]
-Dark Beauty Magazine "love sucks" [Feb/March 2011] issue ~ model feature
-Senza Respiro Magazine Vol.1 No.1 Premier Issue ~fine artist feature
-Sublime Rush [details soon]
-Alt Noir Magazine ~ Issue 9 - Designer feature for Baby Loves Latex & Itzy Bitzy Hats
-Skin & Ink Magazine - Philly tattoo convention
-Tattoo Revue *COVER* & spread [Issue #156]
-Skin & Ink Magazine [pg 56] -Baltimore tattoo convention
-Rebel Ink Magazine - Hank3 Feature Sept/Oct 2012 Issue
-Too Fast Clothing Immediate 2011 catalog *COVER*
-Too Fast Clothing Fall/Winter 20011 catalog *COVER* & just about every page
-BelleMorte Magazine ~Just Latex Edition [Sept 2011] Alloy Latex feature
-Gorgeous Freaks Magazine ~ Issue 6 April 2012 *COVER* Interview, spread, & Alloy Latex Feature
-Savage *COVER* & artist feature [release TBA]
-TATTOO [release TBA]
-Too Fast Clothing Spring/Summer 2012 catalog *COVER*
-Filigree - Issue4 Fall/Winter 2012 - Pink&Ink artist feature
-Tattoo'd LifeStyle *Limited Edition Issue*
-Urban Ink Magazine - Jan2013 Issue [BlackMan] #29 pg 47[United Ink Convention]
-Skin&Ink Magazine - March2013 Issue #142 [United Ink Convention]
-Alt Life Magazine [Greece] Jan2013 *COVER*
-Tattoos For Women - Feb2013 *Artist Feature & spread*
-Lollipop Magazine - feature model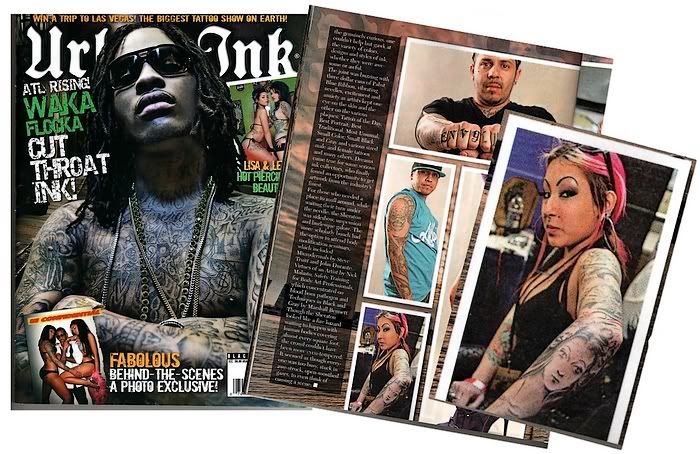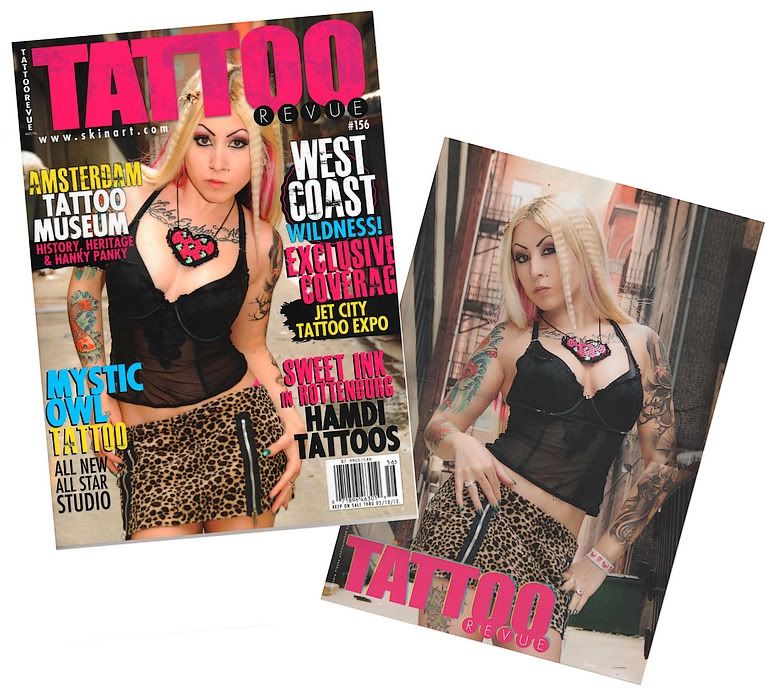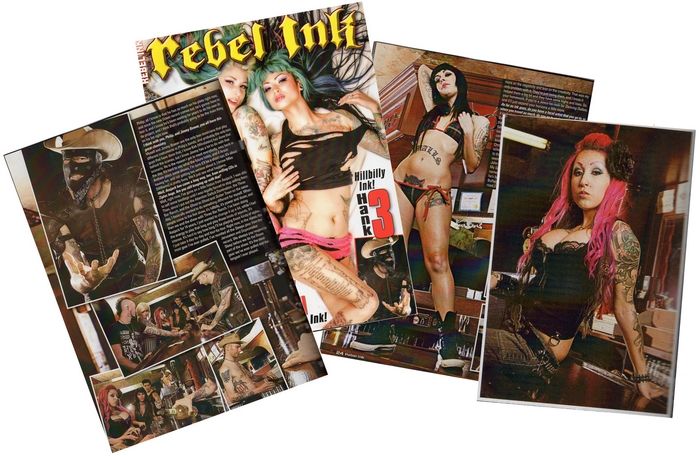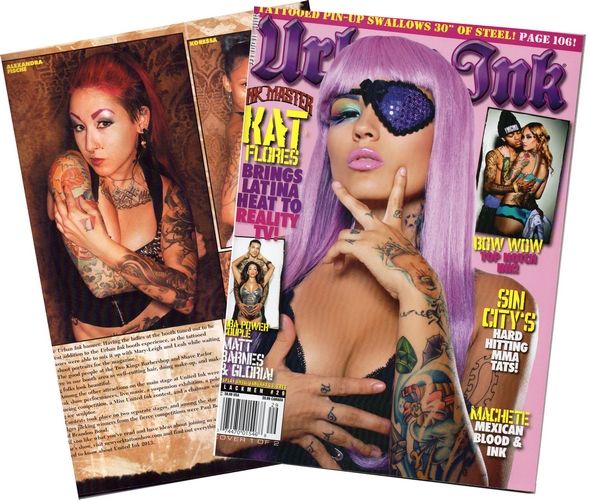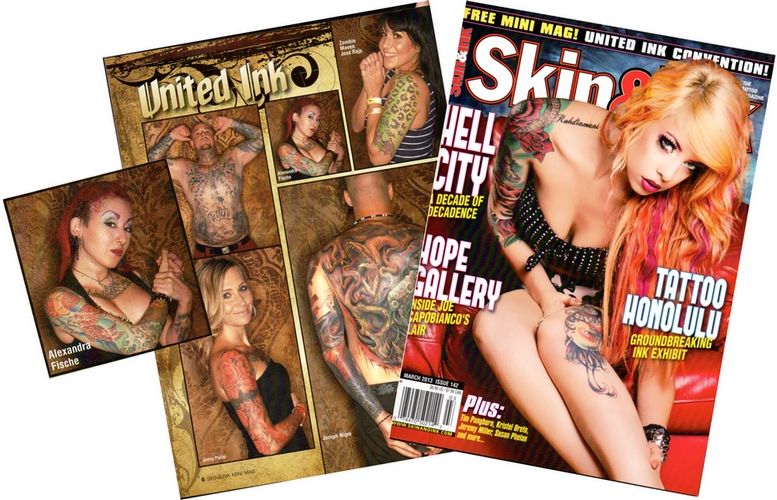 Clothing Lines/Designers::
-Eric Aswang - MM#543552
-Delicious Corsets -MM#70657
http://www.deliciouscorsets.com
-Too Fast Clothing [online catalog] -
http://www.toofastonline.com
-SourPuss Clothing
http://www.sourpuss-clothing.com
-Heartless Revival MM#1579469 [runway]
-HellBunny UK
-Paper Doll Productions [catalog]
-Switchblade Stiletto [catalog]
-Tripp NYC [fcatalog]
-Lip Service [runway] [&catalog]
-Cyberdog [runway]
-Sibyl Vain Clothing - MM#1089472
-Candy Rock Couture - MM#1188251
-The Corset Girl - MM#1526830
-Madame Corzettes
-Breakin Chains - MM#1914638
-Shitsville Clothing [Italy] - MM#1695257
-Facing Costumes [steampunk]
-Swollen Skateboards -
http://www.swollenskateboards.com
[clothes, skate decks, etc..]
-Filthy Brand Clothing -
http://www.filthybrandclothing.com
-F I V E Clothing. -
http://www.armonnoor.com
-Fische Couture
-various band merch.
Latex-
-Ego Assassin
-BabyLovesLatex
-Spiral Stitching - MM#440525
-Latex Nemesis - MM#588031
-Crash Trash Designs MM#1570190
-ALLOY Latex -MM#741442
Jewelry-
-Martha Rotten
-Velvet Volcano
-Savagery Art and Clothing [Etsy]
-Hyde's Vice
-Mary Anna Fetterman [etsy]
-Pretty Poison
Accesories-
-BrokenBrainz by Eric X
http://www.brokenbrainz.net
[custom fetish gas masks, respirators, && goggles]
-Deanna Danger Designs - MM#1257835
-Itzy Bitzys Hats - MM#1109634
-Hypoxia Creations - MM#2354155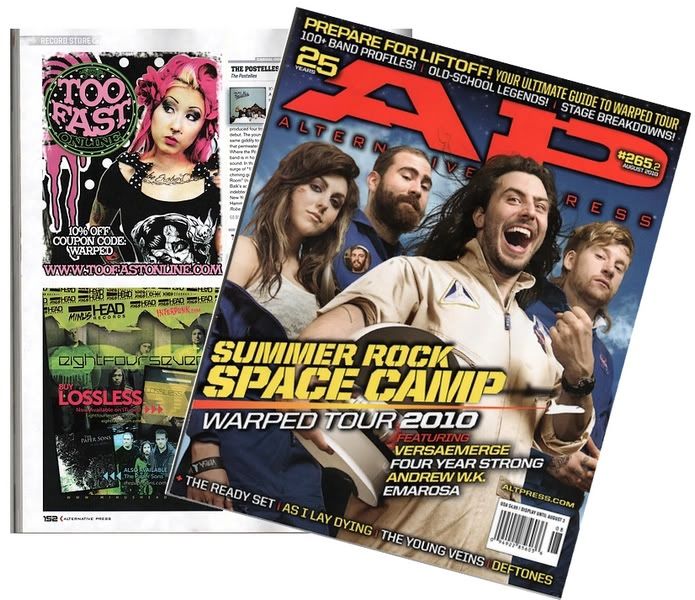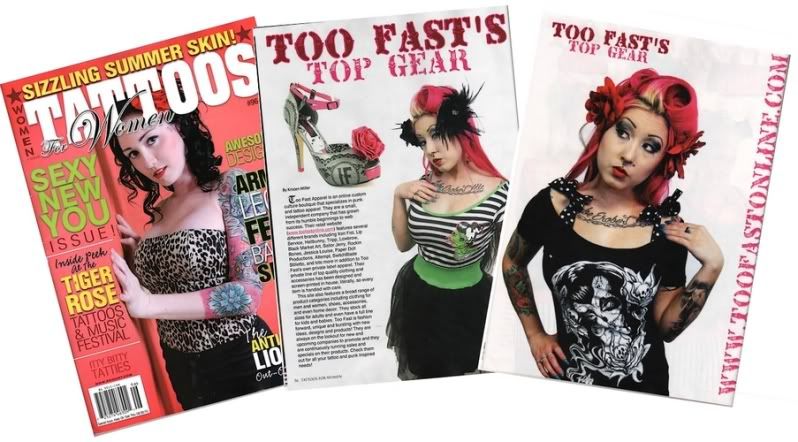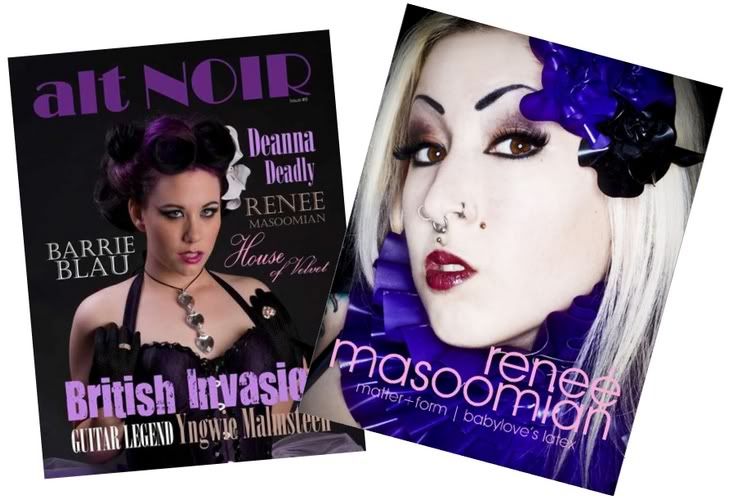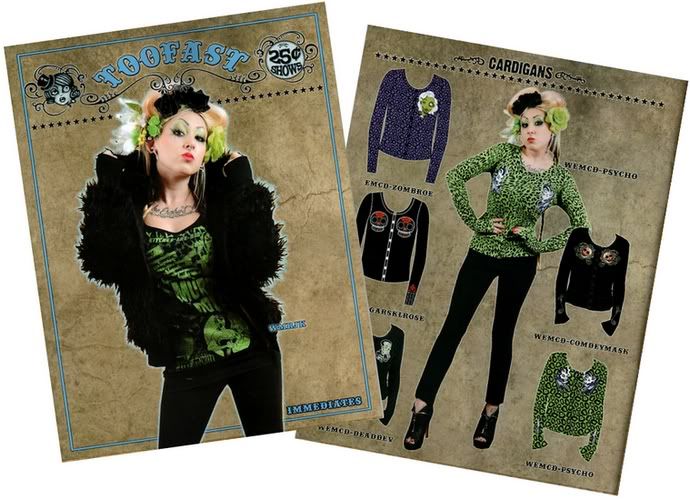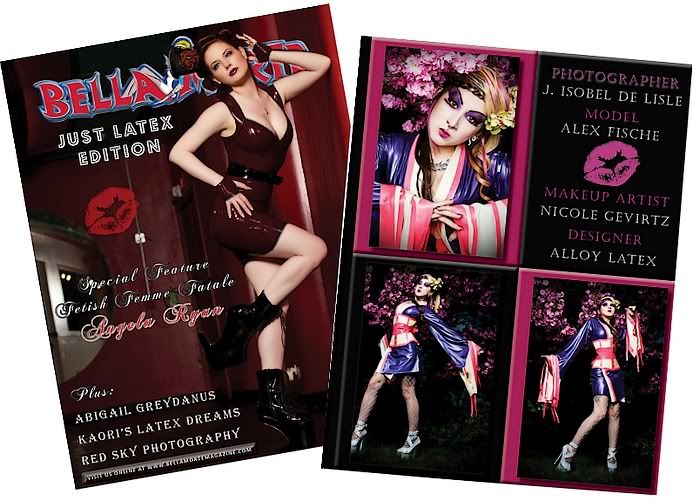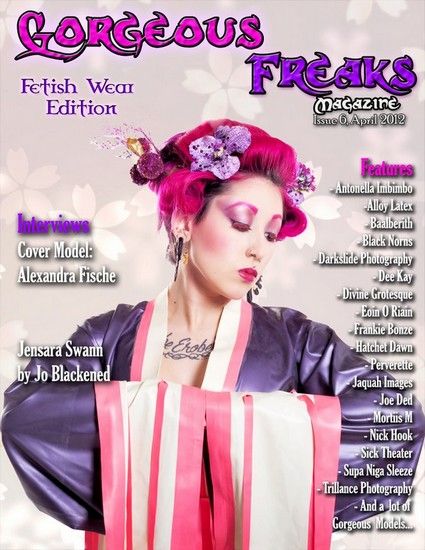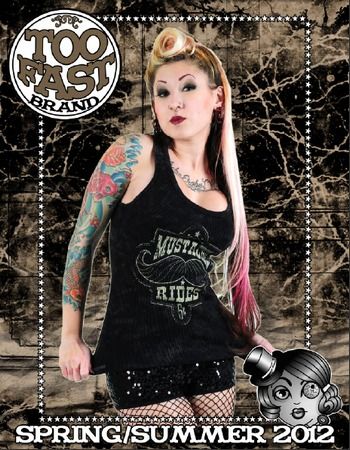 Just A Few Events Ive Been A Part Of::
-Candy-Rock Couture & Too Fast Shoe's: Dream Dollz in CandyLand fashion show @ Pink Elephant NYC April 2013
-Los Angeles Fetish Film Festival Oct 2012 runway for Eirik Aswang
-Candy Rock Couture Runway Show @ Hotel Empire NYC April 2012
-Philadelphia Tattoo Convention Feb2012 [717 & H2Ocean Promotional Model]
-Group Workshop @ Sopha in Manchester, New Hampshire [Jan20/12] w/Vika Nox
-Reflections Benefit 2011 [grand finale runway model & painter for art gallery]
-Annual HalfTime Wet Tshirt Contest @ Cheerleaders Philadelphia Oct3,2011 [WINNER]
-"The Devils Double" Movie Premier Event July2011 [Cheerleaders Promotional Model]
-Baltimore Tattoo Convention April2011 [Promotional Model]
-Philadelphia Tattoo Convention Feb2011 [H2Ocean Promotional Model]
-Diabolique Fetish Ball Nov 2010 [runway model]
-"Pleasure Me" Halloween Event @ Pole By Patricia [bartender, promotion]
-Reflections Benefit 2010 [runway model, clothing designer, painter for art gallery]
-"Pleasure Me" @ Pole By Patricia [living fruit display]
-Latex Nemesis Runway Show May 2010 at QXTs
-NYC Tattoo Convention May 2010 [H2Ocean Promotional Model]
-Philadelphia Tattoo Convention March 2010 [H2Ocean Promotional Model]
-NO H8 Campaign
-Sly Horse Studios Meet&&Greet [feature model]
-Desire Nightlife [fetish event performer]
-Reflections Benefit 2009 [runway model]
-Obscura April 2009 [assisting the Rigor Mortis Revue]
-SnapM! March 2009
-Philadelphia Tattoo Convention February-March 2009 [H2Ocean Promotional Model]
-Libertine Ball August 2009 [runway model]
-various runway shows
-Bizr Entertainment -
http://www.pametalshows.com
-Studio 206 @ Kulture Sh0ck - MM##148598
-TeamRonin @ Paul Booth's Last Rites
[gogo dancer && runway model] -
http://teamronin.com/gallery
-TeamRonin Last Rites 20th Anniversary gallery and gogo dancers page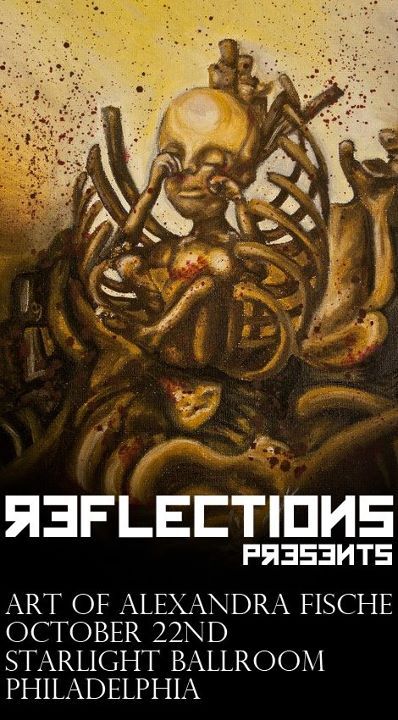 MUAS Ive Used::
-Under Blue Lights MM#2106301
-Making Faces Pro MM#853658
-Designs By LJ MM#322
-In The Dark Designs MM#487454
-Nuke Cosmetics MM#852107
-Gray Artistry MM#1149014
-Mascaraid MM#443421
-Anatomy FX MM#17031
-Brad Janney MM#1275256
-Keith Stewart
-Cherrie Edwards
-Liquid Vicious MM#1239897
-Dr. Spookenstein MM#650938
-Sammie Sixx MM#686251
-Nicole Gevirtz MM##1350901
Hairstylists Ive Used::
-ShearTerrorHairDesigns MM#555155
-BIYOSHIPATRICK MM#250
-Gray Artistry MM#1149014
-Brad Janney MM#1275256
-Keith Stewart
-Cherrie Edwards
-
Acey Scissorhands
-Updo Lily MM#1774451
-Nicole Gevirtz MM##1350901
My Darling Model Friends Ive Shot With::
[shortened list]
-Perish MM#1262
-Hank3
http://www.hank3.com
[for Rebel Ink Magazine]
-Abbey Nex / Filip Abbey [of Genitorturers, Combichrist, Pysclon9] MM#1411464
-Manzin MM#314564
-Porphyria MM#1478
-Sascha B [of 62 Degrees L attitude]
-Santino Campanelli [of Scarlet Carson] MM#46813
-Dorian White MM#1303724
-Key MM#22830
-SailorMary MM#1926186
-Asphyxia MM#558864
-Megan Massacre MM##362734 [too fast clothing catalog]
-Paige Hawk MM#60282
-Steph Vicious MM#81086
-Kat Kalashnikov MM#474712
-Lily Lisa MM#359835
-Rika La Rogue MM#502468
-LizBiz -MM#318799
-Vika/Nox MM#385080
-Rebecca Marchand MM#1079885
-Jordan Supernavage MM#1338212
-Sammie Sixx MM#686251
-MissyStarr MM#489440
-Alien Baby #825693
-Mandi Malfunction MM#871184
-Poison MM#1116591
Models Ive Done Hair && or Makeup For::
-Asphyxia#558864
-Filip Abbey#1411464
-Rachie Tartz #125284
-Dorian White#1303724
-Vika/Nox#385080
-Rebecca Marchand #1079885