FOTOFACTUS
Male Photographer
Details
Last Activity:
Jun 15, 2016
Experience:
Some Experience
Compensation:
Time for Print
Genres:
Acting
Art
Dance
Editorial
Fashion
Fit Modeling
Fitness
Lifestyle
Performance Artist
See Less
Friends (70)
Lists (12)
Fotofactus' beauty list
44 Photos
Fotofactus' editorial list
80 Photos
Fotofactus' emotive and nostalgic list
89 Photos
Fotofactus' face, portrait, and headshot list
161 Photos
Fotofactus' fashion list
41 Photos
Fotofactus' lifestyle list
37 Photos
Fotofactus' list of folks he'd like to explore a collaboration with here in Michigan
56 Photos
Fotofactus' list of good XY shots
6 Photos
Fotofactus' list of people he'd like to work with while still in Maryland
36 Photos
Fotofactus' list of really cool concepts
98 Photos
Fotofactus' list of uncategorized images
35 Photos
Fotofactus' short list of smart AND attractive models
2 Photos
See Less
About Me
Whom I want to shoot
I want to shift my work into a more narrative/story-telling direction - more cinematographic in nature but with still images. Thus, I'd really like to concentrate on working with folks who have a complementary artistic vision, with an emphasis on conceptualization, and have an inherently creative side. I'd especially like to work with individuals possessing lithe physiques and accompanying dance and/or thespian backgrounds.
Nudity/Professionalism
Please note:
I do NOT take NOR want to take nude photographs.
It's not that I'm a prude or can't appreciate the human form (trust me, I've dissected/seen many a cadaver in Gross Anatomy and had to perform pelvic exams on women ranging in weight from 70 - 400 lbs, so I do have a unique perspective on the human form), I just think my talents skew towards the sensual side of things. I want you to get the best person for your needs, and I'm happy to admit when I know I'm not up to the task. And, no matter how much one begs or pleads,
I am NOT here on MM to date.
Also, I can provide references if needed.
Shooting philosophy
I'm a self-taught photographer who specializes in emotionally-driven portraiture, but I would like to branch out into lifestyle, editorial, and fashion work. I would best describe my work by my ability to show-off each subject's personality and exuberance.
I'd say I feel more comfortable (and prefer) to emphasize beauty and sensuality over sexuality
(not that there's anything wrong with the latter - I just think my talents skew towards the former).
By the time we finish our shoot, my goal is to have made a new friendship with someone who enjoyed the experience enough to want to shoot with me again.
Shooting conditions
I like to work in an environment which is conducive for all parties, hence
it's permissible for models to come with one assistant (other than a significant other) who is willing to assist as needed but be unobtrusive otherwise
(I'm somewhat shy and being overwhelmed by tons of unknown people all at once is probably not going to translate in to good images). If we are shooting at my loft, I live right above a coffeeshop where your friend can also wait in comfort. And, even though I don't make a living off photography (nor do I ever envision doing so), I always treat the participants and all aspects of the shoot with 100% professionalism and respect. Also, just because I do this TFCD does NOT mean that our time and resources are free - I'm giving 100%+ effort in this and hope that everyone else will as well.
Remember, I want to create something positive with you in an environment where we all feel comfortable!Workflow
I generally retouch approximately a half dozen images (subject to prior discussion, depending primarily on my clinical schedule) from each shoot for the model to show in their portfolio, webpage, etc. Please note that while I try to go through each shoot as soon as possible, it could take 4-5 weeks (worst-case scenario) for me to finalize your images. However, I'll often send images as I finish editing each individual one (usually several that first night). In terms of equipment, I shoot 100% digitally and have portable lighting equipment and accessories to shoot both indoors and outside.
Contact
Feel free to message me here for more information, etc. Also, please note that if we do decide to shoot together, please be professional, and do not flake on me at the last minute. I do, however, understand that "life" happens, so please just
communicate
with me openly.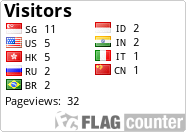 Verified Credits (0)
Worked with FOTOFACTUS? Share your experience and become verified!
Add Credits
Credit Notes
From Chrissy C. (#628165):
I've always told people this when asked about these photos that you are my favorite photographer to have ever worked with. That was the most fun I've ever had on any shoot. I wish we lived closer to one another to do a shoot again.
The following are models whom I have had the pleasure to shoot:
Kara D. - MM#897921
Ursala C. - MM#1025874
Chrissy C. - MM#638165 **
Brexys - MM#1239975
Caprea W. - MM#784546
Heather N. - MM#394956
Becky K. - MM#342032
Kate S.
Liz G.
Anjali S. **
Nisha H. **
Kristin D.
Cheree F.
Ceecee
Angela
Heather
Hailey
McKinley G.
* = multiple shoots
The following are photographers with whom I've either directly worked and/or those who can vouch for me and my work:
Phil K. - MM#543062
Brandon W. - MM#1323927
Voxefx - MM#148575
Peter P. - MM#1325580
Drew C. - MM#408320
Stephen H. - MM#26363
Brian H. - MM#114076
Brian F. - MM#28707
Drew R. - MM#42328
Duncan S.
Greg B.
Contact info is available upon request.