Details
Last Activity:
Feb 22, 2016
Experience:
Very Experienced
See Less
Friends (774)
Lists (3)
Inspiring Images
9 Photos
Artist I MUST One Day Work With!
26 Photos
Concepts I'd Love To Work
59 Photos
See Less
About Me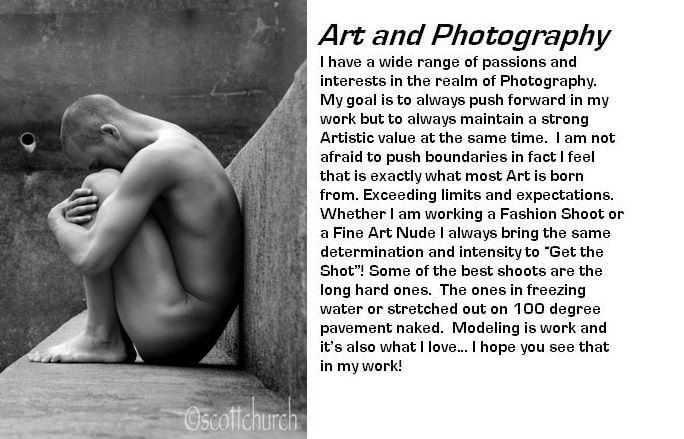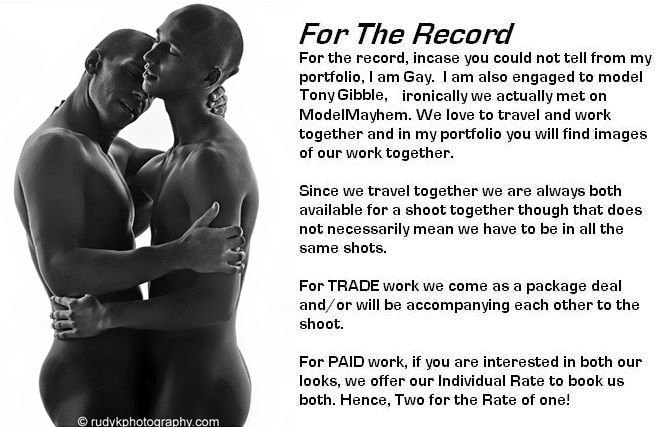 Verified Credits (0)
Worked with Clint Shields? Share your experience and become verified!
Add Credits
Credit Notes
Photographers I have worked with:
New York:
Ugly Baby Productions - Mayhem #480875
Tony Jones Photo - Mayhem #15678
Frank Louis - Mayhem #279411
Byron K Atkinson - Mayhem #159055
Ryan Colford Studios - Mayhem #138073
Pennsylvania:
TBPhoto - Mayhem #196806
Scott Church Photography - Mayhem #1052
tony gibble photography - Mayhem #850599
Marcus J Ranum - Mayhem #3721
Dravens Insanity - Mayhem #420859
Tom Cornett Photography - Mayhem #722886
Creative Lens Photo - Mayhem #453220
MMK60 - Mayhem #291560
MomentsByLark - Mayhem #357888
Brian Heller Photography - Mayhem #356753
Bossinger Photography - Mayhem #38005
ArvinAlston Photography - MM# 294864
Ed Hidden - Mayhem #53333
Andrew Black Photography - Mayhem #342839
Marcus J. Ranum - Mayhem #3721
Crawford Photography - Not Recommended.
Eddie Christie Photographie - Not Recommended.
Washington DC:
Rudy K Photography - Mayhem #33349
David W. Wooddell Photography - Mayhem #831116
Tim Prendergast - MM # 477362
London, New England:
DylanRosser - Mayhem #232146
California:
Randy M Photography - Mayhem #186274
New Jersey:
RayVin Photography - Mayhem #532821
lcmisfitstudios - Mayhem #500407
Virginia:
Michelle Hogan Photography
Libertine Photography
Rober Roberts Photography - Mayhem #473007
Shiitake Photography - Mayhem #717337
PhotoDr - Mayhem #72588
Maryland:
L Haydn - Mayhem #841682
Ratravarman - Mayhem #1841
Missouri:
J.W. Johnson Photography
Paul Speed Photography - Mayhem #391032
Tennessee:
Reed Massengill
Ethan James Photography - Mayhem #304376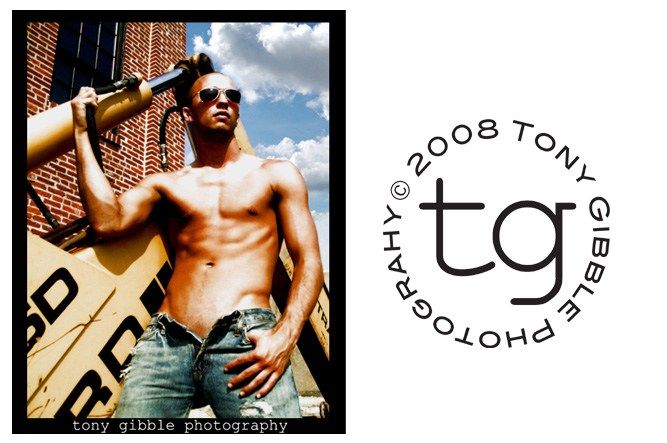 Models I have worked with:
Tony Gibble - My Fiance - Mayhem #179877
http://WWW.TONYGIBBLE.COM
Corey Hunger - Mayhem #841863
Alicia Marie - Mayhem #532711
Robin E - Mayhem #759651
Frantz Giovanni - Mayhem #745158
AmberQ - Mayhem #489295
Margaret - Mayhem #191
Paul Masse - Mayhem #507479
Loretta Wilson - Mayhem #120220
Jennica Francisco - Mayhem #390125
Wardrobe Artist I have worked with:
CHRISTOPHER UVENIO DESIGNS - Mayhem #372630
myspace/Uvenio Male Models
Ray Brown - DESIGNER - Mayhem #132203
http://WWW.RAYVINCENTEFASHION.COM
Make-up Artist I have worked with:
Dena DeMint - Mayhem #14145
Brandon Corbitt - Mayhem #457379
Nicole - RudyK Photography's Assistant
Skweek - Scott Church's Assistant - Mayhem #525810
Exhibits:
The GLBT Community Center Gallery - New York City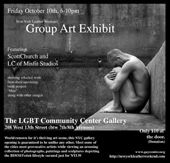 The Leslie Lohman Gallery - New York City
TUESDAY DEC. 16th
Advertisements I have Been In:
True.com
Chemistry.com
Who Wants To Date A Gay Millionaire
OUT In The City - London Magazine
Companies I have worked with:
Gaypparel Clothing
Print Shoot for Clothing Launch
Been Featured on: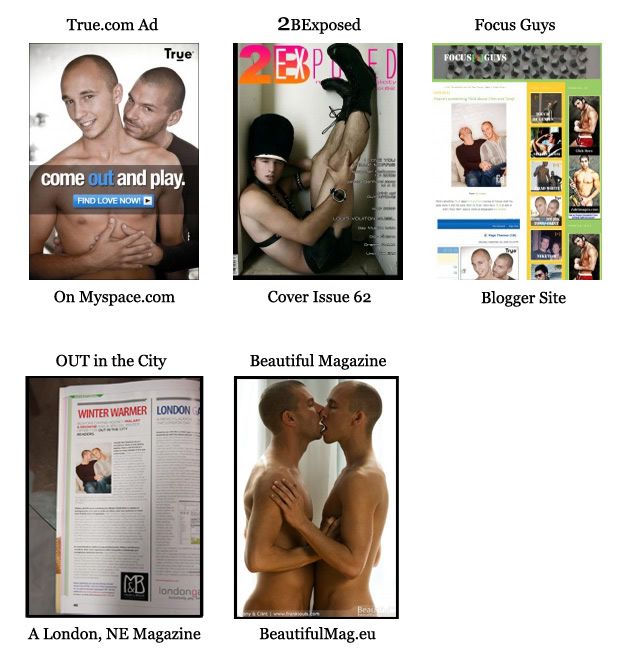 Knoxville, TN Beacon Newspaper
Fall Fashion Shoot - October 2008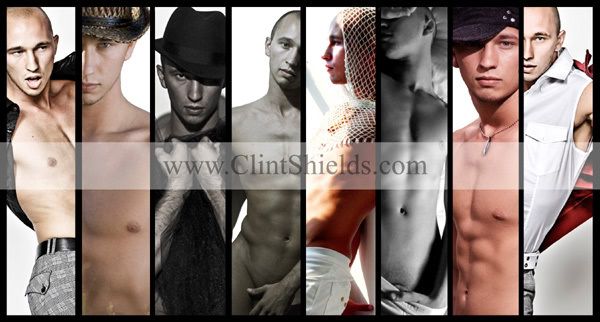 ___________________________________
What People Have To Say About My Work
"YOu my love are the one who amazes! Not just the people that view your beautiful work and talents but more importantly... me! You amaze me everyday in more ways then i should take the room here to recount! Just know that you are always my light!! "
Love you,Tony - MM#179877
"You guys are doing great things for people who are wanting to go far in this industry, and anyone would be lucky to know you and work with both of you. You are amazing men, and I admire you a lot! Take care, and can't wait to shoot with you soon!"
All the best- Caleb MM#423888
"Looking through your work, seeing the amazing and award-winning versatility, it makes me strive harder to find models, and people in general, like yourself! Each photo tells a different story, and you look absolutely magnificent! Totally a Top Male Model material! Please stay open-minded and loving, LATERS Harrison" - D A H Operations MM#716914
"I could stare at your port all day long! You and Tony are a dream team, and the work you do together produced some of the most beautiful images I've seen in quite some time, with undeniable chemistry.
I am a BIG fan of both of you and your incredilbe bodies of work." - rSEANd PHOTO MM#1012397
"You have an amazing port - full of great photos, loaded with emotion, it's provacative, artistic and often contemplative - but you also look freakin awesome in less complex shots like this one." (AMTrac) - Lyndon Knott MM#420315
"Clint, I know I've said this before but your featured imagery here is just OUTSTANDING. Creative, edgy and everything I love in a model and photography!" - Zedneram MM#23473
"To the best couple on MM; gay, str8 or otherwise.
Happy Holidays"
Soundview Studios, Bronx, NY MM#836299
__________________________________
Where I'll Be Next:
Events - Gallery Shows - Travel Plans
__________________________________