Details
Last Activity:
Feb 09, 2014
Experience:
Very Experienced
Compensation:
Depends on Assignment
Genres:
Art
Bodypaint
Erotic
Fetish
Glamour
Lingerie
Performance Artist
Pregnancy
See Less
Friends (1751)
Lists (2)
faces like yours are the reason i do this!!!
62 Photos
incredible images from other photogs...
31 Photos
See Less
About Me
here's the bottom line: i'm a PROFESSIONAL. i'm here to make ART.
if you're looking for pretty pictures to show your mommy, you got the wrong guy...
i don't care if your boyfriend is a model. if you're looking for a "couples" shoot, you got the wrong guy...
he can drop you off, but you can't bring your boyfriend to the shoot. if he can't let you out of his site for a couple hours, you got the wrong guy...
if your boyfriend's comfort level dictates what you're "allowed" to shoot, you got the wrong guy...
if he doesn't like the results of our shoot, you DEFINITELY got the wrong guy...
and i don't mean me.
but if you're looking to push boundaries and make some mind-blowing art, i'd LOVE to be a part of that project!!!
**JUST A POINT OF CLARIFICATION. THIS IS MY SECOND MAYHEM PORTFOLIO -- I HAVE THREE. THIS ONE IS DEDICATED TO MY ARTISTIC NUDE WORK.**
lately, i'€™ve been concentrating mostly on nudes. and i LOVE it. this page is dedicated, specifically, to that work. if you're interested in lingerie, please check out my other profile.
http://www.modelmayhem.com/guerillafoto
please keep in mind that i only shoot nudes for ideas with EXCEPTIONAL creative and artistic value.
i know it's incredibly long-winded, but please don't add or tag me if you haven't read my entire profile... if you say you want to work together, i'll assume you know how i work.
I DO NOT PAY MODELS. not because i don't believe models should get paid (I DO), but because if i'm working for free, then please don't ask me to pay you, your MUA or your stylist. i'm a photog, not a client. if there's money involved, wouldn't it make sense that we both get paid? if you tag me with something about compensation or your reasonable rates, i'll assume that you consider your time more valuable than mine, and i'll just block you.
i tend to prefer alternative, edgy or unconventional to the typical. i'm a big fan of natural "imperfections" -- freckles rock my world. i love tattoos, piercings and other body mod and go out of my way to feature it in my work. i think it's accurate to say that i find beauty in places others might not.
i fall in love with faces. not barbie doll faces. and i'm not a big fan of high fashion and glam. anti-fashion??? nah. but i'd much rather photograph you in a plain, white tank top (with zero makeup) than anything couture... natural beauty is my thing. i am an absolute FOOL for pure, simple beauty.
i guess you could say i shoot "guerilla" style. on-location. no, i DO NOT have a studio... i prefer to be outdoors, running around town -- trespassing, breaking & entering, flashing & dashing all around the city (mine or yours). i love contrast. i often put beautiful models in ugly places, like junkyards or abandoned buildings...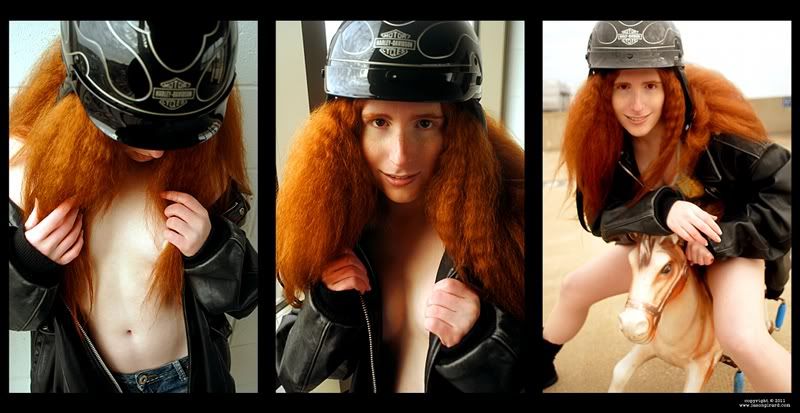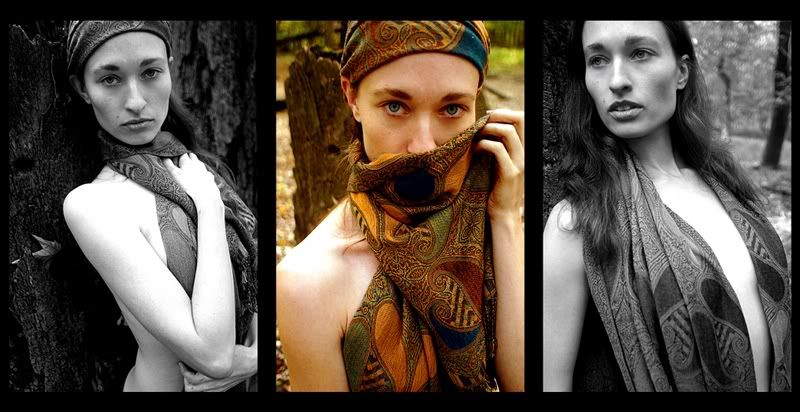 i will shoot very select TF* for projects with significant creative and artistic value.
so, say hello and convince me to spend my time on your pet project. i'm a fool, remember? my goal is to create beautiful, inspiring, mind-blowing art. nothing more. nothing less.
i attempt to provide helpful direction and constructive criticism and there is always a natural, organic flow to my shoots. i simply allow things to go anywhere our creativity and comfort levels take us... i'm very laid back and i take a great deal of pride in my ability to make people feel relaxed and comfortable. i'€™m happy, and willing, to provide multiple references to that effect. just ask.
please feel free to contact any (and ALL) of the models on my page, as references. i always include links on my images, specifically for that purpose.
i still think this is hokey, but i am frequently asked to put a photo of myself on my mayhem page... to be honest, i just don't think it's relevant or appropriate here. but you can see a couple old pics of me, here:
http://s33.photobucket.com/albums/d93/photog60608/
Verified Credits (0)
Worked with j girard lingerie nude? Share your experience and become verified!
Add Credits
Credit Notes
**IF YOU DON'T GIVE CREDIT/TAGS ON YOUR IMAGES, DON'T CONTACT ME. I WON'T WORK WITH YOU.**
seriously, what's up with people who don't give photo credits? this is a PROFESSIONAL networking site, right? i just don't understand models and, even more often, photogs who don't assign credit to their images. especially for TF* work.
i'm thrilled to say that everyone i've worked with has had the courtesy (and professionalism) to assign credit. and i ALWAYS give credit where it's due. but, if i take the time to look at your port, i want to know everyone involved in creating those images... model, photog, mua, designer, etc. especially if they're spectacular!
the level of narcissism on this site kills me. i just don't understand how anyone can fail to give credit for a collaboration, but still have the gall to post the image...
JUST ONE LAST RANT: i'€™m tired of wasting time with models who don'€™t show up or call off at the last minute. if you book a shoot, i expect you to be there -- on time and ready to work. even if this is your first shoot, i expect you to act like a professional. that means you don't go out drinking the night before, if you have a 10am call. if you aren'€™t able to meet the conditions of my simple COLLABORATION POLICY, i'm not interested.
i'm also happy to work with models represented by LEGITIMATE AGENCIES, but i absolutely will NOT WORK WITH "PROMOTERS" or "MANAGERS" (a.k.a. pimps). PERIOD. no exceptions.
### END OF RANT ###
ok. just to save us both some time, please read my COLLABORATION POLICY, below. i will consider TF* for the right situation and i will even work with beginners if you're on-time, dedicated, creative... please e-mail me with project ideas and collaboration requests.
COLLABORATION POLICY:
* I DO NOT PAY MODELS transportation, meals, etc.
* 48 HOUR NOTICE REQUIRED€" to cancel/re-schedule
* 15+ MINUTE NOTICE BEFORE YOU ARE LATE
* EVERY MODEL SIGNS A RELEASE FORM. PERIOD.
TF* PROJECTS I'M INTERESTED IN:
* classy, nude, b&w maternity portraits
* female models who can cry on command (REAL TEARS!!!)
* female models w/ shaved head
* female models w/ red hair
* sexy pinup (please don't ask me to shoot real fur)
* body art & painting
* melted wax
* industrial
* non-violent bondage
* latex/leather/cosplay
* contortionists or flexible models (gymnasts, dancers, etc.)
* making a mess in mud, paint, food, sand, etc...
* yoga or martial arts
* runway
LINKS:
*
http://www.jasongirard.com
*
http://www.modelmayhem.com/photog60608
(my main mayhem page)
*
http://www.twiter.com/photog60608
*
http://www.facebook.com/photog60608
please e-mail me with project ideas and collaboration requests. when contacting me, regarding collaboration, please include the following COMPLETE CONTACT INFORMATION:
first & last names (LEGAL):
e-mail:
mobile:
availability:
location:
TRAVEL PLANS (if you live near one of these cities, let me know):
* Las Vegas, NV
* Santiago, Chile
* Mendoza, Argentina
* Buenos Aires, Argentina
* Portland, Seattle, Vancouver BC
* Door County, WI
* New York City, NY
* St. Louis, MO
* Indianapolis, IN
* Quad Cities, IA
* Los Angeles, CA
* Spain, Portugal & Morocco