Details
Last Activity:
Nov 22, 2017
Compensation:
Depends on Assignment
See Less
Friends (1378)
Lists (2)
Updating My Portfolio
29 Photos
Why can't this model be local
2 Photos
See Less
About Me
Selected TF* work is welcome. Looking to network with models, designers, stylist, hair stylists, etc
Photographers: I have a list of images I want to draw inspiration from to add to my portfolio. These type of images are mainly what I am accepting TF work for. Can't wait to work with you!
I am a professional at all times and expect the same from all that I work with. I am available for freelance work and am willing to travel as well. If you have a project that you would like to hire me for please send me a message and the following details on the shoot and I will send you my rates.
-Shoot Location
-Style of makeup (natural, avant garde, etc)
-How many models
-Date and time of shoot (please include how long shoot will be)
**Please note that I do not do hair. I am simply a makeup artist at this time**
More of my work can be seen at:
http://www.tiablackwellbeauty.com
FOR ALL BOOKINGS:[b] https://www.styleseat.com/tiablackwellbeauty

[b]Note to Models:
I want every shot that we do together to be ones that you are completely satisfied with. In order to create great shots there are some things that I need all models that I work with to do and they are very simple:
1)
Please come to your shoots with a clean face. Everyone's time is money in this business, so it would save us time if you didn't have a full face already one that I am going to have to take off.
2)
Nails and eyebrows must be done as well. Keeping up with these simple things can make such a difference in your images. Tweezing brows makes them swollen and it will show on your images so I will not be doing that. Unruly eyebrows and chipped nail polish really diminish the quality of the shots that you will be receiving, no matter the photographer .
TFP/CD
TF* projects are being taken at this time as long as I deem the project to be beneficial to me and the direction I want to take my portfolio. Please feel free to contact me with any thoughts or ideas that you have and we can make it happen.
Current Projects:
Published MUA seeking to rebuild portfolio:
I am seeking experienced models to aid me in rebuilding my portfolio. Please send me a message if you are interested! Unedited headshot may be required. I have a list of images that I am seeking to draw inspiration from, if you believe that we can create these together then definitely contact me.
Seeking Promotional Models for new Boutique! I am currently seeking to work with local models who are interested in assisting me launch and promote my Boutique. This is a trade project for the time being. However this is an ongoing project as in the future there will be payment for future projects if we have already worked together. Please check out my instagram for the type of pieces that will be in the boutique (IG: @bandbjewelry2015). Also be sure to follow and support! Email
[email protected]
if you are interested in working together! Stylists, Hair stylists, photographers are all welcome as well!
Become a fan on Facebook:
Follow me on Twitter:
Follow me on Instagram:
[IMG[URL=http://s25.photobucket.com/user/GodzPrincess/media/ig.jpg.html]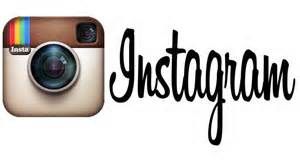 [/IMG][/url]
Travel Dates
Verified Credits (0)
Worked with Tia Blackwell Beauty? Share your experience and become verified!
Add Credits
Credit Notes
Models
Ivana Spencer #684374
D-Nique #758962
LaShay F #871688 *
Motivated and Willing #798831
Tiffany Stephens #772851
Komiko #897252
SweetnSexy Vinna #715162 *
Soniia #885507
Antonia #583431
Tiffany Feliz #855770
Ladygwenavear #715804
Kya Vaughn #565866
Tiffany Andrea #753480
Golden T #827388
Alyce Shakur #700730
Erbear #823591
Elizabeth # 714232
Ddoe # 630302
Brittiney-Alexis # 595163
Ms Malaika #813119
Loren Bray # 892515
Jenny Kay #274509
VA Goddess # 190242
Kamuiru #1056408 *
Americas Sweetheart#1162553
Lacey Pants #96240
Latice #149808
Miss Oakley #862456
Patience20027 #735666
MissRyan #43769
Natural Queen Beauty #528301
Laura Anne Ott #1044346
Texas B #696639
Teddy I #377042
Dakoda Ash #814702
Alure #1137398*
Alexandria Echandia #1099662
KumcussionTHEStrapbreka #319023*
Mz OhSoHollywood #1311689
LaLa16 #1020228
Ni Cole Nikita #751232
Ms Touchess #193915
B Briggs #59542
Anarah #1193203
Stephanie Caicedo #843228
Model Nikki Green #776233*
Harmonee Hawkins #1308141
Londyn Pe #1184871
Bon Ami #1450079
Jenifer Kai #1344038
MISS DANYELL #1450261
Mz_Sadira #1225821
Brook Lynne #793586
ELipman #1363784
K_L4 #834369
Miss Dachii D #1041213
dymond66 #1109340
Artrice Janae aka Fancy #106838
Sharnell Brown #1470094
MsBills #1321885
Jasmine Jakari #1283259
Assi Jalloh #1478979
Tristen H #1515608
Jay elle #1480414
Pur #1239921
Ashley87 #1152401
LA aka Lost Angel #815476
Jinea8 #1044308
Natasha Polk #749071
Ayisha P. #648530
Tinera Monique #656488
LaVishOne Madison #1359473
Patricia Luensmann #766536
KCi-Lee #1134630
Laura Bentley #1648916
Chelsea Alexander #1163691
Kelly Hartman #1636119
Ms Latae #1667779
Chamia Renee #701094
Opal Rose #675622
Chuenee Bristol #1458368
Monique Curtis #895459*
Ashleigh_Marie #1418691
Allyn Marshall #1707605
Briana Roberson #1654961
Mynae Louise #849031
Fasugba #800417
Morganna #160993
WBT #1739572
Rogue Fatale #1267679
Pearl MODEL #1759663
ShainaLynn #1337072
Beisy #1844334
Rae of Beauty #1672050

Models not on Model Mayhem
Nola M.
Leslie G.
Desiree J.
April E.
LaTeish M.
Twala M.
Estelle G.
Sabrina Y.
Kalina G.
Alinda M.
Meredith O.
Shennekia G.
Consuela G.
Courtney P.
Semone T.
Jonae' H.
Brinne
Latoya
Tawney

Photographer(s)
K&T Photography #803118*
Ray Ruben #75174
Lanya B #686390

*list has not been updated recently so please contact me for more recent references*

Publications
Curvy Magazine (2013-present)
Candy Phat Magazine (2010-2013)
CRED magazine (2008)

* denotes that I have worked with that model on multiple occassions