Details
Last Activity:
Oct 30, 2019
See Less
Friends (682)
Lists (4)
Incredible Makeup Work
8 Photos
Lollycat's favorite "Wild Hare's"
10 Photos
People I want to work with
2 Photos
Wonderful Closeups
4 Photos
See Less
About Me
Rates:
Contact me for rates as I am no longer doing TFCD or TFP.
Typical port work jobs having a "3 Look Minimum"
If multiple models are involved, fee adjustments can be made
I enjoy getting my hands dirty and being creative with my living canvasses. Style ranges from "prim and pretty" to "over-the-top" and couture.....anything from light handedness to dark and goth.
P o r c e l a i n
http://www.modelmayhem.com/member.php?id=98893
I began work as a full-time make-up artist in 1999 until 2002 with Borghese and then as a freelancer with various companies since: Shiseido, Pinkie Swear, etc., as well as special events and functions by appointment.
Currently, I work in my spare time with photographers and models in and out of the area for various high fashion, studio, goth, etc shoots. I do love to travel, by no means am I tied down to NC by a tether. I'm more than willing to come to you with advanced notice and compensation.
Scorpio13 -Jenni
http://www.modelmayhem.com/member.php?id=439760
Email is the best way to get up with me, especially using MySpace or the yahoo account. If you'd like to peruse my full array of work, go to my Myspace page in my photo section. The albums are broken up into the different themed shoots.
Upcoming Shoots: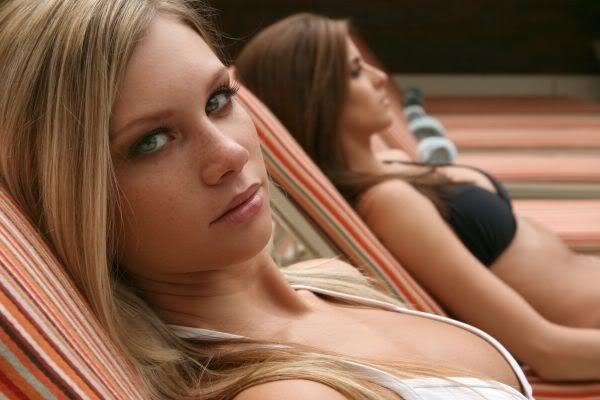 Brittany Leigh
http://www.modelmayhem.com/member.php?id=277299
Verified Credits (0)
Worked with Lollycat? Share your experience and become verified!
Add Credits
Credit Notes
Midge
http://www.modelmayhem.com/member.php?id=104852
Published Work:
(More To Be Added Soon)
Z-Spotlight Cover (at Ess Lounge) May 2008
Fashion Shows
Carmen's : Morrisville, NC 06/26/2008
Ujena Jam : Puerto Vallarta 2008, 08/23-09/01/2008
Photographers (by State)
California
270922 RLSFoto
004692 Keith Mcnulty
011240 Chuck McCart
Florida
008578 Anthony Cole
1253574 Mark Shogreen
Georgia
001569 Alan Photography
Mexico, Mexico City
692934 Mauricio Ache (Ujena)
Mexico, Puerto Vallarta
Larry Bennett (Ujena)
North Carolina
734275 Fortuitous Capture
453189 Miracle Man
1338243 SouthX Photography
223889 Tom Winstead (AKA: RoninVision)
423761 Barney Lee Photography
710314 Vibrant PhotoGraphics
763663 Luna Soledad
698420 Kurt Schaltzer
715818 Magnus Hedemark
098705 Karl DeBlaker
463035 Bohemian Noir
663633 NRG Images
348467 aperitive photography
551251 Ranard
727569 336MediaGroup
022956 RTP Photography
684238 Pete (AKA: Karnevil)
155507 Rebecca Lawrence
512571 Steve Reid (AKA: DefMo)
402981 V I M A G E
196113 Ame Leigh
529220 RPW Photography
Michigan
007286 John Luccasian
Pennsylvania
070272 Bill Mason Images
Virginia
370738 RAB Photography
596234 RAB Photos Inc.
MUA
080109 Studio ViDA
257044 Audrea G
340273 The Personal Image
Wardrobe Stylist
425171 Meschantes Couture
Hair Stylist's
447713 Djin
Models (by State)
California
008848 Sarita
020084 Erika Leyva
812242 Tatum Miranda
Connecticut
Lori-Ann Marchese (Ujena)
Jacey Wyatt (Ujena)
Florida
461637 Amanda Bill (Ujena)
227774 Sharon Denise
Georgia
439760 Jenni
277299 Brittany Glaze
381621 Jess Model
497285 Keri
030348 Tyson
509378 Lithium
Mexico, Puerto Vallarta
511428 LilKiki
New Hampshire
068022 RedHeadRobin
New York
362560 Daniela Glen
April aka: Butterfly (Ujena)
New Zealand
600582 Nikal
North Carolina
721717 CoriLee
616327 Lilu Jael
810696 Courtney Kibler
098893 P o r c e l a i n
1562172 Jennifer Lea Turner
108522 __Jinxx__
1126163 Dancer Raquel
814236 Rainbowfish
738456 Cj Aoki
1298190 Christine LaShawn
364818 Anita Moore
793445 Brandi
549107 Michael
316739 Feral Intellect
571855 Alanna H
716994 Julieann921
155507 Rebecca Lawrence
189018 Goddess Desire
699925 My Name is Mayhem
521861 A Lee Nicole
105382 Jenn Ryan
Heather Cross (Shootout)
Cypris (Shootout)
Banshee (Shootout)
397172 Bliss Floccare
750736 Joy Elizabeth
189093 Felicity
209744 Evan Stacy
730423 Veronica Fairley
567886 Desecu
576884 Dora
724465 Kate Stahoviak
717773 Veronica
455185 Hope Christine
301129 April
746025 Neria
Jessica
506710 Joei Reed
581105 Poison Isley
278419 Carole B
104852 Midge
361317 Angelica Milton
576603 Cal-lillykiss-Brittany
502949 Jenn Lynn
168997 Miss Morgue
467020 Different Maria
Sara M
Sara
296943 JessicaLeigh (1981-2008)
Panama
Esterlina (Ujena)
Texas
464231 Chanika T
Virginia
712071 Michelle Fairplay
555712 Lee Tanner
OTHER
Band Shoot: The High and Mighties
http://www.thehighandmighties.com/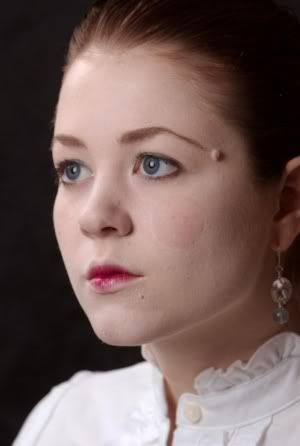 Rebecca Lawrence