Details
Last Activity:
Apr 12, 2020
Experience:
Very Experienced
Compensation:
Paid Assignments Only
See Less
Friends (381)
About Me
Well, where do I begin? First off, I started out as senior columnist for Ya Heard Magazine back in 1998 to 2001. My interest in Hip Hop was at it's peak until the publication came to a halt when the founder and good friend George Nixon had passed away from a struggle with cancer. During that time, I had kept my eyes on a young group of men who titled themselves as Deepvision.
Aside from my editorials, I became more fascinated with the art of photograpy and have since became a photographer for Deepvision.net. I've established a good rapport with Deepvision and it's numerous affiliations with the "Tuner Scene" as we enthusiasts call it. Sort of a new culture that developed over that past decade or so. And now, here I am, a professional photographer capturing beauty at the click of a button. I'd be lying if I said all my photos were professional quality. We all have our bad days!
Born in Chicago and raised in the sticks of Florida, I've studied my whole life. Whether it be in a book, observation of photos and music, a shoot with a model(s). I've been known to work too hard perse and look too serious when taking photos. How else am I going to get to that professional status? Anyway, if you like what you see, although limited, I'm very easy to work with. However, I must warn you that I am meticulous and quite demanding depending upon the assignment. If any of you are interested in working with me and Deepvision, by all means call me/us or email me/us. We are always looking to help out future models. To understand who we are just visit us at Deepvision.net.
(Edited as of April 13th, 2008) After nearly a decade in the industry I've gained status as a photographer and have already built up my network. Similar to another great photographer and artist, Hassan of Head Hunter Studios, I am no longer doing "Free Sets" unless it's a special situation or case. I am always down to help, but now is the time to apply my fee's. I've noticed that some of you models who have NO experience are asking for ridiculous amounts of compensation etc. Sorry, I have to be blunt, but that is not going to happen with me. I've already been published, worked with various subjects and themes and have my mentor and Deepvison to thank.
"My fee's are reasonable." Man, how many times have you heard that? Seriously, I base my fee's depending upon time, location complexity of the theme, and of course distance. There is NO fixed fee for me, as it will differ. It's also come to my attention that there are so called "managers" that run their model's MM page, yeah. I don't think I have to go further with that.
Some of you know me and know how hard I work. If ANY of you need references, I'll be more than willing to provide model's e-mail addresses for contact.
Create - Maintain - Elevate...Three words we abide by, no matter how difficult the task.
D E E P V I S I O N B R I N G S Y O U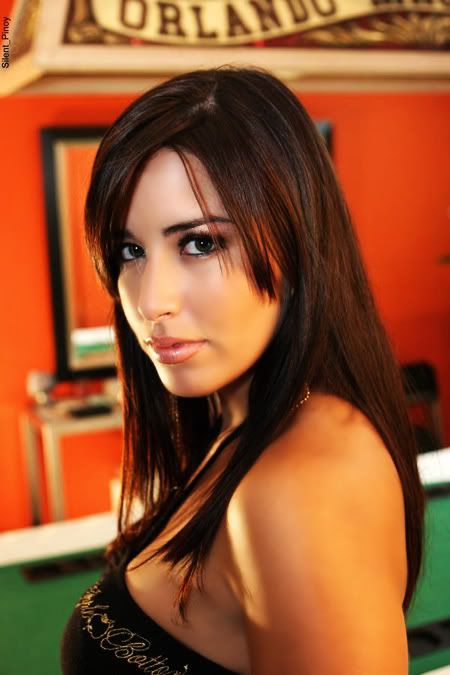 Voted one of the sexiest female DJ's in the West Coast Sophia Lynn aka DJ Hustlin! Great times and Deepvision was the first crew to have her spin in Orlando! By the way, no FAKE overdone photoshop capture below!
Oh how many of you models will learn that NATURAL beauty takes the crown. I TOLD some of you to take heed with photographers/retouchers that over do it with the photo shop. If this does not get your attention, then be artificial, as natural will gain more recognition.
http://shine.yahoo.com/beauty/photoshopped-taylor-swift-covergirl-campaign-banned-makeup-ads-160100421.html
FOR THOSE OF YOU WHO RELY SOOO MUCH ON DIGITAL AIRBRUSHING. SORRY, I HATE TO SAY THAT I TOLD YOU SO.
http://shine.yahoo.com/fashion/unretouched-victoria-8217-secret-swimsuit-images-171700301.html
Verified Credits (0)
Worked with Just Ian? Share your experience and become verified!
Add Credits
Credit Notes
Below is a brief list of my credentials over the span of ten years.

Jade Motorsports - Product shoots (Acura NSX, Infiniti G35, BMW)

Nina Troung - Jadecrew.com

Deepvision - Voyage Night Club, GLO, LUX, Ampitheater.

Maura Solis - Latin International Model (Univision etc.)

Joanna Pena - Hot Import Nights

Jasmine Tame - Adult Entertainer (Evil Angel Video, Bang Bros)

Zenaida - Zenaidaflava.com (Smooth Magazine: Latin Edition)

DJ Avistra - Winter Music Festival, Audifunc.com

DJ Hill - Hot Import Nights

Brenda Lee - Hot Import Nights

Tasena - Smooth Magazine, DUB Magazine.

------------------------------------------------------------------------------------------

Comments - Regarding - Deepvision Promotions...

"NOBODY does it like deepvision... gosh, you guys have saved my life from boredom in fort myers.
another great weekend!" - A. Estrada

"Thanks DeeepVision for H.i.N WEEKND! Beeest time i had this whole summer!" - Carlos

"Thanks for another amazing weekend!" - Chelly

"Wow !!! i love deejaying at Deepvision events.... Damn !!!" - DJ Cesar of 102 Jamz Orlando

-----------------------------------------------------------------------------------------------

Comments from some of the models I've worked with in the past few years...

"I didn't know what to think at first. Ian came off a little strong in the beginning, but was more than professional when we were on the clock. I have done three sets with him and a majority of the photos were goregous. Unlike some photographers, Ian does not abuse my look and over do it with the photo editing. I'd definitely would love to work with him again." - Jackie Arnero/New York


"Ian was very professional even when his flash wasn't working! LOL! Seriously though, his eye is unlike any other photographer in the Import Industry. He produces photos that I like minus the typical raunchiness that some photographrs portray." - Alcira/Orlando, Florida


"Although I'm no longer modeling, he always made me feel comfortable and didn't take advantage of my age. We did sets that I wanted and he actually encouraged me to pursue college instead of modeling! He told me I can always come back to modeling another time. Yes, he is that honest." - Marta Nazario/Miami, Florida

"I may be biased here, but Ian's event coverage is by far the best I've see in the industry. Having come from the same education background, we both share the same ideas and emotion towards true art in this case still images. It was always about the proper lighting, the make up, and the devotion to take hundreds of photos with FILM! The digital age has come and gone and Ian has definitely made his mark in the Tuner Scene even amongst the harshest critics and models." - J. Torres/New Jersey


"As a DJ in Miami, I've seen photographers and their work. Granted that they all have different styles, there are some that mimic each other which eventually becomes tiresome. Ian has done most of my promotional stills for my tours and not once has he over manipulated my physique or my look via Photoshop. He's done work for Deepvision, for various events, hell he's even done some work for Ice Cream shops! You want diverse, he's the gentlemen to ask for well composed photos." - Armando Avila (DJ Avistra)/Miami, Florida


"I've worked with some photographers in Florida that had no clue how to do an adult oriented set. I needed Hustler type photos for my hardcopy portfolio when I went to California and it was Ian that added to my port. In less than two hours he was able to produce some hot photos and I even use them today as products to sell at various adult shows such as AVN. He was worth my time." - Jasmine/Los Angeles, California

"I did a set with Ian I believe almost two years ago in Orlando. It was weird because I never did any type of moedling and honestly I didn't know how to pose. He taught me the proper ways of standing, bending, etc. What I found to be the hardest thing was to give the proper facial expression to my poses. With some time and effort and even humour we produced some great candid photos! Ian made me feel like a princess that day, always telling to "hold my pose." I've seen some of his work on international bill boards such as T-Pop and spreads I think on CSM Urban Magazine. He's very particular with who he works with which was why I was shocked when he asked to shoot with me. Regardless, he know's his camera and his camera know's him." - Sarahi M./Naples, Florida

"Having known Ian for eight years I had the opportunity to see his artisitc development as a columnist for Ya-Heard Magazine and then his metamorphosis into a sought out photographer. Although I disagree with some of the themes he is now capturing I will admit his skill as an "old school" photographer reveals itself in his work. I'm curious as to why he has not portrayed his other mediums (ie Architechture and abstract). But to each his own. On a positive token he has done personal work for me and for my colleagues. Without question he captures just the right moments unlike some other photographers who capture artificial poses and what not. Judging by our conversations and other critics around the globe Ian constantly works to limit failure." - Dr. Gary/Florence, South Carolina