Details
Last Activity:
Aug 20, 2015
Experience:
Very Experienced
Compensation:
Depends on Assignment
See Less
Friends (830)
Lists (4)
BEAUTY87's list of killer photos
41 Photos
*My Mayhem Dolls*
19 Photos
Pics of moi on photographers pages
12 Photos
See Less
About Me
**Currently looking for paid shoots in the Boston area:)**
-NEW HAIR*!
Just moved to the Plymouth county area! Residing in Hull and my creative itch is starting to act up again! So please take a look at my port., let me know your thoughts and lets make some quality mood provoking photos!
Paid shoots always take priority and I am open to erotics as long as we're on the same page and references are checked:)
*please check out "credited photos" and my "list" of more pics of me for more photos since i cant upload more than 30 and i have many more i wish i could share! thanks!
NOTES:
*I had a baby 3/9/10 so new work is slightly curvier than old.
*I DO NOT TRAVEL BY CAR.
*Currently only doing paid projects or some kind of compensation either tear sheet, wardrobe, mua/hair ect...
*I book shoots about a month if not more in advance due to family life:)
*This is NOT a dating site and i do not take kindly to offensive comments and dumb jocks!
*I have six substantial tattoos(left upper arm, right wrist, left lower back, accross upper back, left forearm, right inner ankle) and my nose and lip pierced.
*I accept all FR* so if you do not make youself noticable i probably wont reach out to you w/o comment or message.
----Some images i would love to create----
*Pin-up
*Latex/fetish/bondage
*Body Painting
*Erotica
*I love any great conceptual project. Anytime you throw something on the table thats well thought out im usually in and love being involved in making your vision come to life:)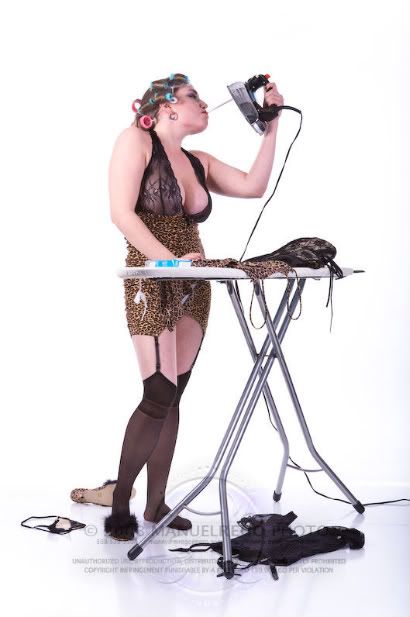 Verified Credits (0)
Worked with Miss Abby W? Share your experience and become verified!
Add Credits
Credit Notes
PEOPLE I WOULD WORK FOR AGAIN::
Mayhem #37511 John Felici x2
Mayhem #574612 Interactive images x2
Mayhem #35831 Don Keran
Mayhem #18119 Tom Lynch x3
Mayhem #44477 Manuel Regox5:)
Mayhem #323607 DEATHWISHPHOTOGRAPHY x2
Mayhem #122331 Mark Whalen Photography
Mayhem #688133 Michael Vincent photography x2
Mayhem #324162 Mattthew Pearl Visions x6:)
Mayhem #95181 Walt Jedziniak
Mayhem #44719 Raj Jain x3
Mayhem #24088 Christopher Lee Donovan x3:)
http://www.christopherleedonovan.com/
Mayhem #540056 VELVET D'AMORE:)
Mayhem #69143 Paul Roustan:)x2
Mayhem#758961 SMP photography
Mayhem#606606 Bob Patterson Jr:) x2
Mayhem#539 Randy Anagnostis x2
Mayhem#1016222 Chromalight studios x2
Mayhem#792005 naked glory photography
Mayhem#92029 John Nikoli:)
Mayhem#16686 MSTONE
Mayhem# Joe Crocetta
Mayhem# Russel Jenningsx2
Lucy Carmen Lucas of ViceVersaPhotography
Ohkarinaphotography
Liam Carleton x4
Tyke Frost
Tony Colella #675732
Stevie O! photography
Greg Easton
Greg Caparell(x3)
Tracy King(x2)
Kevin Cool
Stephen Ostrowski(x2)
Meadowsoft
Brabarella Lingerie
Pk-47(Paul Kelley III)(x3)
John Hames(Chinese johnny)
Michael Leach MM#:249667
Manyfacesphotography
Steve Miller Photography
MODELS:
Miss Mischief #663923(x2)
Serenity #513605
Lydia #477955
Jamie Joplin(x3)
Gianna Marie Jones
Laura Lee(Lilboo)#2570907
Jen Catalano #1508717
Ava Monroe
Sarah Michelle
Megg Hutchison
Amanda Jacob x3
Miss Goldie Red (redshoegal)
DESIGNERS:
Vengeance designs by Lydia
cinched tight corsets
Lori Westwood latex designs
Rubenesque latex
Nemi Latex for latex runway show at club Castillo
sisters of the moon for same runway show
Painter Productions in Natick
HAIR:
Miss Laura Lee
Courtney Doyle
Katie c
MUA:
Meghan
Katie c
Publications:
FIXE online mag interviews-
http://www.fixemagazine.com/post.php?postid=3337
http://www.fixemagazine.com/post.php?postid=3337
Bella Morte "Taboo pinups" issue #13-http://www.magcloud.com/browse/issue/440289
Le purr Magazine issue #2-http://thecatsmeowmag.com/catstore/catalog/product_info.php?cPath=27_34&products_id=89
Featured in a 25 pic editorial-
http://www.venusdivamag.com/Pages/plus-size-magazine-detail.asp?article-id=615104006&page=0&month=7&year=2009
in July-Aug. 09' Photos from Velvet D'Amour Mayhem #540056
http://www.ai-ap.com/AP/
photo accepted into the 29th addition of "American Photography" featuring photo by Christopher Lee Donovan :)