Details
Last Activity:
Mar 28, 2019
See Less
Friends (2597)
Lists (24)
Angelicus Beautificus
23 Photos
Bikes And Models
32 Photos
Costumed Superheroes
3 Photos
Ghost Hunter's Prey
20 Photos
Holy Flexibility Batman!
16 Photos
Lingerie Lovelies
158 Photos
Lovely Ladies In Little Dresses
94 Photos
Love Those Daisy Dukes!
224 Photos
Patriotic Pixies
15 Photos
Photos by me NOT in my port here!
3 Photos
Prince Rus Photography's list of killer photos
41 Photos
Rockin' Little Angels!!!
56 Photos
Spandex Sprites
19 Photos
Swimsuit Sweeties
93 Photos
They DO Grow In Trees!
23 Photos
See Less
About Me
NOTE ABOUT TEXTING: I do not receive or send text messages. i have, in fact, had this function blocked on my phone. If I give you my number, you may call me...
http://www.amazon.com/-/e/B001KCT1DO
http://www.facebook.com/pages/Ghosts-of-the-Triad-Tales-from-the-Haunted-Heart-of-the-Piedmont/147894768617416
I am accepting members for our ghost hunting site! We ARE Project Ghost-Find Paranormal Research (PG-F)and Camel City Spirit Seekers! The group's site is
http://camelcityspiritseekers.yolasite.com
Several models are members! Check us out! You'll find models posing as ghosts in staged photos, as well as legit paranormal photos, etc...
My Personal Sites with more work:
http://princerusphotography.yolasite.com
and
http://www.flickr.com/photos/princerusphotos
Scroll on down for more info on my photography!!!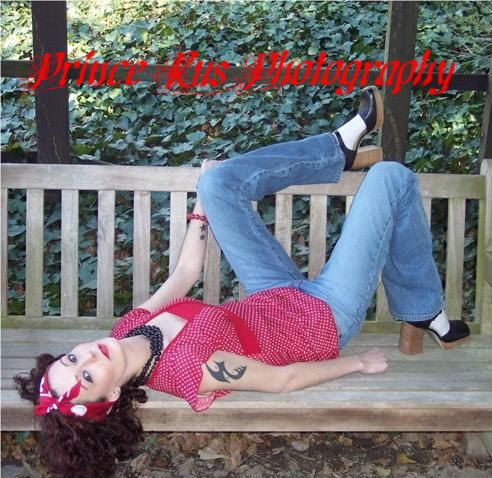 I specialize in developing portfolio images for aspiring models.
NO FULL NUDITY. Period.
NEW!!! I now also do historical re-enactment pieces!!!
I rarely travel outside NC. I am also a published author. My first book is ROADSIDE REVENANTS AND OTHER NORTH CAROLINAS GHOSTS AND LEGENDS, published by Bright Mountain Books in Dec. 2005. I am currently working on Book 2, and formulating plans for Book 3.
I am also a ghost hunter, and actually go out to these places to check into the legends. I have captured many orbs on film, and things HAVE happened, on occasion while my team has been at "haunted" sites. NEW!!! I have captured a ghostly image in a 100 year old piece of art!!! The photo can be seen on our yola site, my space, and facebook!
We just completed a ghost hunt at Historic Rockford, NC on June 9th! Lots of orbs and stuff! The Ghost hunting adventures will continue; several hunts this Summer! If interested in participating as a guest, contact me at my email, or by snail mail!
I hope to expand my client base in NC, VA, TN & SC thru this site. I now have TWO books on North Carolina Ghosts published by Bright Mountain Books, by myself, and one published by The History Press, co written with Lady Nightshade, my Beloved Sissy!
Contact by regular mail:
Prince Rus Photography
PO BOX 546
East Bend, NC 27018
I will give my phone number to seriously interested members only.
I do mostly casual and fashion, but I will do swimwear, lingerie, and other forms if requested. Swimwear & Lingerie will only be shot for models 18 OR OLDER, no one under 18 can shoot these type shots with me!!! I also do portfolios for actors, dancers, etc... Will do families and weddings, but prefer model work. Anyone under 18 MUST BE ACCOMPANIED BY A PARENT, GUARDIAN, OR RESPONSIBLE ADULT. If you are under 18 and do not bring one of these people, you will NOT be doing a photo shoot with me that day. Please plan for this, thank you!
Look forward to working with Model Mayhem Models!
Michael Renegar
Thanks to the following Model Mayhem Models I have worked with!!
Alex Shipley (Good guy! Knows his business.)
Brittany Clayton (Really cool, beautiful girl!)
Sheri Linn (Great person, pretty lady)
Lili Rayne (Beautiful young lady; personality in spades!)
Goddess Desire (Classic "Movie Star' looks! Real sweetie, Sis!)
Heather Buck (Great model, stunning smile!)
Wendy Lynette (Cool fire fighting model!)
Courtney B. from Hickory (Beautiful model with great personality.)
Amy Starlight (Very Fun Model!)
Lauren Starlight (Also very fun! Get these two Starlight Models together, and see what happens!)
Kyra Knight (at galaxy only)
Melody Sharpe (at Galaxy only)
Jenn Martin ( A great model to work with!)
Becky Coleman ( Wonderful gal!)
Heather N. Brown (Sweet young lady; will freeze to shoot!)
Lady Labyrinth (Cool model with interesting ideas!)
Kristin Redfield (Great personality; bundle of energy)
Midian (Heather) Excellent model!
Angelina (Sweet Young Lady!)--Millenium Ctr.
Tiger Roxxx (Super model!)--Millenium Ctr.
Kristen Adair (Great Effects Make-Up!) --Millenium Ctr.
Samantha--Millenium Ctr.
Stace Lawrence (Beautiful Eyes!)
Kit Foxx (Fun Girl! Creative!)
Nadira (Wonderful model, A joy!) & her sister, Rachel (Also a joy!)
Orianna (Great person, great designer, great model!)
Slaughter Sarah ( A GREAT gal!!!)
Haley Marie (Very fun Model!)
Crystal H. (Lovely and talented)
Aurora The One & Only (Cool Cowgirl! lol...)
El Guerlito (Male Model, Cool guy)
The Amanda Elizabeth (Wonderful and Nice Model)
April Czerkie (A Wonderful Model, Adventurous and a joy to shoot!
Jil Elise (Great Girl; Willing to try for the killer shot!)
Cookie Monsta ( A sweet treat to work with!)
Bittney Ipshording (Wonderful model)
Tazaina Alli (Fun!)
Beth Joy Vintage Beauty)
Kristin Wright (A Real Bundle of joy!)
Sasha Jackson (Russian Muse)
Mon Petite
Brittney Watts
Ashley Dalton
Reagan Overton
Michelle Dobbins
Sydney Corpuz
Leanne Jernigan
Rebecca Jackson
Cherise Nicole
Thanks also to all the non-Model Mayhem Models I have worked with over the years:
Stephanie Luffman (my book cover girl), Amanda Warden(My cousin), Jennifer Norman, Leisa Shepard, Ruby Landreth,
Kristie Burkhart, Crystal Bates, Coutney Blanchard,
Samantha Blanchard, Whitney Bates, Hannah Deal,
Jamie Dietz, Kristen Crutchfield, Andrea Coreth,
Rhonda Tucker, Ebonee Fisher, Scharoyle Williams,
Whitney Sizemore, Jennifer Smith, Angel Freeman,
Amanda Driver, Tabitha Driver, Kim Sapp, Kim Dixon,
Maggie Moser, Dannielle Seagraves, Amanda Seagraves,
Brittany Hall, Lea Grey, Erin Blakley, , and dozens more!!!
My Personal Photography Site:
http://princerusphotography.yolasite.com
My My Space:
www.myspace.com/tsarmikerenegar818
My personal E-mail Address is:
[email protected]
My Ghost Hunter Group E-Mail is:
[email protected]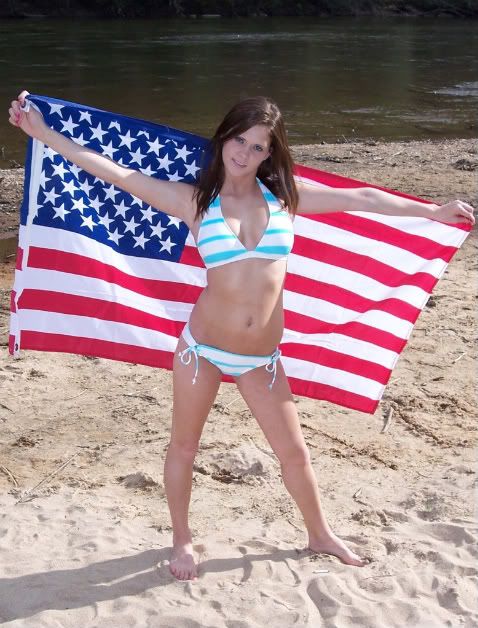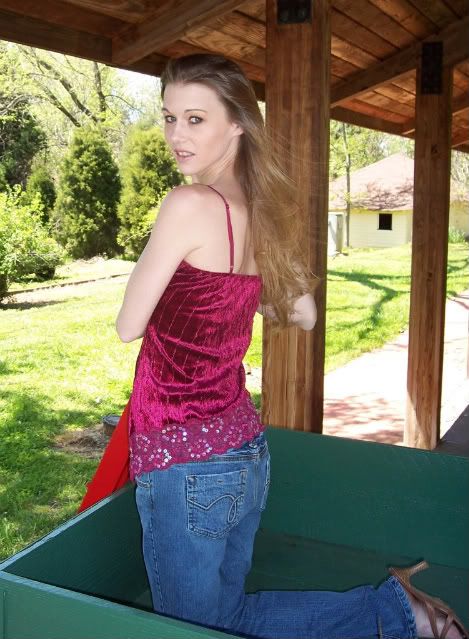 Verified Credits (0)
Worked with Prince Rus Photography? Share your experience and become verified!
Add Credits