Details
Last Activity:
May 05, 2017
Experience:
Very Experienced
Compensation:
Depends on Assignment
See Less
Friends (2007)
Lists (1)
Rachel Mazzie's list of killer photos
16 Photos
See Less
About Me
*Right now I'm focusing more on my makeup line, so makeup artistry has taken a back seat. I will only accept TF/TFP if there is a publication or a designer involved, other wise I am NOT INTERESTED at the moment! What I am interested in shooting: high fashion, beauty, alternative fashion and fetish wear (latex). So if you have any of these things or ideas in mind please feel free to send me a message.
*Looking to collaborate with photographers, models, clothing designers as well as mua's. My main focus right now is Mazzie Cosmetics. I know what I can do with my products, I'd like to see what other artists can do.
First and foremost I love makeup and wouldn't dream of doing anything else than becoming the best makeup artist I can be. I love creating looks and color! I've been freelancing as a makeup artist for over 7 years now and the more I learn the more experienced I become. Right now my availability is still pretty open, so if you're interested in working with me I can pretty much schedule anything at any time. Although I haven't had any schooling and only self taught, I feel I have advanced pretty far in the passed few years. This is my life and I take it very seriously! Right now I am accepting NO TFP, but am willing to negotiate. If I really like your work and I think it will benefit my port, then let's shoot! Thanks for looking and for your time.
* I usually don't do hair, but willing to do a basic look! At the moment I am learning more about styling hair, this way I can do more than just the makeup.
Links you can find me at:
-Pinterest:
http://www.pinterest.com/mutationmachine
-Twitter: twitter.com/Rachel_Mazzie
-Facebook: facebook.com/mazziecosmetics
-Instagram: instagram.com/mutationmachine
-Instagram: instagram.com/mazziecosmetics
-Mazzie Cosmetics store: etsy.com/shop/mazziecosmetics
-Coming soon:
http://www.mazziemua.com
*Also note that I really have to like your work in order to work with you, other wise you can ask me for my rates and they are very reasonable. Makeup costs me money and so does gas out of my own pocket, so I can't always work for free. If you can benefit my port than that's fine other wise NO TFP, sorry! Don't be afraid to ask me though, you never know.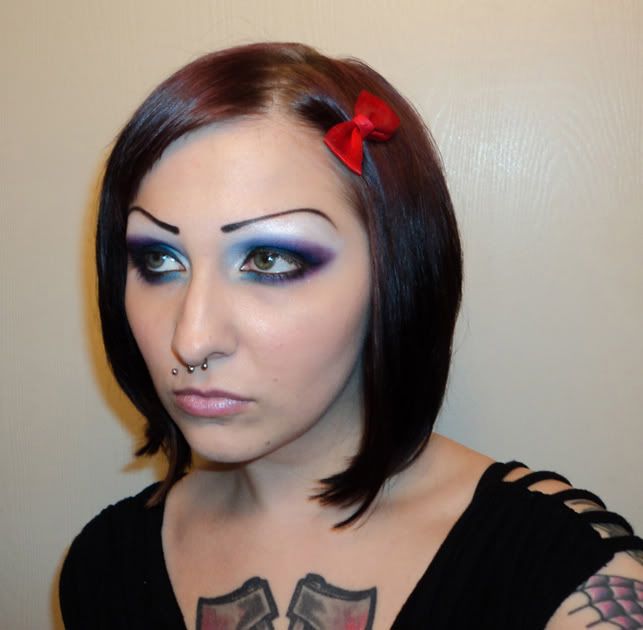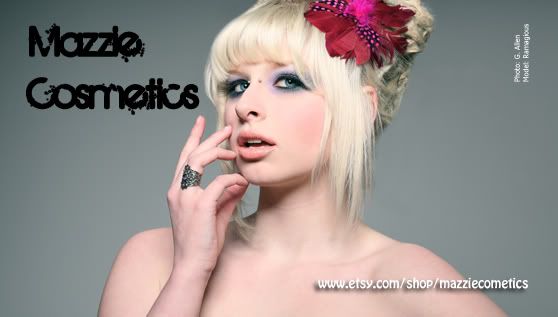 *Mazzie Cosmetics is for sale through my Etsy store! (Currently only selling eyeshadows and blush, but I will have lipstick, nail polish and more matte eyeshadows coming very soon!)
http://www.etsy.com/shop/MazzieCosmetics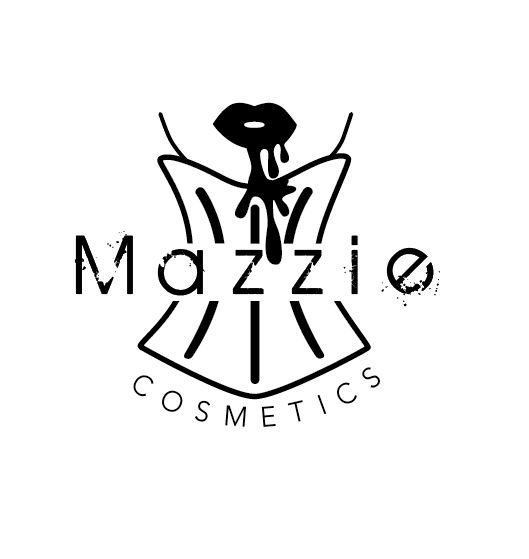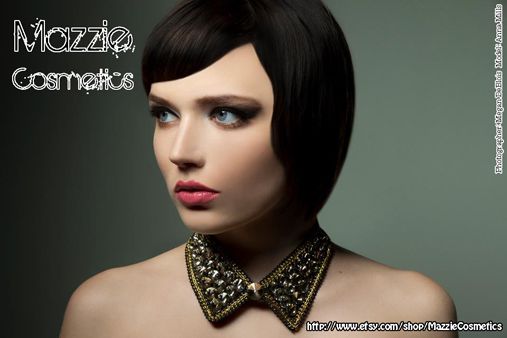 Verified Credits (1)
Worked with Rachel Mazzie? Share your experience and become verified!
Add Credits
See Less
See All Verified Credits (1)
Credit Notes
Giuseppina Magazine:
-Issue #14 Sinful Summer 2013, MUA for an editorial feature on KristyRae Bergeron Photography
Bella Morte Magazine:
-Glamorous Edition Issue # 11 May 2012, feature and interview on me and Mazzie Cosmetics
-Spring Edition Issue May 2013, MUA for an editorial feature on KristyRae Bergeron Photography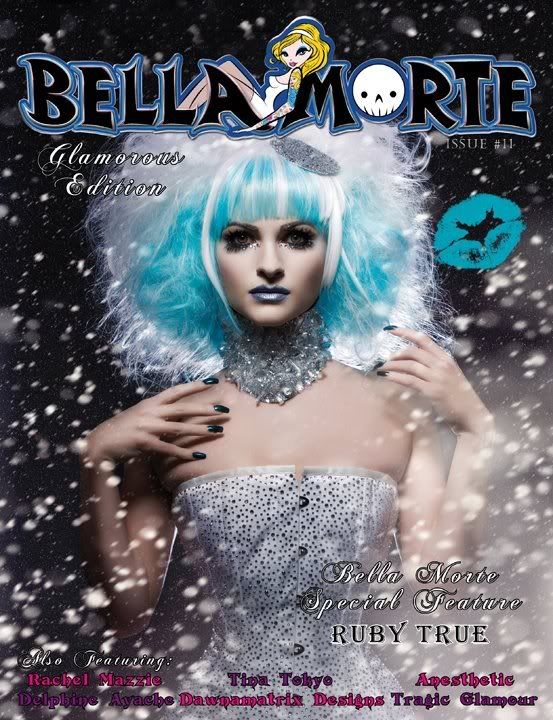 Auxiliary Magazine:
Writer/makeup artist for random editorials from December 2008 to December 2009.
Go to
http://www.auxiliarymagazine.com
to view.
Editorials/Writer for Beauty Column:
Aesthetic "Medieval Metal" - Oct./Nov. 2010
Wet - (Cover Story) Dec 2009
Update - Dec 2009
Beauty Still Remains - Oct 2009
Update - Oct 2009
Chapeau - Aug 2009
Lip Service feature - Aug 2009
Update - Aug 2009
Bygone Eras - (Cover Story) June 2009
Update - June 2009
Guyliner - April 2009
The Pinup - April 2009
Paramour - (Cover Story) Feb 2009
Invitation Only - Dec 2008
The Pinup - Dec 2008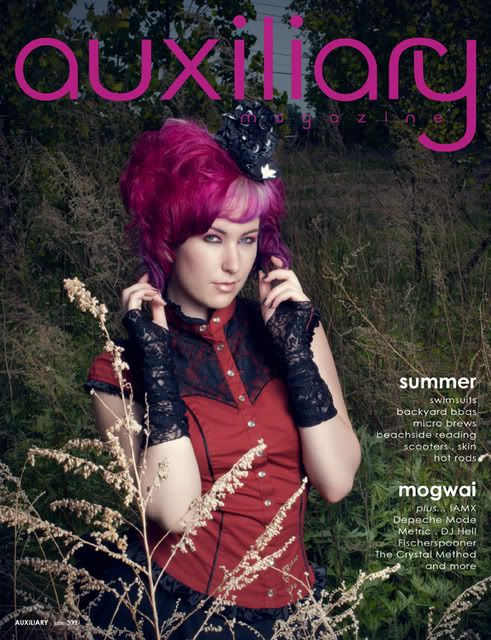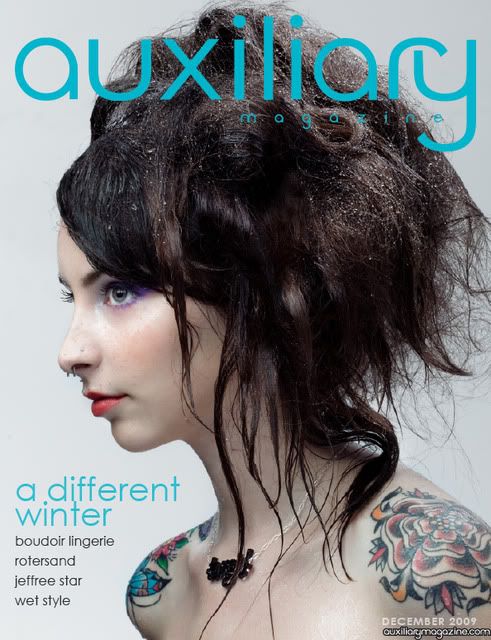 Models (*worked with more than once):
Sierra Colleen #2321798
Chelsea-Deville #1218222
*Jessica Camella #1134659
Miss Emma #121490
Mara_ #1222550
*Mulan D #1151625
Ludella Hahn #240525
*Scarecrow #384904
*Marie Christina #116539
*Ramagious #1348506
*Queen Laffine #1177120
*Karina Kundera #716010
Rachel Weichbrodt #849859
Samantha Sham #1232198
*Lydia Dominick #1273288
Rachel Dashae #98824
Jessika Violet #321040
*Anna Elizabeth Flowers #1868723
*Amy Bathory #1752983
*Kristabelle #191899
*Kelleth #428186
Michele Stanek #1010428
Dorothy Johanna #684612
*Christina Therese #473150
JenLee #635092
*Kerry Quaile #1399955
*Nicole Maile #1637795
*Dungaree Dolly
Photographers (*worked with more than once):
Nicolophobia #1336104
*KB Creative Images #2375363
Richard Caldwell #156820
Ed Rocha Photography
Van Fang #2134835
Sarah Ann Loreth #2393559
Joe Dimattia Photography
Michael Heartless #1320025
*Megan DeBlois #2320280
*Elle Cei Photography #2241121
Renee Mckenna Photography #1924858
*Stevie Oetjengerdes #1439844
Matt Grenier Photography #2164491
MMO Photo #1886113
Annette T. Boyce Photography
*Dastardly Dave #105703
*G. Allen #181072
*Luke Copping #65336
*Jennifer Link #264903
*HUS VAR #332216
*Zach Rose #1269122
Hair Stylists (*worked with more than once):
Katherine Violette #8048
*WHOdoesURhair #2213100
*Killer Instinct #2190813
Alicia DeLuca
Samantha Rinker
*Erin Moser #850352
*Jennifer Buscaglia
Samm Flanders
*Kristin Draudt
*Robyn Elizabeth Hancock #617650
April Grigajtis
Jessica Jean #643501
Amy Linnell
Publications:
Auxiliary Magazine #1342718
Bella Morte Magazine #1861318
Giuseppina Magazine
Designers/Stylists:
Sweet Sweet Lust
Revivals #2676706
Morph #1699
Hey Sailor! Hats #705636
Topsy Turvy Design #799111
Noxenlux Chapeaux #845354
160 Proof Corsetry #784613
Dead Mans Dream #862085
Dungaree Dolly's
Val's Kickin' Glass
Shalottlilly #772963
Futurstate #399258
Shanas Shoe Box #817619
Cara Crass Stylin' #1265588
Death Glam #1589292