Details
Last Activity:
Mar 28, 2017
Experience:
Very Experienced
Compensation:
Depends on Assignment
See Less
Friends (1457)
About Me
Autobiographical video:
http://vimeo.com/74852092
Bookings:
As a tattoo artist (my main job), I am usually very busy, so if you are interested in shooting with me, please let me know as soon as possible the exact day you would like to do it, ideally 2 - 3 weeks before. Thank you!
Travel notice:
Cologne - Germany from the middle of January 2014.
Firstly allow me to introduce myself, I am Barbora Gazurova, although everyone knows me as "Sharuzen".
My origins are Slovakian but I have lived and worked across Europe, I have now been moved in the Germany - Cologne.
MODEL #453935 * PHOTOGRAPHER #815907 * MAKEUP ARTIST #1523272 *
DIGITAL ARTIST #2012141* PAINTER #1523181 * TATTOO ARTIST
I have always been inspired by the arts from a young age so started drawing and painting as young girl. This later took me into photography, as I had a lot of unrealised ideas and this medium allowed me to develop those ideas further. With the aid of photoshop software I am also able to add those extra dimensions and layers and sometimes just that little extra detail that gives an image that wow factor. Examples of my photographic work and work with photoshop can be seen here:
http://iroltha.com/photo/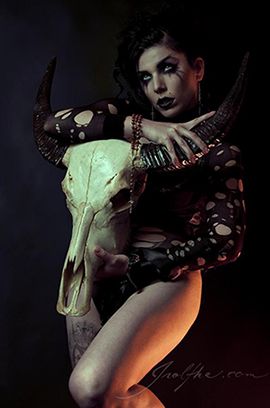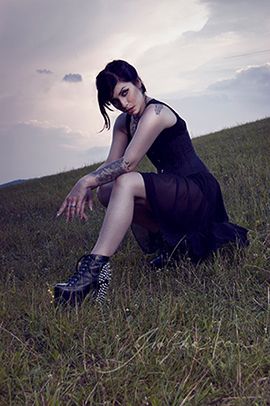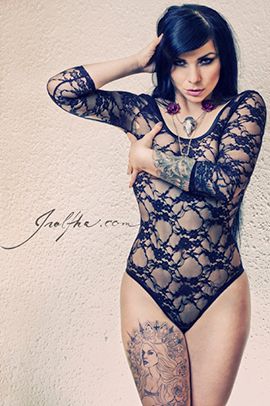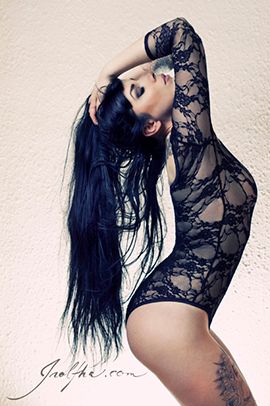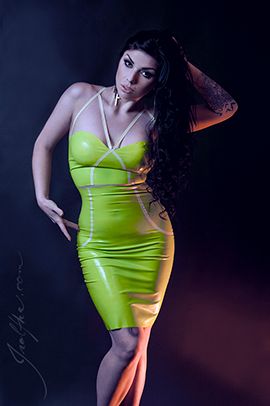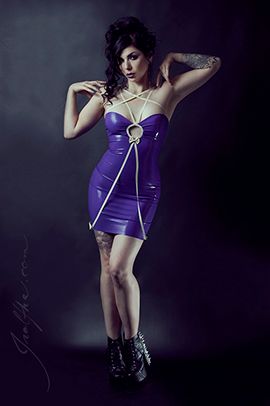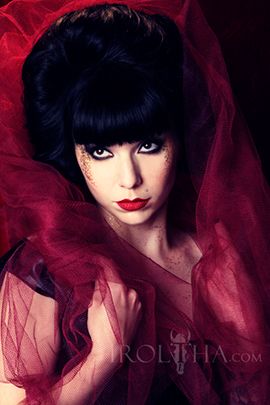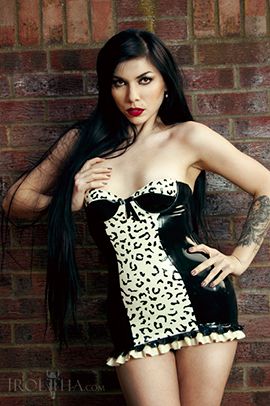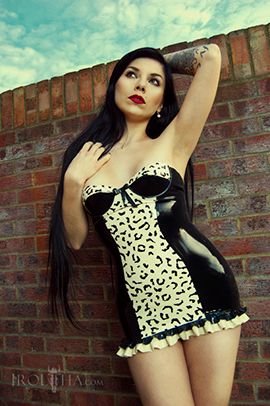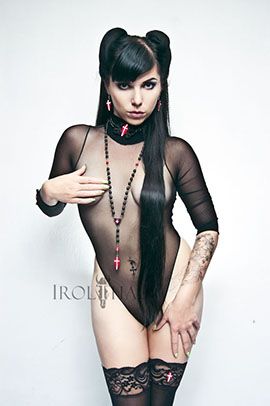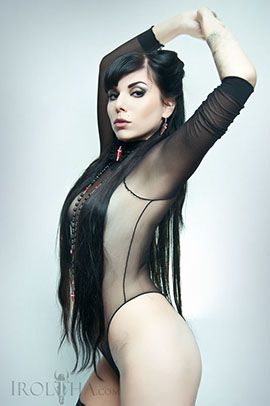 My work as a photographer took me into modelling myself which I have now been doing for over 7 years (photographic and video), through this I also gained an interest in make-up so I set out to gain a certified qualification as a professional make-up artist allowing me to further my own ideas and help other realise their own.
I am young person with a sense of art, which accompany me from early childhood. As a young child I began to draw and paint. And I started to know some styles of painting. You can see some of MY ART here:
http://iroltha.com/art/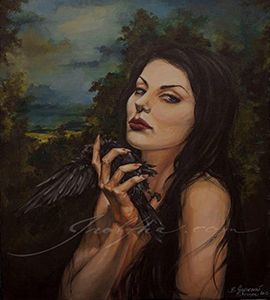 As an artist and now professional make-up artist, it was a very natural progression for me to become a tattoo artist allowing me to perform permanent make-up as well as helping people realise their dreams with beautiful artwork on their bodies. This is now very much a major part of my life and I am currently based at Monsters Under Your Bed Studio in Cologne. Examples of my work can be seen here:
http://iroltha.com/tattoo/
As a photographer, I´m editing my photos by photoshop. Because I´ve got a sense for colours and composition, I appropriated photoshop very quickly. MY ART with PHOTOSHOP you can see here:
http://iroltha.com/photomanipolation-retouching/
I am hoping to discover other creative & inspired photographers/film makers as well as clothing/fetish & jewellery designers who have a vision and an idea and are not afraid to realise that vision.
I have a very relaxed attitude & creative approach to any work I undertake, although always in a professional manner.
My photography tends to lean towards the vamp style but also includes pin-up, fetish/gothic, latex, lingerie & alternative fashion & glamour.
*I´ve got a lot of my own ideas, but of course I like to cooperate with photographer at the topic, clothes, make-up and composition, so that everyone is happy:o)
*I have seven years experience with modelling, I appeared in the video clip €žCase 7€œ for Czech death metal band Tortharry.
http://www.youtube.com/watch?v=hlkv80bcLQs&feature=player_embedded
And in Slovak TV I appeared in show €žReflex€œ, where I presented my work.
http://www.youtube.com/watch?v=88KqJ3BxYsg&feature=player_embedded
* I prefer mainly paid work, but if you have an interesting idea, please contact me. *
Contact:
FACEBOOK:
http://www.facebook.com/SharuzenArt
MYSPACE:
http://www.myspace.com/sharuzen
DEVIANTART:
http://sharuzen.deviantart.com/
OFFICIAL SITE:
http://www.iroltha.com
Ultra Vixens:
http://www.ultravixens.net/sharuzen
ZIVITY:
http://www.zivity.com/users/Sharuzen
You can also find me on
http://www.darkarts.org.uk
Verified Credits (1)
Worked with Sharuzen Vamp? Share your experience and become verified!
Add Credits
See Less
See All Verified Credits (1)
Credit Notes
PUBLIC APPREANCES:
Model For Progetto Libra, 2013
Model For Ectomorph latex, 2013, 2011
Model for Shhh! Courture latex, 2012
Model for Serinde corsets, 2011
Model for Shhh! Courture latex, 2011
Catalogue for Shhh! latex courture, 2011
Fashion show on Freak Friendly Party, 2010
Sharuzen in tv program Reflex on tv Markiza, 2010
Interview with Sharuzen in diva,sk, 2010
Model for Dracula Clothing, 2010, Czech republic/ Norway, (as a model)
Pictures for Slovak band Metropolis , 2010 (as a painter)
Model for Mordhaus, 2010, Slovakia, (as a model)
Model for Chilli Style, Slovakia, 2009 -2010 (as a model)
Model for Gothic Fetish, Slovakia, 2009 -2010(as a model)
Picture "cigarette"- was appearing in Lady Gaga new deluxe edition The Fame Monster, 2009 ( as a painter)
Cover photo of Kavena for magazine Jasnovidka, Slovakia, 2009(as a photographer)
Model for MB Muller - bags, Germany, 2009 (as a model)
Fixe Magazine - interview with Sharuzen, 2009 (as a model, painter, phototgrapher)
Model for Eternal Autumn Jewelry, US 2009 (as a model)
CD Cover - "If I... If I... If I... The Songs of Squeeze Revisited." Cover model for Roxy music (2010)
CD Cover - "Take Refuge In Pleasure: The Songs of Roxy Music Revisited" disc 2 - Sharuzen is winner and cover model, 2009 (as a model)
CD Cover - Scared Serpent - Sons Of The Sevent Sign(as a model)
8.denˆ Chaosu IV., exhibition of Sharuzen pictures and photos, 6.12.2008(as a model, photographer, make up artist, painter)
Mooky Chick (check Sharuzen in Rogue Maidens interview), 2008(as a model)
Vamperotica magazine issue n.1 ( 7 pages about Sharuzen), 2008(as a model, photographer, painter)
Calendar and posters for Deadly Creations, 2008(as a model)
Cover - catalogue Metalage summer 2006(as a model)

*Acting:
Music video for Czech Death metal band Tortharry - Case7, 2008

*Photographers:

UK:Allan Jenkins
The Alternative Image
Rose Conway
Veronica Virna
Admirion #161904
Progressive Photography #1008517
Justin Hoffman #1829441
Victor_Z #308619
MHarris #423542
D4 Photography #727969

Italy/Czech Republic: Steve Drakos,

Norway/ Czech Republic: Dracula Clothing

Czech republic: VASAART, Bigbitak, Adver, dp photographers,

Slovakia: Lesthet, Slavo Sivacek, Kaktus, Yurai, Carela, M¡so Sestak,
Jozef Belan, Savage, Pega, Vlado Cebo, Marexon, R. Fejo

*Model on this sites:
Zivity
Dark Arts
Orion Models
OKfotomodels
Satanic Sluts
Rogue Maidens
Graffity Girls
Ookie Spookie
Crypt Magazine
Gothix Girls
Loca Inferna
Deadly Creations
Brutal Hardcore Beauties
Nyx Models
Drop Dead Dolls
Sinister Dolls
Dark Beauties
DM/UK modeling and photography
Metalettes
Bizzare´s Ultra Vixens
Suicidal Beauties
and many others....