Details
Last Activity:
Jan 20, 2018
Experience:
Very Experienced
Compensation:
Paid Assignments Only
See Less
Friends (1459)
Lists (4)
Outstanding America
15 Photos
Outstanding England!
0 Photos
See Less
About Me
Due to the new Model Mayhem rules, I accept all friend requests from photographers. So if you would like to message me, feel free to send a request and I'll accept as soon as possible
PLEASE READ BEFORE CONTACTING: THIS ANSWERS ALOT OF QUESTIONS YOU MIGHT HAVE
My current projects and latest work can be viewed here:
-
SUPPORT ME on Patreon!
-
IG: @sylphsia
-
SYLPHSIA.COM
-
Facebook

My latest work on social media links above.

****NB: Currently based in Canberra - the locations listing reflects next areas of travel I'm currently booking for.*****

T r a v e l:
2018

Feb 14 - 20: SYDNEY
March: ADELAIDE (TBC)
May - UK/Europe?


Want to shoot? I travel based on booking demand - so if you want to work with me, let it be known and I will be more likely to visit your area - in Australia or internationally.

WHO AM I?
Full-time professional freelance model (ABN holder, sole-trader). Genuinely passionate about what I do, thrive on creativity of all kinds, am very patient, understanding, easy going and easy to work with - and will always go that extra mile for to get the shot!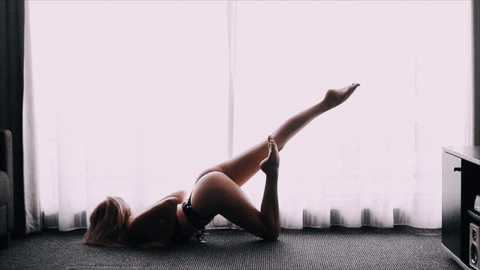 (full posing video available on https://vimeo.com/185431833)
IF WE WORK TOGETHER YOU'RE GUARANTEED:
Someone who is:
Reliable, never flakes, easygoing, creative and professional. All that good stuff. I am very experienced and do not need any posing direction, but take direction well if required. I am experienced posing for all sorts of photographic mediums, including film, wet plate, etc.
LIMITS and Things I don't do:
• 'Hard' glamour (kinky/cheesy costumes, lollipops, inelegant lingerie/swimwear etc.)
• Glamour poses with guns or weapons (if it fulfills a meaningful theme/concept that is a-okay)
• I will not feign smiles, surprise faces etc as that is out of character for me - I prefer to be genuine
• No pornography, crotch shots, 'orgasm faces' or 'spread' shots - nothing more explicit or exposed than what is shown in my portfolio
• Anything construed as fetish (unless I know you very well), corsets and latex are fine
• Pose with other models - male or female - unless I know them and it is previously agreed
These are general guidelines - If you're unsure then I won't take offence to being asked! Things I Love:
• Emotive/expressive portraits
• Art nudes in nature/complimenting and echoing a landscape
• Interesting studio fine art setups/experimenting with light and the human form
• Fashion nudes
• Weird/creepy/avant-garde themes - the stranger the better!
• Flow posing using dance inspired movement/slow shutter speed
• Natural light boudoir
• Sensual lingerie or nudes
• Window light settings
• Shooting in baths/showers/swimming pools
• Vintage or timeless looks
• I am a total sucker for film, wetplate, Polaroids - give me analogue!
Other Things You Should Know:
• Happy to work with amateurs or seasoned professionals alike - I have been many photographers first shoot - and I'm happy to offer creative input
• I have two unobtrusive tattoos, easily coverable/hardly noticeable - as you can see from my images.
• I have (neat) 'art model bush' and no I will not shave for our shoot
• I check references
and have many that can vouch for me if you're curious!
If you wanna work with me...
NO TFP EVER - I absolutely love what I do, but there are much simpler ways to make a living and I couldn't dedicate my life to this if it wasn't a true passion - but I've still got to eat, pay rent and clothe myself.
If you don't think you can afford to work with me, throw me a number and I'll see what I can do, this is my job, but I also believe in art and helping other creatives.
Fees
• I am happy for you to share the shoot with other photographers, but I charge per head and will need names and examples of work from the others to be in attendence.
• Half and full day discounts.
• It is the photographer's responsibility to arrange a wet-weather plan in case of inclement weather
• A standard 25% deposit secures your desired time and date for booking
• 50% cancellation fee within a week of the
start of listed tour dates
. 100% within 48hrs of shoot. This goes for flakes and no-shows too! This is especially important while travelling, please respect that this is my livelihood. Thank you to those who have honoured this - to those who haven't, I've kept track.
Don't be inconsiderate, this is a small community, models talk a lot.

Little Extra Things
Please be aware that while I'm travelling I have delayed reply times for messages as I can't always access the internet, messages will be replied to asap in order of urgency. Thanks!

I do not discuss/organise/negotiate shoots over the phone, it is important for me to have the conversation history in writing so I can easily refer back to it!

Verified Credits (28)
Worked with Sylph Sia? Share your experience and become verified!
Add Credits
See Less
See All Verified Credits (28)
Credit Notes
I've worked with hundreds of photographers over the years, more than I could practically individually list here, I do have a list if required for whatever reason.

Print Publications
Better Photography Summer 2018
NORMAL Magazine Issue 9
Inspiration Culture Magazine Issue 007
FUSE Magazine Issue 34
Digital Photographer Issue 171
Black and White Photography Book Magazine Edition 6
Naked in New Zealand (Hard Cover) by Cam Attree and Mark Rhodes 2016
VOLO Magazine Issue #44
VOLO Magazine Issue #42
Figure and Form Magazine, Volume 1
Facebook Friendly by Lee Nutter (paperback print) April 2016
Sylph Sia by Lee Nutter (eBook) March 2016
Hottest 100 Images 2015 (cover and double-page feature) by Cam Attree January 2016
Dark Beauty Magazine September 2015
f11 Magazine June 2015
NIF Magazine May 2015
Arsenic Mag Oct 2014
VOLO Magazine Issue 7
UnCovered Magazine Jan 2014
Powder Zine Issue 6
Beautiful Bizarre Magazine Dec 2013
Better Photography Dec 2013
Caprice Magazine Vol 2 Issue 14
Dark Beauty Magazine Issue 14 x 2
Digital SLR Photography UK Issue 79
Digital Photography Magazine Vol 26
Canberra City News February 2013

Exhibitions
Seeing and Feeling - GalleryOne88, Sydney, September 2017
Fourms - Ballarat Photo Bienalle, Melbourne, August 2017
Nudes on TAP - TAP Gallery, Sydney, May 2017
40x40 - Brunswick Street Gallery, Melbourne, January 2017
CPP Salon - Centre for Contemporary Photography, Nov 2016
Fading History - Nanda/Hobbs, Sydney 2016
Quintessence of Woman - Kulcha Jam, Byron Bay, August 2016
BULB - PhotoAccess Gallery, Canberra, August 2016
Nudes on tap - TAP Gallery, Sydney, May 2016
Once Upon a Dream - Bather's Pavillion, Sydney, May 2015
Nudes on Tap - TAP Gallery, Sydney, May 2015
In Red Lipstick We Trust - Brent Leideritz 2015
Nudes on Tap - TAP Gallery, Sydney, May 2014
Stockholm Affordable Art Fair - Stockholm 2014
Windows to the Sacred - S H Ervin Gallery Sydney 2013
Women of the Revolution - Catherine Asquith Gallery Melbourne 2013
Developed in Darkness - Gallery Frenzy Brisbane 2013
Nudes on TAP - TAP Gallery Sydney 2013
Under My Skin - HRS Laboratorium Sydney 2013