Details
Last Activity:
Apr 24, 2021
Experience:
Very Experienced
Compensation:
Depends on Assignment
See Less
Friends (551)
About Me
W O L V E R I N E on Tumblr
W O L V E R I N E on Facebook
I AM DIFFERENT...ACCEPT IT.

IMMORTALITY COSTS, BUT A PRICE CAN NOT BE PLACED UPON IT.

I AM NOT HERE TO DUPLICATE REALITY, AS IT WAS ALREADY DONE PERFECTLY.

I ONLY CHASE AFTER THE PREY WORTH FEASTING UPON

ART FIRST

ART IS FIRST

ARTIST FIRST


- W O L V E R I N E


I will bring back what was degraded, ignored and eventually left alone to die.
**************************************************************
ATTENTION! I WILL BE USING MY WEBSITE TO HOST THE MAJORITY OF MY LATEST WORKS FROM NOW ON.

PLEASE VISIT ME AT http://WWW.RAYWEAL.COM

FOR A GLIMPSE BEHIND THE SCENES, PLEASE VISIT http://WWW.YOUTUBE.COM/BIGBADDWOLV



- W O L V E R I N E
More Videos
CROIX - New Graphic Mag in the Works
WHO AM I?
From the VENGEANCE ART EXPERIENCE:
RAW
2012 RAW DC MIXOLOGY
2013 RAW BALTIMORE ELEVATION
The ARTography of W O L V E R I N E Facebook
EVERYTHING YOU SEE IN THIS PORTFOLIO, ARE CONCEPTS THAT I'VE HAD YEARS AGO. I HAVE YET TO UNLEASH THE CONCEPTS AND KRE8TIONS IN MY HEAD.

I AM AS AGGRESSIVE AS MY STYLE IS.

I AM AS AGGRESSIVE AS MY NAME IS.

I WILL ONLY WORK WITH THOSE WHO WANT SOMETHING DIFFERENT AND CAN PUSH PAST MY INTIMIDATING WORK, APPEARANCE AND COULD HONESTLY CARE LESS ABOUT WHAT OTHERS THINK OF THE WORK THAT COULD BE KRE8TED WITH ME.
WHEN I WORK, I WORK!
I AM MARRIED TO AN EXTREMELY BEAUTIFUL AND PASSIONATE WOMAN. IF I CHOOSE TO WORK WITH YOU, THAT MEANS I WANT TO WORK WITH YOU. THAT DOES NOT MEAN THAT WANT YOU. I WANT THE ARTWORK THAT CAN BE KRE8TED. I AM A HUSBAND WHO SO HAPPENS TO BE AN ARTIST.
I AM EXTREMELY EXCLUSIVE.
I AM A NO-NONSENSE ARTIST.
I AM EXTREMELY PASSIONATE ABOUT THE PEOPLE I CHOOSE TO WORK WITH AS WELL AS MY ARTWORK.
MY ARTWORK IS MY REFERENCE. 'NUFF SAID ABOUT THAT. IF YOU NEED TO SEE "REFERENCES", VISIT MY SITE -
http://WWW.RAYWEAL.COM
I AM NOT TRYING TO KRE8 SOMETHING THAT WILL BE FORGOTTEN. I WANT TO KRE8 WORK THAT WILL BE
IMMORTAL
.
EXPERIENCE GOES BOTH WAYS. IF I CHOOSE TO WORK WITH SOMEONE, THE DEAL IS TO LEAVE THE BAD EXPERIENCES BEHIND AND BRING THE GOOD ONES SO THAT WE CAN KRE8 GREATER EXPERIENCES.
A lifetime in the making,
my gifts for all to see.
Inspired by the Muses,
Art Immortality.
Born before I was born,
the unreal came to be.
What was once imagination,
is now reality.
Yet reality already exists,
shan't duplicate what is real.
Walk through the realm inside my mind,
my visions through what I feel.
Taste the fruit of my passion, my pain,
my love and ecstacy.
Legacy made through this work,
Art Immortality.
I kre8 what was kre8ted in me by my Creator.
- W O L V E R I N E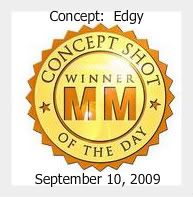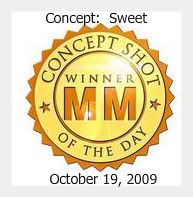 Verified Credits (1)
Worked with W O L V E R I N E? Share your experience and become verified!
Add Credits
See Less
See All Verified Credits (1)
Credit Notes
Creator / Producer
GENESIS - THE ART EXPERIENCE
VENGEANCE - THE ART EXPERIENCE
Author - TRUE TO LIFE HORROR
2012 RAW DC Photographer of the Year
http://www.rawartists.org/thewolverine
Oxygen Magazine
Planet Muscle
Fitness and Physique Magazine
UCW Magazine
Heart & Soul Magazine
Action Martial Arts Magazine
New Renaissance Publishing
**Novel Covers**
The Honeydippers
Hustler's Anthem
Better Than Sex
**Clothing Lines**
Missfit Clothing
MMA Fight Gear
House of Pain Ironwear
The True to Life Horror Series Cover