There are many photographers I've had the pleasure of working with, I have only listed a few or the ones who really stood out!
*Ranard Brown, Lake Norman Photography, #551251:
I would like to thank my wonderful photographer & friend, for all the beautiful photos and for the friendship! Thank you for helping me develop my port and for introducing me to many people who have helped me grow into a better model.
*Bernitki Stradford, BNS Photography, #1491940:
Nothing but good things to say about Bernitki! Let me just say, he's crazy with it! He's an amazing photographer! I look forward to all our shoots we have planned for the near future!
*Marcos Aspiazu #488836:
Marcos is such a wonderful photographer! He's very professional, great to work with and is a pro at headshots!
* Trina P Mays Photography #2170911
So wonderful to work with, very creative and fun... the next BIG thing! Be on the lookout for her!
*Chris with Charlotte Seen
*Jasun Wiggins #722598:
*Michelle Kovach, SpiritFire Photography, #857413:
Michelle is such a great photographer to work with! She goes above and beyond to make sure everyone is happy and comfortable.
*James Williams, Sparetyme Photography, #645717:
An amazing photographer! It is always a pleasure to work with him! I love his ideas & professionalism.
*Robert (Roberto) Jackson #401136:
amazing & fun to work with!
*Derrick Clegg, Images by Clegg, #513808:
Always a pleasure shooting with Derrick. We get some amazing shots!
Thank you for the compliment Derrick:
"Nah that was you who made the shoot great....I don't think you can take a bad picture...you are a great model with a strong look.....
Derrick "
*Joseph Hawk #687851
*Billy Ray, Raven Art Photography, #763108
Work Experience:

*Print Model, newly released 2010 Look Book. Get your copy on Amazon today!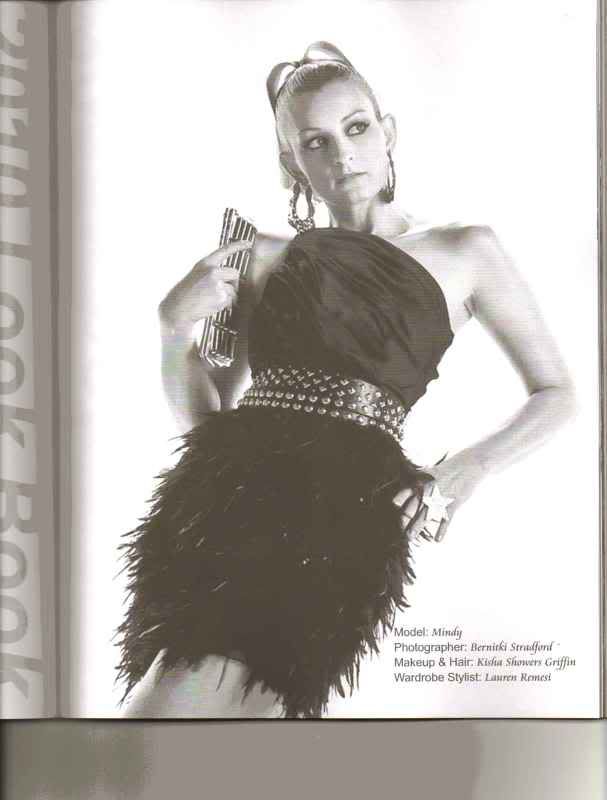 *Print Model, Elevate Lifestyle Magazine, Charlotte July 2010 Issue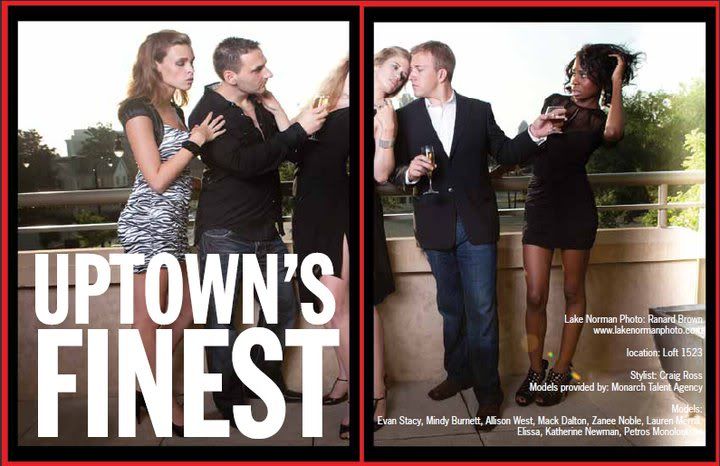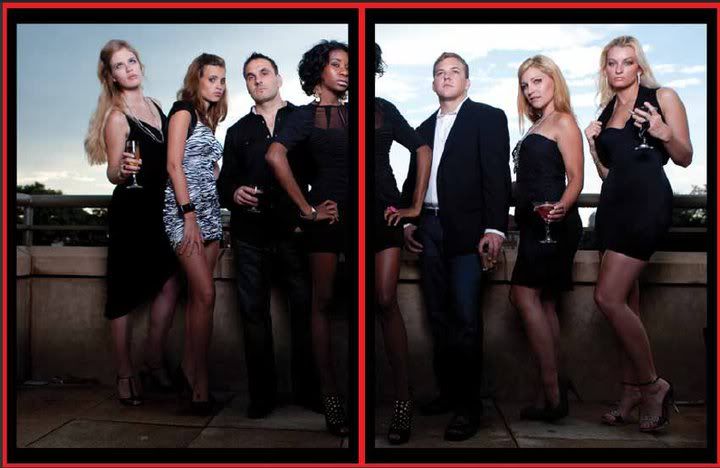 I am extremely blessed to have a growing resume! It's too time consuming to keep updating on here, but I can email you a copy upon request.
*Showtime's HOMELAND, background extra
*BANSHEE, waitress
*Chrysalis, a short film by Larry Cornwell. I played the character of Alexandria Furst. Please view at
http://youtu.be/uEbLG-4KVEs
*Waiting on the Warrior, feature film directed by Scottio Arnold, role of Megan
*Sleeping Around, feature film directed by Leslie Greif; waitress, party goer, and stand-in for lead actress
*Sid Roth's It's Supernatural
*It's Supernatural, by Sid Roth The Ruth Fazal Story, Congregation member
*Hick, feature film directed by Derick Martini, bar fly girl
*Jim Quick and Coastline, Down South music video
http://new.music.yahoo.com/videos/Jim+Q … QPObresyUv
*Southern Fried Stings, Episode 304, speaking role
http://www.youtube.com/watch?v=r5ZvyRgbgSA
*Sunshine Anderson's Say Something Music Video
SUNSHINE ANDERSON - SAY SOMETHING from Pricefilms on Vimeo.
http://vimeo.com/23650984
*Joico Hair Show hair model, Oct 2011, 2012, 2013 in Charlotte, with celebrity stylist Damien Carney & Sue Pemberton and in 2012 with stylist Pam Mezinger.
*Blu Electronic Cigarettes Commercial, 2012
*Teafinity Iced Tea Commercial,
http://teafinitytea.com/
*Runway Model, Banana Republic Fashion Show hosted by PLITZ and Charlotte Fashion Industry, July 2010 Charlotte. Here's a clip from the show held at Suite:
http://www.youtube.com/watch?v=ewDtFSI-7fM
*Promotional Modeling, Nascar & sporting events, flyering, etc, 3yrs experience
*Model, Ethan & Zoey Boutique and Ellemm Online Boutique Fashion Show, May 2010 in Charlotte
*Model, Galaxy Talent Management Fashion Show and Model Contest, May 2010 in Greensboro
*Model, PLITZ's Magazine Industry Mixer at Mez, Mar. 2010
*Model, Fox News Rising Wardrobe Wednesdays, Feb. 2010
*Actress, Featured extra, speaking role in two independent films by True TV Production, Rock Hill, SC
*Hair model, Goldwell Product launch, 2009
* Hollywood Film Actors Workshop, Orlando, FL 2005-2006: cold reading, improv, scene study, audition techniques, commercials
*Dillard's Fashion Show, Hickory, NC
*Sebastian Models, Hair Show, Winston Salem, NC
Special Skills:
acting, modeling, accents- British, Southern (different dialects), Valley; water sports: wakeboarding, kneeboarding, skiing, jet skiing; fitness & nutrition, basketball, softball, volleyball, Certified Personal Trainer, athletic